'Zero work on Christmas' - What Irish business leaders will be doing today
From managing a fleet of taxis to taking a dip in the Forty Foot, here's what some business leaders are doing during the holidays.
IN THE LEAD-UP to today's big day, many businesses around Ireland have been scrambling like crazy to get ready.
Shops gearing up for sales, loggers hacking down Christmas trees – and lawyers getting ready to pounce after the inevitable bust-ups when families across the country play monopoly together for the only time in the year.
As we at Fora towers sit chained to our desks writing year-end articles for your amusement, we thought we'd ask how some of the owners, CEOs and founders of Irish companies will be spending Christmas Day – and whether it will involve any work:
Jody Fanagan, Fanagans funeral homes managing director
"First up it's presents at 8am, then the parish priest breakfast at 9 and mass at 10. Office at 11, walk up Ticknock Hill with the family at 1pm. Then family for drinks and dinner at 6pm and then a putting competition for all after dinner on the new, indoor Huxley green.
"We are a 365-day-a year business; we will take any emergency calls if the need arises. Some families also like to visit the funeral home on Christmas Day if their relative is in repose."
Neil McDonnell, chief executive of small business group ISME
"(I will be) ferrying family members to three points of joyous contact, including in-laws."
Jack Teeling, managing director of Teeling Whiskey
"Christmas Day is a logistical feat of getting to visit all the grandparents before ending up in my in-laws for Christmas dinner.
"There will be no work involved, bar doing some quality control on some of our best bottlings of Irish whiskey."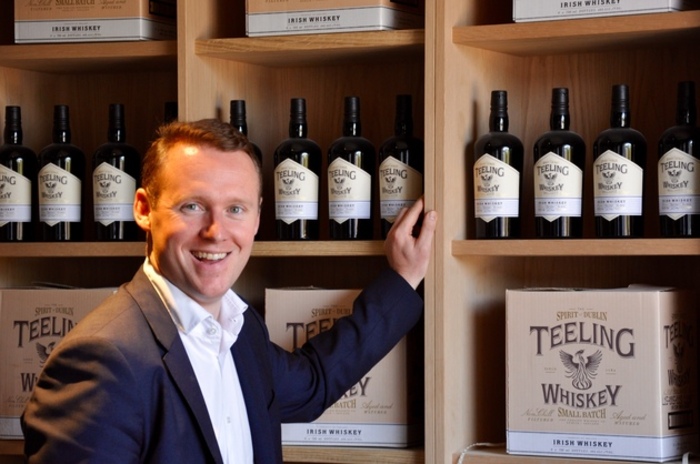 Mary Rose Burke, Dublin Chamber of Commerce CEO
"Since we moved to Dublin three years ago, my husband and I join other mad people and jump into the freezing cold sea on Christmas morning. I don't even question why as I'm not sure how I'd convince myself if I thought too much about it.
"After that bracing start, I'll head to mass and then home to enjoy the traditional Christmas feast with all the trimmings. We won't get up from the table for hours. This year family friends will be with us so it will be hectic, noisy and fun – just as I love Christmas."
Seamus Fahy, Voltaire Diamonds and Merrion Vaults managing director
"I'll spend Christmas Day with my family in Limerick – wine, turkey and some quiet time. Maybe a great old movie such as Gone with the Wind or The Quiet Man will be on TV.
"Hopefully it won't involve any work … but relaxing sometimes brings on some great business ideas to implement when I get back in the New Year. By the end of Christmas I'm always itching to get back into things."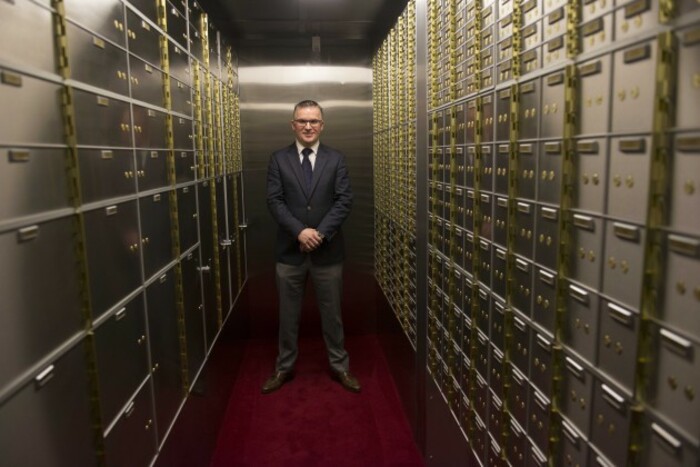 Philip Brady, Ireland country manager at Canon
"We have a few traditions in the Brady household going back many years. Starting with a dip (not a swim) in the Forty Foot, I make a hearty breakfast to help us all thaw out.
"The extended Brady clan congregate at my sister's house in Kilquade, Wicklow which has a real Christmassy feel with log fires and beautiful views of the Sugar Loaf.
"We head back to our own house and have traditional Christmas for about 14 people, consisting of my wife and children and my wife's extended family. Will I work? Definitely! Peeling spuds, chopping onions and whatever else needs to be done."
Patricia Callan, Small Firms Association director
"I will be spending Christmas day with my husband, Conor and our sons, Liam, 6, and Senan, 3, on my family farm near Delvin, Co Westmeath with my mother, Colette, and some of our extended family.
"We'll wake up to hopefully find that Santa has found us and play with all our new toys. Then we'll go to mass and visit our family graves. Then we'll Skype my brother and his family who live in Abu Dhabi, before getting on with opening the rest of our presents!
"After that, it's all about getting a wonderful Christmas dinner together, which we eat mid-afternoon. As we do early lambing on the farm, in an odd year, we have a surprise arrival in the middle of dinner, which is very exciting!"
Noel Ebbs, CEO of Lynk Taxis
"It's been a very busy year in Lynk so I'm hoping to spend some much-needed time with my family on Christmas Day. I've done a lot of travelling this year between the UK and the US, so to put my feet up for a few days is something I'm looking forward to.
"Unfortunately work never fully stops and Christmas Day is usually extremely busy for taxis. Demand is high and many drivers tend to take the day off. We deploy teams of drivers to work local areas to meet the demand and to keep people moving safely around the city."
Source: Jason Clarke Photography
Orla Moran, general manager of Irishjobs.ie 
"We'll watch the boys unwrap their gifts and just enjoy the excitement that comes with Christmas morning. Then it'll be a leisurely breakfast together and we'll head to my parents, who live nearby.
"I know everyone says you can't beat your mum's cooking, but I think Christmas Day dinner is the standout of the year for me. The family will exchange Kris Kindle gifts, play games, soak up the atmosphere and relax by the open fire."
Oonagh O'Hagan, Meagher's Pharmacy managing director
"Zero work on Christmas day. We usually get up quite early after Santa visits, we then spend hours popping batteries into all sorts of gadgets, have a big Christmas breakfast, which we do not normally indulge in day to day.
"We always stay in our PJs until late morning and then take a walk over to Herbert Park while the turkey is cooking.
"Then it's crackers and craic until Christmas DVD time, and usually a few friends will drop in to say hello at some stage too. Christmas Day is one of the happiest and coziest days in my life."
Niall Phillips, SEAT Ireland brand director
"We have three small kids aged four, two and four months, so while they are excited about Santa's arrival, they shouldn't be awake too early!
"We're moving into our new house during Christmas week, so Christmas day will  involve opening Santa's presents, other presents, enjoying breakfast in our new house and then visiting Grandparents and going to my brother's house for dinner with all my family.
"No work on Christmas day! One day is sacred."