Red napkins and royalty: How local firms are trying to woo wealthy Chinese tourists
The first direct flight from Dublin to Beijing takes off next week.
NEXT TUESDAY MARKS a major milestone in the tourism calendar when Hainan Airlines launches its Dublin-Beijing flight, Ireland's first direct route to mainland China.
It comes hot on the heels of Cathay Pacific's four-times-weekly Hong Kong service, which rolled out on 2 June.
The arrival of two eastbound flights in quick succession has been heralded by the travel industry as a historic event – and a significant opportunity to build new business.
"It's like Ireland in the 1970s when we started selling Killarney to the States," says Fáilte Ireland business development advisor Amanda Horan.
At present, Chinese tourists largely visit Ireland as part of a trip to the UK, and the two countries are packaged by state-approved tour operators as a single destination largely thanks to the British-Irish visa scheme, tourism officials say.
On average, holidaymakers spend three to four days in Ireland, but State officials hope direct air access to Dublin will entice them to stay longer.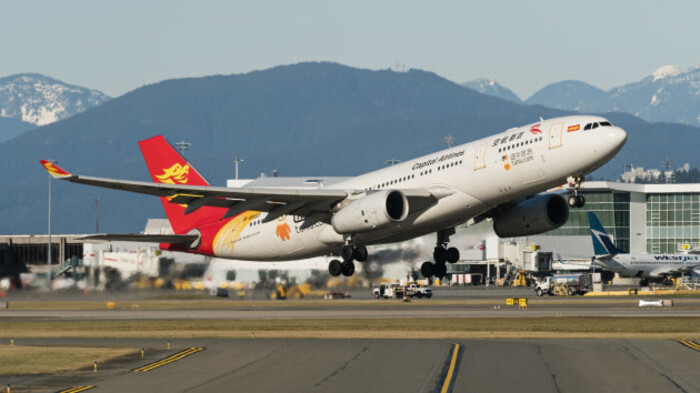 Source: Bayne Stanley/Zuma Press/PA Images
Compared to other international markets, China currently accounts for only a small share of Ireland's existing inbound tourism.
According to figures supplied by Fáilte Ireland, an estimated 70,000 Chinese tourists visited the country last year. Although this was almost double 2014′s tally, that represents less than 1% of total international visitors.
With more convenient routes to Ireland – and a global travel boom fueled by newly wealthy travellers from 'emerging markets' like China – the national tourism development agency forecasts that figure will reach 175,000 by 2025.
To help hit that target, travel firms are being encouraged by State officials to tweak their product to suit Chinese tastes.
Culinary expectations and numbers
One common superstition surrounds the number four, which is associated with misfortune.
In China and several other east-Asian nations, the number is routinely skipped in buildings – so hoteliers are advised to steer clear of booking Chinese guests onto the fourth floor.
Culinary expectations are also different. Ya Lou of Chinese travel agency WiiYa International says the average holidaymaker is willing to try Western dishes, but usually only once or twice on a trip.
"They try fish and chips and Irish stew – and then they finish," he tells Fora.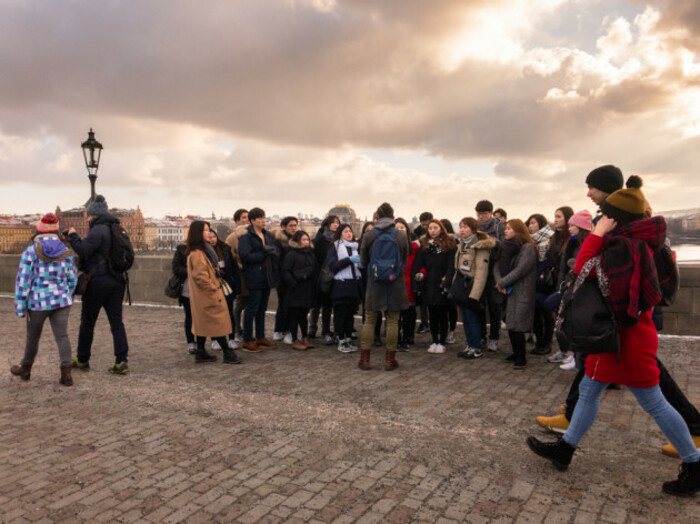 Source: Shutterstock/Jason Batterham
For that reason, many tourist attractions are introducing a small selection of Asia-infused dishes to their existing menus.
Orla Strumble, head of marketing at the Irish Greyhound Board, says the head chef at Shelbourne Park stadium took a culinary course to learn how to incorporate elements of Chinese cooking into the kitchen.
"Our menus have five choices per course. One or two are now rice-based rather than potato-based," Strumble says.
Meath's four-star City North Hotel added a number of Chinese-friendly options to its breakfast buffet. For example, the hotel includes items like congee – a popular rice porridge – noodles and hard-boiled eggs.
City North's meetings and events manager, Robbie Tiernan, says the hotel also provides chopsticks and 'lucky' red napkins.
Meanwhile Dublin Airport has introduced free-of-charge hot drinking water at Terminal 1, where Hainan Airlines will depart, and added cup noodles and tea to its lounge.
Language barrier
Compared to visitors from Hong Kong, fewer natives of mainland China speak fluent English, which means language can be a significant barrier for firms that don't have Mandarin-speaking staff.
Strumble says the greyhound board installed smartphone QR codes – widely used in China – around many of its stadiums so Chinese patrons can familiarise themselves with the venue.
"There are QR codes at the entrance. We have a digital brochure that tells them where everything is and answers all the questions they have, like can you go outside to watch the racing," she says.
Newbridge Silverware tourism and hospitality executive Sue Fong Gan says QR codes that are compatible with WeChat – China's popular social network – also provide a level of comfort for visitors.
"WeChat has become a symbol that makes Chinese people comfortable. It's not just convenient, it makes them feel safe because they're familiar with the logo. If they see the logo, they will let down their guard," she says.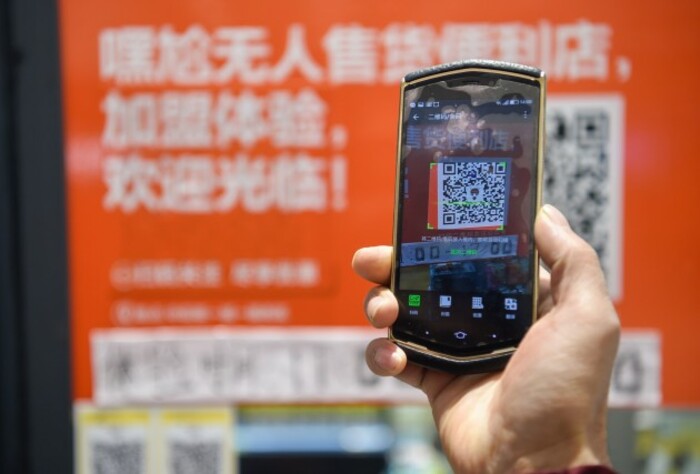 Source: Long Lei/Xinhua News Agency/PA Images
Since Facebook, Google and Twitter are officially banned in China, WeChat also serves as the main outlet for Irish firms to market themselves in the country.
[embed id="embed_2"]
To promote the company's Co Kildare factory tour and style museum, Fong Gan posts regularly on Newbridge Silverware's official account but repeats the same key messages.
Posts are image-heavy with no more than 1,000 characters of writing, and stress a handful of key points that aim to strike a chord with Chinese consumers: Newbridge Silverware is a national brand, it has a rich heritage – and Queen Elizabeth popped in during her 2011 visit to Ireland.
"The key point for the Chinese market is there has to be a connection (they can) understand," Fong Gan says.
Similarly, the Irish Greyhound Board has played up its association with the Chinese 'year of the dog', and regularly reminds its WeChat followers that it's a semi-state body.
"We sit under the Department of Agriculture. The department is making in roads with the beef agreements so we would mention that. There's an association," Strumble says.
Payment
One of the reasons why retailers are particularly keen to attract Chinese holidaymakers as they have a reputation for being high-spenders as disposable incomes rise among the country's burgeoning middle class.
That said, travel agent Ya Lou notes that "Claddagh rings and Donegal tweeds" are just as important as luxury brands for shoppers.
However, without the right payment facilities, attractions and retailers run the risk of missing out on making an extra buck.
As well as using smartphones as a means of communicating, mobile devices are a popular payment method for Chinese tourists, who tend not to carry a huge amount of cash, local retailers say.
Since Apple Pay is banned in China, services like WeChat Pay and Alipay are popular, which is why Dublin Airport plans to make the latter available at its food and beverage outlets by the end of next month.
In the absence of mobile payment facilities, attractions and retailers are encouraged  invest in payment facilities that can accept tax-friendly UnionPay credit cards.
"They're more likely to make an impulse purchase," Fáilte Ireland's Horan says.
Sign up to our newsletter to receive a regular digest of Fora's top articles delivered to your inbox.