Dublin's Chasing Returns wants to help investors tame their emotions - and make more money
As part of our weekly Startup Spotlight series, we profile the fintech company.
IT SHOULDN'T COME as a surprise that Ann Hunt would start a fintech company.
With an education background in computer science, she spent 10 years working at JPMorgan on the trading desk before returning to Ireland to run a consultancy firm and help startups scale.
In 2014 she founded Chasing Returns, which develops risk-management software for investors, to combine her knowledge of trading and experience in the tech sector.
Hunt had become interested in psychological biases in trading and emotional potholes that traders can stumble into.
Her risk-management platform has been designed for retail traders, which generally refers to non-professionals and hobbyists, to help them counteract their biases and invest smarter.
It analyses a retail traders' performance history to make sense of their strengths, weaknesses and where they commonly lose money.
Source: Conor Healy
"There's arguably 100 million retail traders in the world. It's a very common hobby, more than anything," Hunt explains.
"Many people think they're going to retire and live on the beach, but actually the reality is that 80% to 85% of retail traders consistently lose money. It's one of the hardest thing to learn to be good at."
With such a high rate of loss, retail traders are regularly at risk, Hunt says.
"The biggest factor in success is your own personal psychology. Humans are not wired to be good at trading."
Hunt says that traders often stumble under pressure – the same times when they should be acting as rationally as possible.
"We're able to predict when you're likely to make bad trading decisions (based on previous decisions). What our platform is all about is nudging people to make better decisions when they're under stress."
Emotions
The platform analyses information around what a user is trading, and whether this is being done in a high- or low-volatility market.
A trader who is on a 'winning streak' – or a losing streak – will likely be influenced by that when making their next investment decisions.
"We can identify patterns for people when they're trading faster – they tend to be more risk-taking and lose more money," Hunt says.
An example of this is when a trader who does an average of three trades a day but suddenly does several more in a short space of time.
"It's probably a classic case of somebody chasing winners and getting over-excited and just over-trading on a particular day based on some emotion."
The platform often puts across its message by hitting where it hurts. Hunt explains that just telling an investor that they're weak in certain areas probably won't work.
"But explaining how much money it's costing them over the course of the last five years makes them sit up and take notice," she says.
"A little bit of it is just putting a number on the different behaviours as well as to say, 'This behaviour causes this kind of success or this kind of failure for you.'"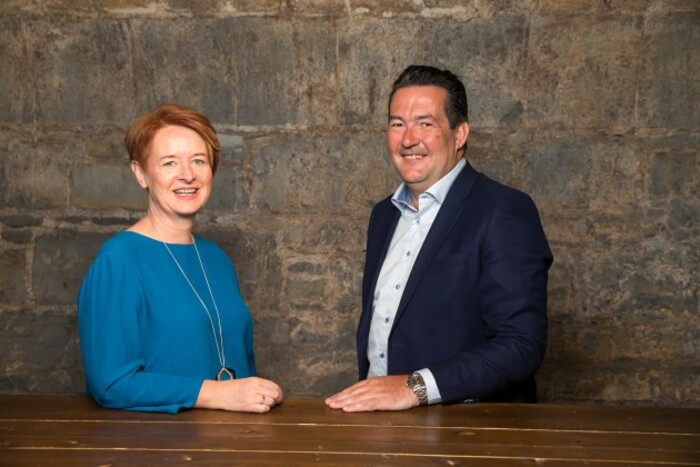 Source: Conor Healy
While investor psychology is very hard to change, the startup hopes that showing users their behavioural patterns will help them make small tweaks to invest more intelligently.
About 25,000 retail traders are using Chasing Returns through their brokers, who the company partners with in return for an annual licence fee payment.
Sandbox
In August, Chasing Returns entered a regulatory sandbox programme with the UK's Financial Conduct Authority (FCA) to exhibit how its product works. The programme runs until the end of the year.
The FCA wants to do more to protect retail investors, and while Chasing Returns isn't a regulated entity, its customers, the brokers, are.
"We don't need regulation … but having said that brokers have a huge amount of regulation on what they can and can't help traders with. We're making sure everything they do is compliant," she says.
"The FCA has, in the last six months, really clamped down on the industry in terms of brokers basically giving too much leverage to beginning traders.
"Our technology helps traders to improve faster, so we have an opportunity to test our technology at scale with the FCA to prove that we're able to improve the outcomes for beginning traders."
Duty of care
The finance industry needs to exercise better duty of care for traders, she adds, and Chasing Returns can be part of that effort.
The FCA sandbox is just one example. The company is looking to join similar programmes in Asia, including in Hong Kong and Singapore.
Asia is a particularly vibrant market for retail trading that Chasing Returns would like to expand into, Hunt says.
The company recently raised €600,000 in funding to begin realising this ambition, as well as investing in further product development and R&D.
Headquartered in Dublin, Chasing Returns has a team of seven that's expected to hit 18 by next year as the company moves on with its Asian expansion.
"We'll be re-evaluating (funding) in a year and see where we go next. We've got enough funding to work through to the end of next year."
Sign up to our newsletter to receive a regular digest of Fora's top articles delivered to your inbox.