Pharma giant Chanelle Group is making one of the largest investments in Galway by any Irish firm
Michael Burke's company has plans to spend €86 million on new research and facilities.
IRISH PHARMACEUTICAL FIRM Chanelle Group has revealed plans for an €86 million investment programme in Galway – one of the biggest bets made by an Irish company in the west of Ireland.
Chanelle Group, which was founded in 1985, is the largest Irish-owned manufacturer of pharmaceutical products, with over 500 staff on its books.
The company is focused on the production of health products for both the human and animal health markets. Its products are shipped to over 96 countries worldwide.
The company has just officially opened its new €10 million manufacturing unit in Loughrea, Co Galway. The 2,787 sq m facility will be used to produce Spot On, a treatment used to protect dogs and cats against parasites.
Details for a €86 million investment programme were also revealed as part of the launch. According to Enterprise Ireland chief executive Julie Sinnamon, this investment plan is one of the largest made by any Irish company in the history of Enterprise Ireland. 
As part of this programme, Chanelle Group plans to build a new €11 million, 2,322 sq m Ireland-based facility to produce liquid and paste medicinal products for the US market. Construction of the unit is due to commence next year.
The company is expected to create 350 new jobs over the next five years, which would bring headcount at the firm up to 850 people.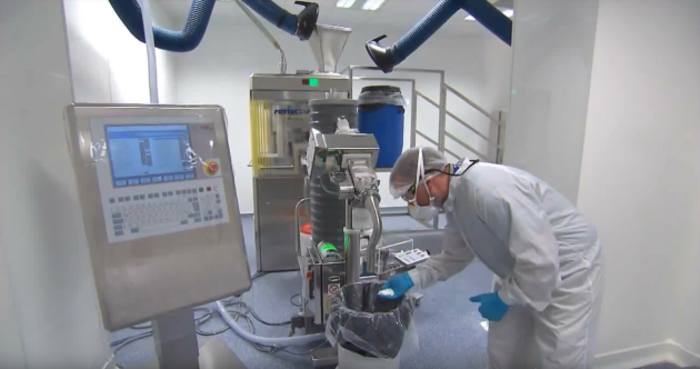 Source: YouTube/Chanelle Group
Chanelle Group registered sales of €111 million last year and forecast its revenue would increase to €130 million in 2018.
The investment plan announced is the largest to date made by Chanelle Group owner and managing director Michael Burke.
Burke said that his firm has invested over €55 million in the business over the past two years, which has created 175 new jobs at the firm's global headquarters in Loughrea.
"We will invest more than €45 million in R&D over the next five years in our five research laboratories operating in Ireland and the Middle East," Burke added.
Sign up to our newsletter to receive a regular digest of Fora's top articles delivered to your inbox.