Vulture fund Cerberus moves against company behind Kerry shopping centre
Receivers have been appointed to WK O'Connor, which has racked up liabilities of €47m.
US VULTURE FUND Cerberus has moved against a company behind several well-known developments, including a shopping centre, in Kerry.
Receivers from EY were recently appointed to Kerry building firm WK O'Connor & Sons on behalf of Promontoria Arrow, a special purpose vehicle controlled by Cerberus.
The receivers were appointed to enforce eight mortgages held by WK O'Connor. The mortgages were all between the former Anglo Irish Bank, which went bust during the financial crash.
After Anglo collapsed the loans were transferred to the state's 'bad bank', Nama. The agency then sold on the mortgages as part of a larger tranche to Cerberus, which is now calling in the debts.
A receiver is appointed by a creditor to enforce a loan agreement with a company, in this case WK O'Connor. The receiver takes over administration of the business. Although the company can continue trading, the receiver's priority is to pay debts to the creditor (Cerberus).
Shopping centre
The mortgages are tied to several different properties, one of which is the Innisfallen shopping centre in Killarney. The mall has 30 units in all, although many are vacant.
The centre is also attached to Mustang Sally's bar and nightclub, one of the most popular nightlife spots in Killarney.
Innisfallen Inns, a company owned by the same people behind WK O'Connor, operates Mustang Sally's. The same receiver from EY has also been appointed to Innisfallen Inns on behalf of Cerberus' special purpose vehicle.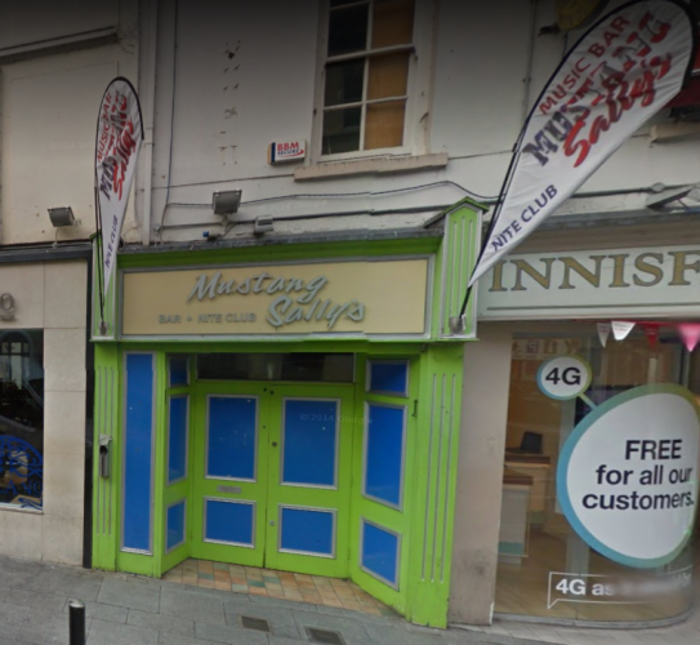 Source: Google maps
WK O'Connor is owned by brothers William and Patrick O'Connor, who have completed some projects around Munster including including a small housing development in Mallow, Cork.
Big losses
The company's most recent accounts show that it had net liabilities of €47 million as of the end of 2014, up from just over €40 million the previous year as the business continued to rack up losses.
The directors' report, written before the company's loans were sold, note that the firm had submitted a "detailed business plan" to Nama in 2011.
It said that the directors were eager to strike a deal with Nama that would ensure the agency's "continued support", however it noted that no agreement was reached.
[embed id="embed_2"]
The accounts said that the company had investment property worth slightly under €5 million. "This includes a shopping mall, a bar/nightclub and restaurant in the middle of Killarney town," it said.
Write down
The properties had been worth more, but their worth was written down by over €4 million during the year when the directors decided that they were overvalued.
The company said that it was in the process of developing several properties which it estimated were worth a combined total of almost €12 million.
However, it noted that the valuations are subjective and added that "substantial portions of this portfolio may not be realised at this time" due to uncertainty as to whether it could progress various projects.
No one from WK O'Connor was available for comment at the time of publication. Cerberus declined to comment when contacted by Fora.