After navigating some hiring issues, influencer ads agency Centus is plotting to open a US base
The startup had to hold off opening a presence stateside to bolster staff numbers in its Galway office.
AFTER ENCOUNTERING HIRING issues last year, Conor O'Flaherty's Galway-based influencer ads agency Centus is plotting a move to the US so it can be closer to its social-savvy clients.
Set up in 2016 by O'Flaherty when he was a teenager, Centus acts as a broker in advertising deals between social media 'influencers' and brands.
The business has worked with some leading influencers over the past three years, including YouTube stars Claudia Sulewski, Ellen Fisher, Jon Olsson and Shane Dawson – with the latter sitting on a bank of 20 million subscribers on the video-sharing platform. 
Through its links with millennial-whispering influencers, Centus has brokered advertising deals for a collection of well-funded startups, such as popular website creator tool Squarespace.
It has also lined up marketing campaigns for coupon startup Honey and dental care outfit Quip, which each have raised $40 million.
According to O'Flaherty, his agency ran over $5 million worth of marketing campaigns for its clients last year.
"The thing people need to understand is we're not selling a partnership with a creator with 300,000 followers or three million views a video – we're selling sales," O'Flaherty told Fora.
"We're selling the fact a thousand people will buy your product because, let's say, Rob Lipsett tells his followers to do so, for example."
The Galway agency generates revenue by charging a small commission on these sales. O'Flaherty would not reveal the exact cut his firm takes.
While O'Flaherty is clearly ambitious, finding the right staff to help Centus grow has proven tricky.
"When I look back at 2018, it was a crazy year. A huge focus was on hiring people and it has been quite difficult. We have two new people starting and that will bring it to nine of us."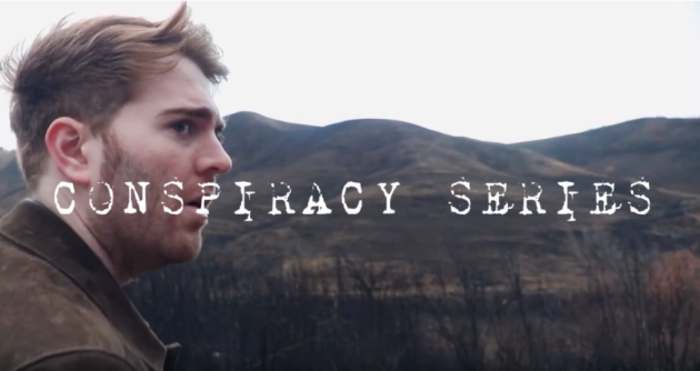 Source: YouTube
It took several attempts to cobble together the current team of nine staff, with some hires not working out, O'Flaherty said.
"It has been tough. In Galway, from a talent perspective, it's hard to get people in the door with experience. What we have now is great and the goal is to hire two people a month consistently in 2019.
"We will be moving into a new space in April or May and that will fit about 25 people easily."
The plans to add nearly two dozen staff to the roster is part of a bigger play to set the business up for the launch of a US office later this year.
O'Flaherty said he would have liked to open an American base already, but this would have left the business spread too thin.
"We need to get over to the US more, we need to be meeting our clients a lot more often. If you asked me six months ago, I was considering setting up a base there in the first half of this year. We could have set up an office in New York five months ago if we wanted to. 
"I spoke with visa attorneys and immigration and it's possible, it's just what makes most sense for the business right now. To spread people across two offices and run two bases is probably not the wisest decision now."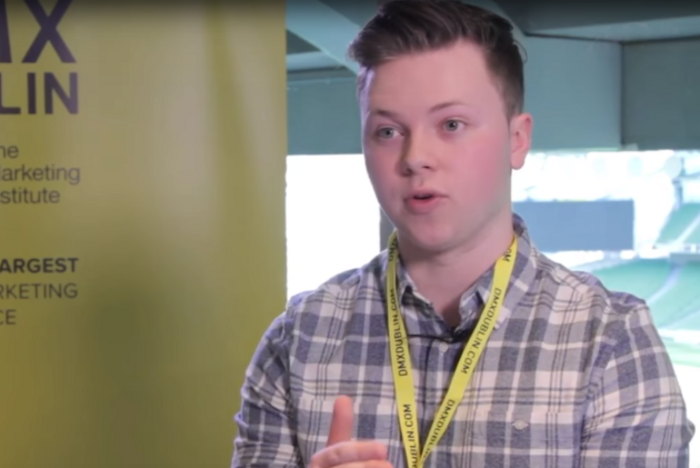 Source: YouTube
[embed id="embed_2"]
Growth
O'Flaherty previously explored an influencer talent management agency concept in 2016 when he was one of two Irish entrepreneurs to secure a licence from Google to operate such a business for its YouTube stars. 
The other entrepreneur to secure the licence was Creative Nation founder Shane Corry, who closed down his business after losing over €400,000.
O'Flaherty also abandoned this talent manager concept and pivoted his business towards working with brands with an advertising budget and then connecting them with social media stars.
The most recent accounts for the firm behind Centus, which has been bootstrapped to date, show it made a profit of nearly €87,000 in 2017. 
O'Flaherty said the company is only at "10% to 15%" of its current potential and the goal is to generate three-times as much revenue for clients in 2019 compared to last year. 
"Again, 2018 was a bit crazy in my opinion, there were lots of ups and downs, it was quite stressful in a lot of parts. How I want 2019 to be different is, we get a level of consistency across all elements of the business.
"The goal for this year is to have 12 solid months and not one huge month followed by a really quiet month. To get that, we need to bring on two people a month, move to a bigger office and acquire a lot more clients."
Get our NEW Daily Briefing with the morning's most important headlines for innovative Irish businesses.