Cathay Pacific's Europe boss says he's 'surprised' at the level of Asian interest in Ireland
The new Dublin-Hong Kong route has attracted interest from Chinese, Japanese and Filipino globetrotters.
THE EUROPEAN BOSS of Cathay Pacific said the airline's new Dublin to Hong Kong route has attracted a "surprising" level of interest so far from travellers across Asia.
James Ginns, the carrier's general manager for Europe, told Fora that the four-times-weekly service – which launches at the start of June – has caught the attention of globetrotters in China, Japan, Taiwan and the Philippines, as well as Australia and New Zealand.
"We're seeing good pick-up, perhaps surprisingly so," he said, noting that inbound bookings to Ireland "ran ahead of our expectations in terms of the (regional) spread".
In terms of outbound traffic, Ginns said he is "very encouraged" by the number of bookings made by Irish travellers.
"The next few months are really exactly where they should be at this stage," he said, without disclosing specific details.
Cathay Pacific's non-stop Dublin to Hong Kong service will commence on 2 June and is Dublin Airport's first direct route to the Asia-Pacific region.
When asked whether Cathay would extend its Irish services, Ginns said, "Never say never."
"We often start routes with four services a week. We find it's a very good platform to begin a route," he said.
"We've done that in other places in the (European) region recently, Tel Aviv being one, which now is going to up to daily services this year."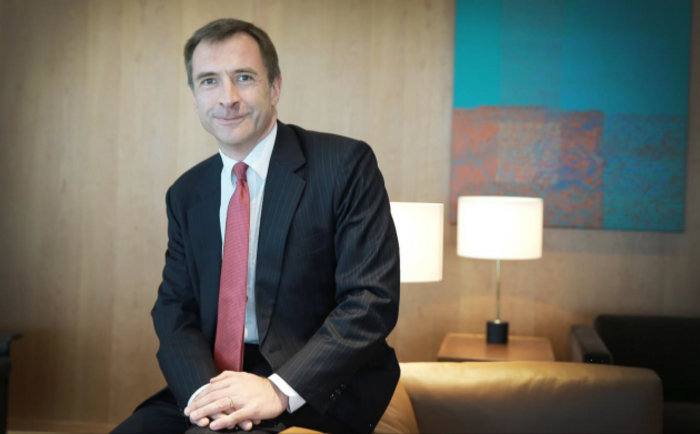 Source: Cathay Pacific
Cargo
Cathay has established a sales office in Dublin, which will employ a team of local representatives, but none of the cabin crew on the Hong Kong route will be based here.
The airline will use an Airbus A350-900 on the route, which Ginns said is "ideal for Dublin".
[embed id="embed_2"]
"Both the three-class (seat) configuration, the number of passengers and the cargo capacity is perfect for this market."
The A350-900 has capacity for up to 24 tonnes of cargo and is "getting a lot of interest" from Irish exporters of both pharmaceutical goods and fresh produce.
"Both are interested in getting their products into Hong Kong early in the morning without a transit. Both want to ship on to China or other parts of Asia … Arriving in the early morning ahead of anybody else is perfect for those segments," Ginns said.
According to Cathay, its schedule will allow Irish goods to arrive in Hong Kong at 7am and reach wider parts of Asia before noon.
Ginns was in Dublin for the 'Asia Pacific Routes to Growth' conference in the Aviva Stadium, which the airline hosted in partnership with State agency Enterprise Ireland. More than 400 delegates attended the event.
Sign up to our newsletter to receive a regular digest of Fora's top articles delivered to your inbox.