Despite criminal abuse fears, there's no sign of regulation for the cash-for-gold sector
Justice officials are considering another round of public consultation – three years after the first one.
SIX YEARS AFTER a State probe into the so-called cash-for-gold sector in response to concerns it could be funding illegal activity, the government is yet to introduce long-awaited regulations.
According to a recent exchange in the Dáil, the Department of Justice is weighing up another round of public consultation on rules to prevent criminals from abusing such services.
In 2012, the previous government published a report on cash-for-gold stores – then a relatively new phenomenon in Ireland – following public concern that such outlets were being used by burglars to offload stolen necklaces, rings and other accessories.
Then minister for justice Alan Shatter recommended that the government come up with rules that would "ensure that opportunities for criminals to obtain cash for stolen gold and other precious metals are eliminated" without affecting legitimate traders.
This study was followed by an Oireachtas Library report in 2013 and a justice committee publication the same year.
The Department of Justice then drew up draft heads for a bill to introduce a "regulatory regime" for the cash-for-gold sector.
This was followed by a public consultation – published in 2015 by Shatter's successor, Frances Fitzgerald – which considered a number of options for regulating traders who exchange cash for gold.
A promise to introduce laws that would regulate the "sale and purchase of precious metals" was included in the current programme for government, drawn up in 2016.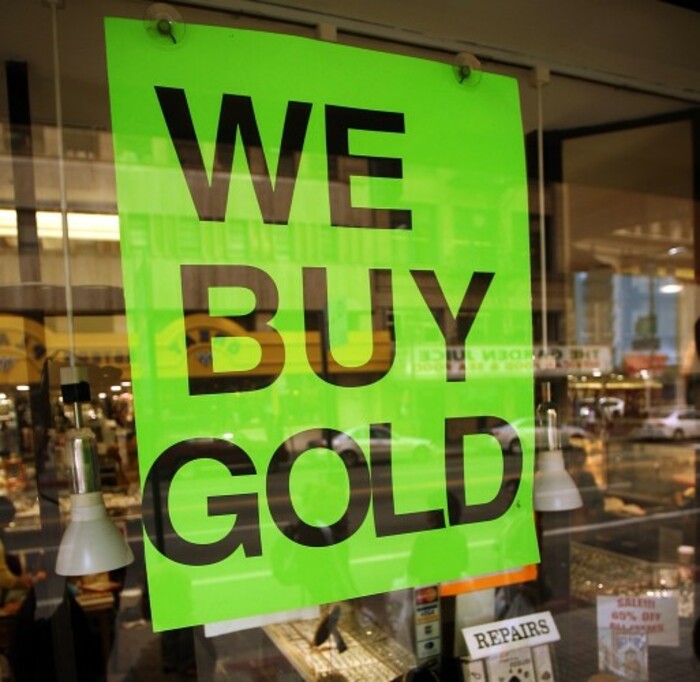 Source: David McNew/Getty Images
Further consultation
However, despite the long-running saga, it's unlikely that regulations will come into force any time soon as the Department of Justice is now considering a second round of public consultation.
In response to a recent parliamentary question from Fianna Fáil's Robert Troy, Minister for Justice Charlie Flanagan said he was "keenly aware of the long-standing public concern about the way in which cash-for-gold businesses might be abused by criminal elements".
"It is, however, important to recognise that regulation of this sector could potentially have a very significant impact on a broad range of businesses, such as jewellers and antique dealers," he said.
"The regulatory and resource burden of such measures … requires careful examination to ensure that it is proportionate to the issue and carefully targeted."
Flanagan has suggested it "may be appropriate to consider a further round" before finalising a proposal for regulations. He said he intends "to be in a position to publish these proposals within a year".
[embed id="embed_2"]
The minister also said his department is consulting with An Garda Siochána and other stakeholders about the issue.
A relic from the crash, the number of cash-for-gold businesses shot up at the start of the decade thanks to the availability of cheap retail rents and strong gold prices at the time.
The cash-for-gold trade also thrived during the economic downturn because of the relative ease for consumers to secure cash from trade-ins.
At one stage, there were 124 known outlets across the country. That figure is likely to be much lower today.
Sign up to our newsletter to receive a regular digest of Fora's top articles delivered to your inbox.