A jobs expo started in the depths of the recession is bringing its 'positivity' to the west
Career Zoo is hosting its first recruitment event outside Dublin next month.
IRELAND'S JOBS MARKET has changed dramatically since Career Zoo's inaugural recruitment event six years ago.
Images of queues stretching from Dublin's Mansion House to Stephen's Green became iconic of the times, when Ireland's unemployment peaked at more than 15% and job opportunities were like gold for many desperate workers.
"When we started out in the dark depths of winter 2011, it was the dark depths of the recession as well," Career Zoo co-founder Jackie Slattery tells Fora.
"Even though we knew it was helping those people, it was quite a gloomy time. I remember it was even raining and it was dark and people were queuing from very early on."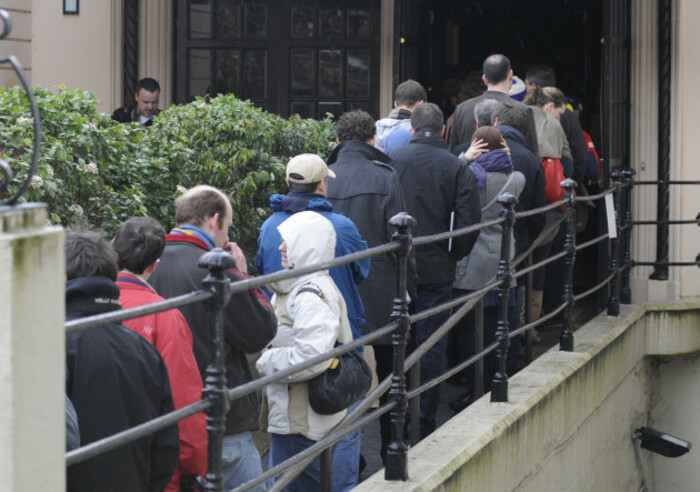 Source: Sasko Lazarov/Photocall Ireland
Thankfully, Slattery says, things have changed since then, and very few Career Zoo attendees are now unemployed: "It's a much more positive, energetic time and a much more positive, energetic event."
Held twice a year in the Convention Centre Dublin, Career Zoo matches companies with professionals looking for their next career move.
It was founded by Slattery and her husband, Brian Ó hOisín, after inheriting an evening classes and job-training business from Ó hOisín's father.
Career Zoo West
Earlier this week, the expo announced that it will be holding its first event outside the capital in late September.
Dubbed Career Zoo West, the event will take place at the famous Galway Racecourse in Ballybrit.
About 50 employers are expected to attend, including tech giant Ericsson and Donegal-based fintech firm Pramerica.
"We've always wanted to bring the event outside of Dublin," Slattery says. "We've been asked on quite a number of occasions by the companies we've worked with if we'd do an event in their counties.
"We felt that Galway was the right place to do it and now is right time. The west in general would have a really good track record in sectors like tech, biopharma and financial services."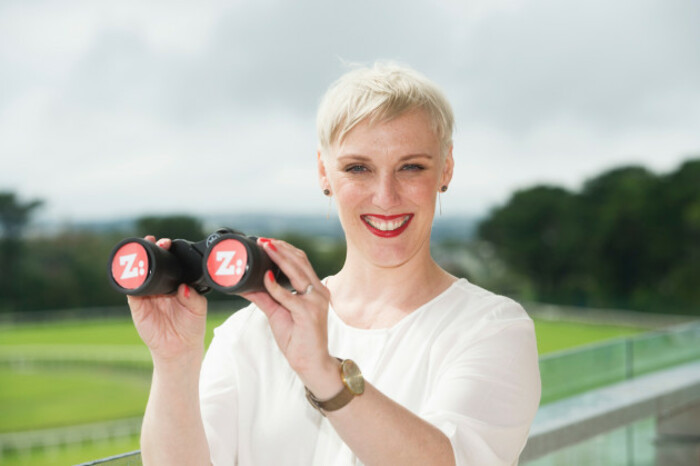 Source: Andrew Downes
Slattery draws a comparison between the move west to a change in workers' demands.
"You used to have companies offering ping-pong tables and swimming pools and gyms and free lunches," she says. "For the really skilled candidates, those perks aren't enough."
Citing data from Career Zoo surveys, Slattery says flexible work options, generous annual leave and other family-friendly policies have become more important for employees.
"That ties in with Galway and the west and that idea that you're probably going to have a better commute than in Dublin city," she says. "There's a nice work-life balance to be had there."
Brexit
Companies from across the country will be attending Career Zoo West, but Slattery says the expo is attracting more regional firms than the Dublin events.
She also expects to see a large number of job candidates coming from the UK, where Career Zoo has pumped more money into its online marketing campaigns.
"That's become a market that we're looking at because there's an opportunity there for people who are new to Ireland and Irish who are looking to come back," she says, citing Brexit as a contributing factor.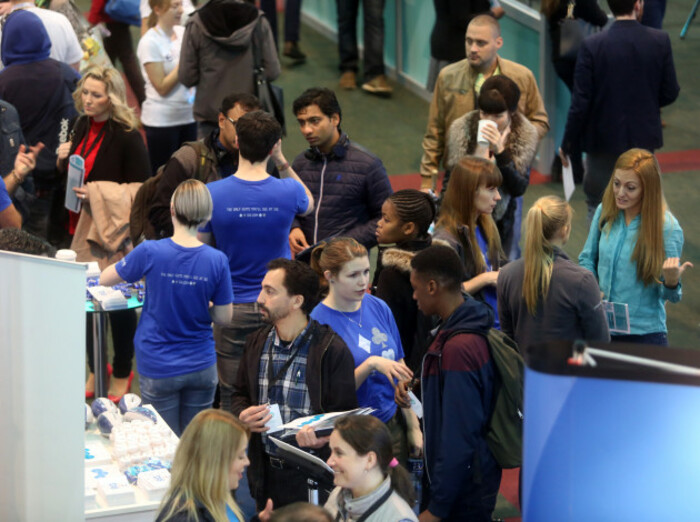 Source: Sam Boal/Rollingnews.ie
When asked what makes Career Zoo different to other recruitment fairs, Slattery says the event organiser is choosy about who attends.
"It's become less about numbers since we began," she says. "It's more about the right people, both in terms of companies and candidates, coming through the door.
"We've been very, very careful of how we market the event in terms of its professional level. It isn't an event for everybody. It's purely for professionals. A lot of our candidates are already employed and are just looking for their next career move."
When asked whether Career Zoo will expand into other parts of Ireland, Slattery is non-committal: "We'll have to see how the Galway one goes and what the demand is."
Fora is a media partner for Career Zoo West, which will take place in Galway on 23 September.
Sign up to our newsletter to receive a regular digest of Fora's top articles delivered to your inbox.