A liquidator has been appointed to the firm behind motor website Car Buyers Guide
A Judge said today that the company is unable to pays its debts.
THE HIGH COURT has appointed a provisional liquidator to the owner and operators of a website that helps people to locate and buy second-hand cars.
At the High Court today, Justice Tony O'Connor appointed insolvency practitioner Anthony Weldon of Kieran Ryan and Company as provisional liquidator to Dublin-based Digital Motor Limited, which owns and operates the Car Buyers Guide website.
The Judge said he was satisfied to make the appointment as the company was insolvent and clearly unable to pays its debts.
The appointment of the provisional liquidator was sought by a creditor of the company Bristol Mallory Ltd, which owns 100% of the share capital in Digital Motor Limited.
The court heard that as well as Bristol Mallory, three other parties are entitled to the beneficial ownership of the shares in Digital Motor Ltd.
Ross Gorman, Bl for Bristol Mallory, said that it is owed €1.14 million by Digital Motor Limited, which has been loss-making for some time.
Digital Motor Limited had been surviving on loans from Bristol Mallory, but it was no longer prepared to provide money to support the firm.
The company, which derived its income from advertising on the website had 22 employees, which counsel said have been made redundant as the company was unable to pay its wages.
Counsel said the creditor was seeking to have a liquidator appointed because there had been expressions of interest in acquiring the firm's assets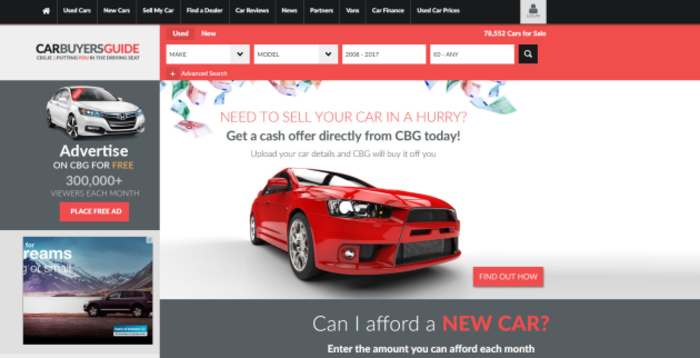 The expressions of interest raised a possibility that some of the employees could be taken on by prospective purchasers of the website, counsel said.
It was vital the company's main asset, namely the website, continue to be operated by the liquidator, or the value of the asset would be diminished, counsel said.
The liquidator would handle the sale of the assets and take steps to ensure that none of the company's assets are dissipated by creditors before that process is completed, counsel said.
It said it was in the best interests of his client and other creditors that a liquidator be appointed to the company .
Justice O'Connor appointed Weldon as provisional liquidator and granted him a number of powers, including the power to secure the firm's assets and adjourned the matter to January.
Sign up to our newsletter to receive a regular digest of Fora's top articles delivered to your inbox.
read more on