Poll: Do you think Ireland should cultivate its own cannabis industry?
Most Irish people are in favour of medicinal marijuana.
A RECENT SURVEY showed that the vast majority of Irish people would like to legalise medicinal cannabis.
The poll, conducted by Amárach for The Claire Byrne Show, showed that three-quarters of Irish people were in favour of legalising the drug to treat certain illnesses or chronic pain.
While there is clearly an appetite for medical care products, the jury is still out on whether there is a case for recreational use.
Although it is decriminalised in some European countries, notably the Netherlands and Portugal, nowhere on this side of the Atlantic has legalised cannabis yet, which would commercialise the drug and allow governments to regulate and tax sales of it.
Business case
Colorado is one of eight US states that has made it legal in some capacity. It is often championed as a guide for how a regulated marijuana industry can generate millions in tax revenue from retail sales.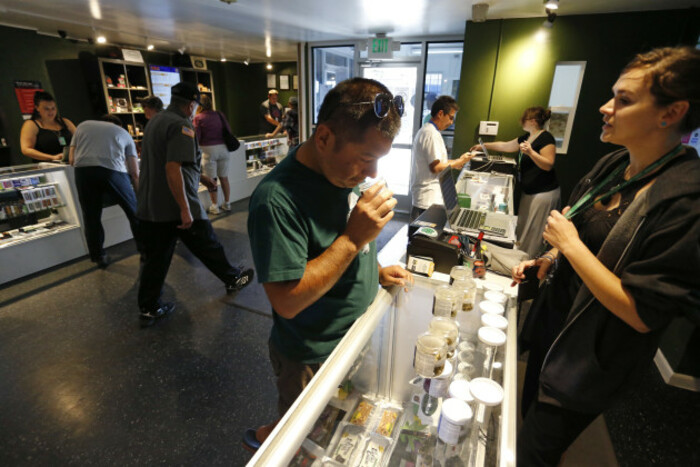 Source: Brennan Linsley/AP/Press Association Images
Last year, Colorado dispensers generated sales of $996 million in recreational and medical cannabis, with the taxman collecting more than $135 million in tariffs, licences and fees.
Sales in the state already surpassed the billion-dollar mark in the first half of this year.
However, despite being a potential money-spinner, lawmakers around the world are worried about the implications legalised marijuana might have on public health, especially for those who are already classified as "problem users". There is also a fear that it could act as a gateway to other illicit drugs.
With that mind, we're asking Fora readers this week: Do you think Ireland should cultivate its own cannabis industry?

read more on