Irish fleet-tech company CameraMatics is on a hiring spree as it heads to the US
The company is planning to more than double its headcount as it expands rapidly.
IRISH VEHICLE AND fleet safety software company CameraMatics – formerly known as ProVision – is planning to hire up to 72 people as it embarks on an expansion to the US. 
The company is growing its Irish offices and recently rebranded after launching its Virginia US business last month. 
It plans to hire about 12 people initially, and also opened a Waterford office six weeks ago, where it plans to hire up 30 people. The company, which currently employs 42 people in Dublin and London, plans on adding a similar number of staff at its headquarters in the Irish capital. 
"Our target market is any businesses that operates its own fleet. The US markets have the some of the largest fleets in the world. It was always one of our goals to launch over there," Mervyn O'Callaghan, the chief executive and co-founder, said. 
CameraMatics provides solutions to improve safety for fleets, including vehicle tracking, live video management, safety and risk management, smart cameras and real-time accident reporting. 
The east coast is the company's first target – from New York to Florida – and it plans to expand across the country. 
"Ultimately we'll probably end up with quite a large presence over there as we expand into other states. The US is going to become our key market I think," O'Callaghan said. 
The majority of the roles for the US business will be operated from Ireland – similarly with European expansion plans further down the line.  
"We've partnered with the American Trucking Association. (It) has 37,000 members (which) vary in fleet size. The biggest one they have is UPS which has 346,000 vehicles. We've also partnered with the Virginian Manufacturers Association," he said. 
In Europe, CameraMatics is in discussions with a company in Holland and it also looking at Germany and Eastern Europe further down the line. 
The company's first US customer signed up about a month ago and it has two more lined up in the next four weeks. It already has about 800 customers in Ireland and the UK.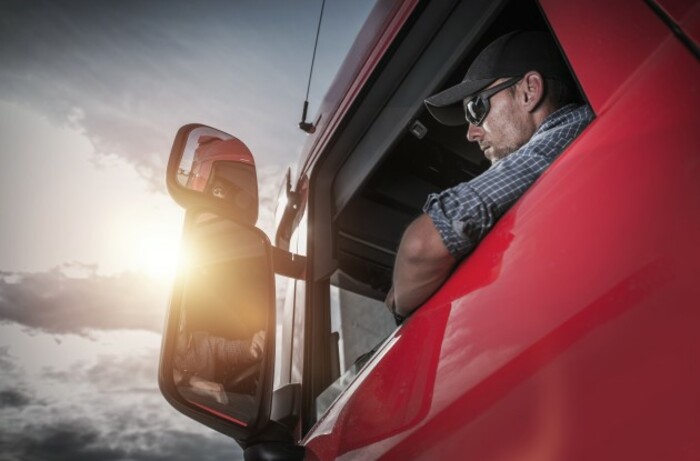 Source: Shutterstock/welcomia
Re-branding
O'Callaghan and his co-founder Simon Murray founded the business in 2016 and initially called it ProVision Vehicle Cameras. The duo are nominees at this year's EY entrepreneur of the year awards. 
"Over time we've evolved. Vehicle cameras is focused on hardware, whereas we're a software company," O'Callaghan said. 
The new name, CameraMatics, combines cameras with telematics – which is a combination of telecommunications and vehicular technologies and is a significant area of investment for fleet companies. 
"We just felt it was more applicable to what we did," he said. 
The US launch has been in the works for about nine months, O'Callaghan said. 
"You hear a lot of stories about companies launching into the US market and spending lots of money and not actually gaining any traction on the ground. We did an awful lot of research," he added. 
The company has a two-year plan for product development including camera-detection of driver fatigue, mobile phone usage, tailgating, potential collision warnings and not using indicators. 
"We're now starting to share that information with insurance companies so they can properly rate commercial fleets for insurance. They can then start bringing down premiums because they have more visibility of what's happening," he added. 
"Further down the line we're testing technology around driver well being. From the camera we can actually read things like heart rate and blood pressure. We're also looking at cameras potentially being able to identify drug and alcohol (use)," he said. 
Get our Daily Briefing with the morning's most important headlines for innovative Irish businesses. 
Note: This article has been updated to clarify that CameraMatics signed up its first US customer a month ago, rather than its first customer.