Despite the march of technology, the business trip is nowhere near its use-by date
But modern executives aren't nearly as fussy as travellers were in the past.
WITH VIDEO-CONFERENCING AND other tech tools at any businesses' fingertips, corporate travel seems about as necessary today as the fax machine.
Yet the number of outbound business trips from Ireland continues to rise – swelling nearly 10% in the first quarter of the year – indicating there's still plenty of appetite for those in-person meetings with clients and colleagues.
For the last 15 years, Danny Cassidy, head of growth at money-transfer service TransferMate, has spent around two out of three weeks on the road for business.
"Face-to-face is very, very key," he tells Fora. "To look somebody in the eye and gain their trust is very important."
However Cassidy's travel needs are fairly basic. All he looks for is a solid Wi-Fi connection and a decent level of comfort.
"You don't want to be squashed (on a plane) in your suit and to come out all wrinkled."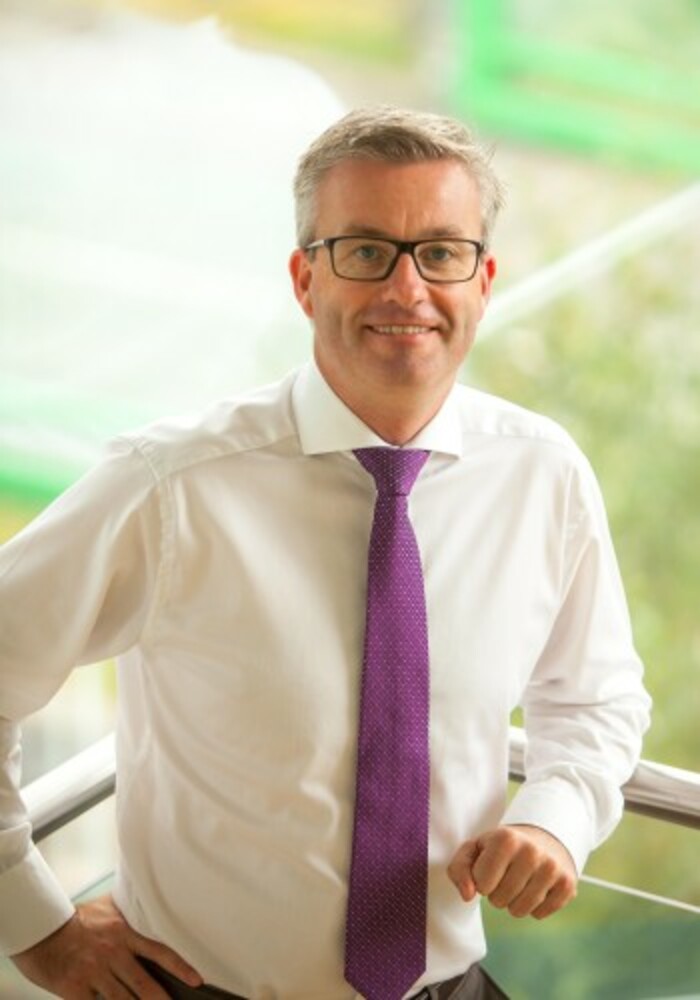 Source: TransferMate
Lounge access
The desire to arrive fresh and unruffled means access to the airport lounge is essential for a lot of business travellers like Cassidy. Many facilities are now run independently, so passengers don't need to fly business class to gain access.
For example, travellers can use the executive lounge at Dublin Airport for less than €20, regardless of their ticket status.
Marc O'Dwyer, CEO of Big Red Cloud, doesn't fly business class, but likes somewhere to relax before takeoff.
"You can rock up to the airport and get online in a nice environment. You can catch up on emails, make business calls.
"And you have access to all the newspapers. so you can pick up on all the business headlines before you get over to your destination – it gives you something talk about when you're kicking off a meeting."
Nevertheless, there are those who prefer the perks that come with a pricier ticket over a pampered wait for their flight.
Mark Kellett, who worked in the airline industry prior to his current role as CEO of Magnet Networks, doesn't see the appeal of the lounge.
"Typically, I'm getting to the airport in a just-in-time basis," he says. "I go straight for the gate. The lounge used to be a really attractive thing.
"Now, with the availability of Wi-Fi throughout most airports, the idea of going to a lounge and drinking loads of red wine isn't attractive for me.
"People who travel in business class like myself are doing so because you can continue to work. I get half an hour of quiet time to clean up my inbox while waiting to take off."
Row A
Those who opt to sit at the front of the cabin are often more interested in flexibility than fancy perks, which is part of the reason why airlines have developed  'premium economy' products – a hybrid of business and economy class.
British Airways was one of the first airlines to adopt the model. Lufthansa was convinced too, eventually. Even Michael O'Leary rolled out a similar product for Ryanair.
Of course, the traditional concept of business class — complete with special curtains —still exists on long-haul flights, but there are few airlines offering it on shorter routes out of Ireland.
Noel Ebbs, founder and chief executive of Lynk Taxis Ireland, travels about once a month and cares more about being able to change his return date than sitting in row A.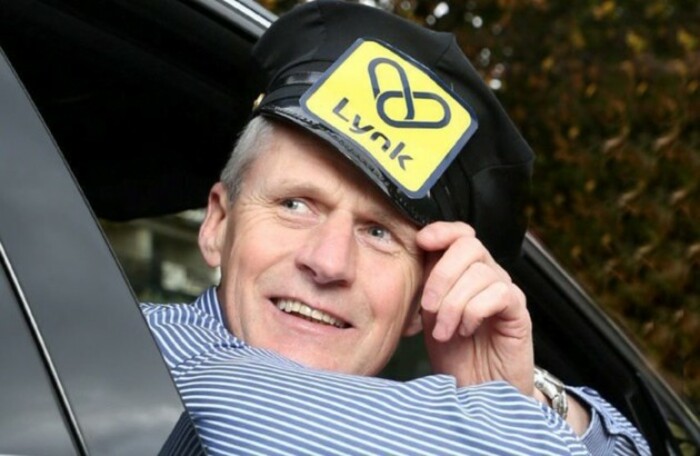 Source: Jason Clarke Photography
That said, he does occasionally treat himself to an upgrade, especially if he is travelling long haul.
"It very much depends very much on the mood I'm in. I'd say maybe three or four times in the year I might be just tired and fed up travelling and I'll say to myself, 'You know what? I'm going business class'.
"But generally, I don't care where I sit. I've been travelling all over the world since I was a kid, and you get used to roughing it – that's a hard habit to break."
Home comforts
When it comes to bedding down for the night, business travellers aren't nearly as fussy as hoteliers once made them out to be. This became apparent when corporate customers were given more control over their itineraries through self-service online booking.
Although he prefers a four-star standard when he is meeting clients, TransferMate's Cassidy isn't overly fussy about his accommodation.
"I think convenience of location is very important," he says. "It depends on the specific trip. If you're only on an overnight in London, personally, I'm not particular once it has an ironing board."
O'Dwyer, for his part, has no problem with boutique hotels like "the more modern ones where you don't have a window" when travelling for Big Red Cloud.
"The amount of time you spend in the hotel is very minimal. It's just a function of the trip."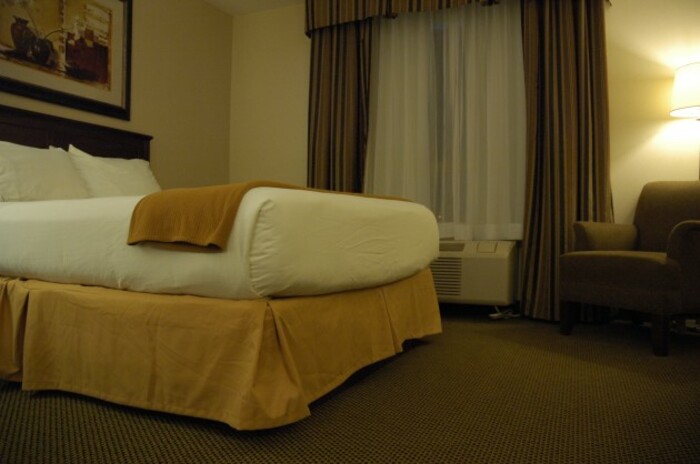 Industry response
However as business travel becomes more low-key, the industry hasn't always tracked the desires of corporate customers.
"The idea that there is this coveted elite that is clearly defined as a 'business traveller' has gone – and the margins between what is regarded business travel and what is regarded leisure travel have swayed enormously," Eoghan Corry, editor of Travel Extra trade magazine, says.
"Everyone who is involved in selling to the business traveller, for want of a better word, has had to adapt and change to meet that."
Travel agents that specialise in corporate travel have been forced to put more of an emphasis on their ability to save time and access the full range of fares and transfer options available, a key requirement for larger companies.
"People want to have the combination of being able to book the most straightforward stuff online and the more complex itineraries directly with an experienced agent," says Valerie Metcalfe, managing director of FCm Travel Solutions Ireland, which handles bookings for business travellers.
Cassidy says TransferMate uses a travel company for convenience as work like searching for flights would be "a distraction" from his core work for the firm.
"For my own team, as well, I would prefer them to be focused on what they're than spending half an hour looking for flights."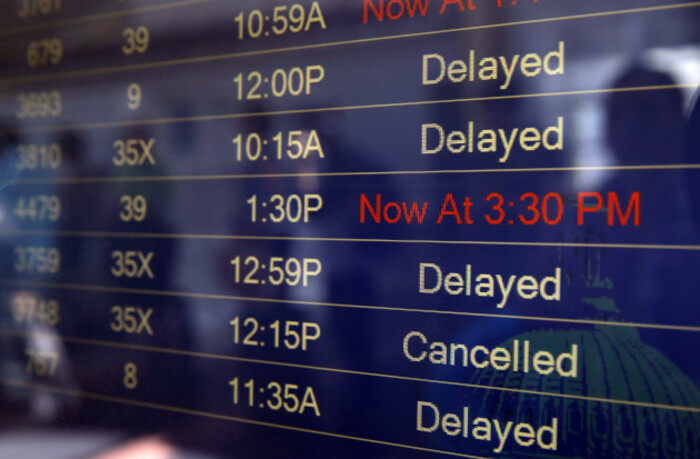 Source: AP Photo/Jacquelyn Martin
Security
Metcalfe believes that safety and security is another reason why many corporate travellers still favour traditional agents.
It is a trend that has been rising over the last number of years, she says, but that escalated after the recent spate of terror attacks in Europe.
"Any company that has people travelling on business all the time, they have a duty of care to protect them at all times. They need to be able to know that the company can extract them (if they get into trouble)," she says.
read more on