'I'd work 70 hours a week for myself so I don't have to work 40 for someone else'
As part of our How My Business Works series, we profile the Business Doctors franchise.
AFTER NEARLY 10 years working a good job, John Nelligan knew he needed to take a plunge.
The Limerick native had a role as an engineer in a big company, the German-based Kostal Group.
After joining the firm just out of school, he had trained up and worked hard and was now responsible for streamlining work on production lines with hundreds of workers.
His second son had just been born, and it would have been easy to stick where he was. Yet Nelligan had a nagging feeling in the back of his head, one that wouldn't go away.
"I came from an entrepreneurial background: my father was a farmer, but he had his own cooked ham business as well," Nelligan says.
"From a young age I was doing deliveries with him and there would always be business talk at the table. I knew that I would have to do that too, so I handed in my notice three days after the birth of my second child.
"A few of my friends asked me if I was sure, but they didn't understand that it was an internal thing. If I got settled I mightn't leave, and then I would look back in 20 years time and say, 'Why didn't I?'
"Entrepreneurs are funny, they'll work 70 hours a week for themselves so that they don't have to work 40 for someone else. If I didn't try to become self-employed it would have been a regret."
In 2005 Nelligan and a friend, John McEnery, set up an office supplies business called the Cartridge Company. The move was one born of pragmatism rather than passion.
"The margins were quite attractive in the business, and there weren't a lot of people in  the area," Nelligan says.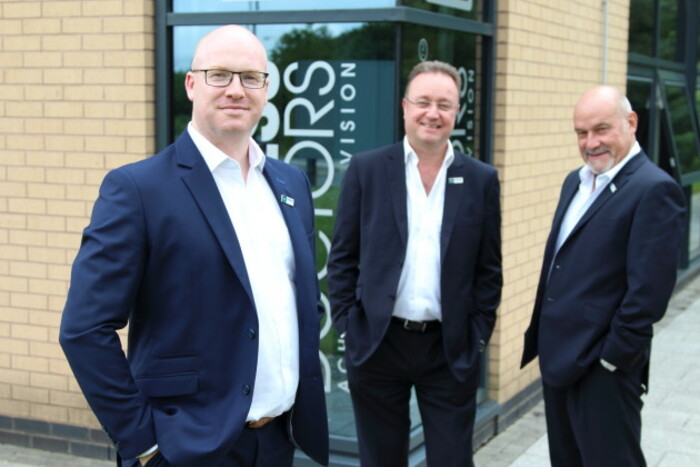 Source: Business Doctors
"I was all about pushing hard to get something from zero sales and brand awareness to something that could sustain people in a business."
Divergence
Things went well for a few years, however around the turn of the decade Nelligan and his partner had conflicting views on how the business should evolve.
"Office supplies got commoditised, and when that happens there's a race to the bottom on price," says Nelligan.
"We either had to invest hugely and try to compete with the big guys, or stay small and local. I wanted to try to have a national business, and it was there that our feelings diverged.
"At the end of the day, office supplies wasn't a calling, but it was a great way to start a business and get experience."
During his final years at the Cartridge Company, Nelligan had developed an interest in franchising. After getting a bit of money upon leaving the firm, he bought into the Zip Yard, a clothing alterations franchise.
"There were eight stores in the Republic and it had established itself when I got in. There was a huge advantage to joining a network, there wasn't that same loneliness that you can have starting a business."
Nelligan now oversees four Zip Yard outlets in four territories employing some 20 people.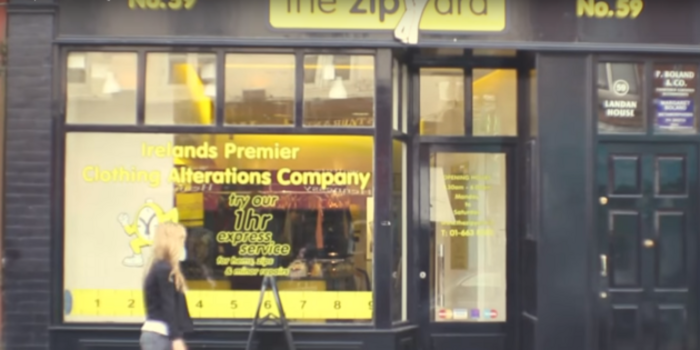 "I opened one Zip Yard and took over three others that weren't doing well and turned them around, so that was part of my role, fixing businesses that didn't work. It was rewarding personally and financially."
The role gave him a taste for working through problems in businesses, and Nelligan also wanted to take on the challenge of bringing a franchise to Ireland by himself.
This led him to take a look at Business Doctors, a consultancy service to help small and medium businesses work through their issues.
New franchise
Set up in England in 2004, the chain now has dozens of franchisees operating across the world, although the bulk are in the UK.
Business Doctors provides a range of different services to companies such as helping with planning in sales, strategy or managing workers.
Each franchise territory is manned by an individual 'doctor'. Those looking to join as franchisees in Ireland pay a one-off fee of €48,000 and give 10% of their ongoing sales to the head office.
"We build territories of between 8,000 and 12,000 SMEs, so we're looking at 16 territories in the Republic," Nelligan says.
"We don't want to over-saturate the market, and we like to give our new franchises complete attention for the first six months."
Source: Business Doctors
Nelligan is the only franchisee in the Republic at the moment. After acquiring the Irish master franchise in August 2016 he said that he would add three franchisees a year, however he says that there was an initial bedding-in process.
"For the first year and a half we had to test the model in Ireland and make sure that Irish companies and State bodies knew us. Now that we have that done we want to start rolling out more."
Nelligan says that the business doctors tend to give a broad range of advice: because doctors in one country can liaise with those in another, they can work with companies in a range of industries.
"We don't have areas that we concentrate in. When you boil down to it running a business is pretty much the same in many areas," he says.
"Whether you sell widgets or cars you must do a certain number of operations well to achieve success. It doesn't matter whether Apple sells iPhones or computers, the products are successful because of the way they do it."
[embed id="embed_2"]
Big and small
While Business Doctors franchisees don't target certain sectors, they do look to work with companies of a certain size: mostly small and medium business.
"Our sweet spot would be companies of 10-20 employees with €500,000 to €3 million turnover."
Most of the big corporate restructuring work is swallowed up by the 'Big 4′ consultancy firms, which include the likes of PwC and EY.
"We operate at a level that the Big 4 don't have any interest in. If we do our job well our clients will grow and become attractive to the Big 4," Nelligan says.
While he says that Business Doctors are cheaper than one of the major accounting firms or other big players in the corporate planning sector, he declines to reveal any of its prices – saying that costs range widely depending on the project.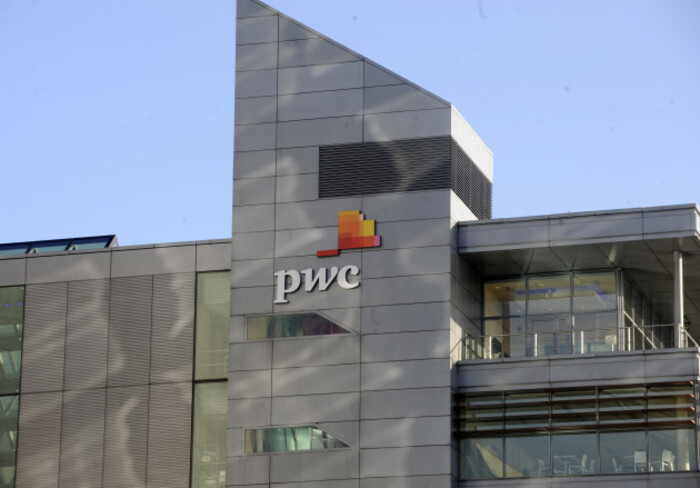 Source: Laura Hutton/RollingNews.ie
"Lots of our competition would be one-off business coaches. The difference between us and them is that there are 70 Business Doctors globally.
"You can get a group solution because of everyone's different backgrounds. Whereas if it's one individual you can be very good in some areas, but it's hard to be good in all areas.
"If Irish companies want to look at doing business in a different country, we have offices different countries and can help them source customers and suppliers."
Opportunities
Getting franchisees in the Republic on board is the immediate concern for Nelligan.
"We want to grow Business Doctors in Ireland. Now that we've put in the ground work we want to sign up franchisees, two or three a year," he says.
"I could see Dublin being developed, as well as Limerick, Cork and the Southeast. That's where the major SME activity is."
Nelligan says he's happy in his role at Business Doctors and seems to have come closer to finding his passion.
"I like helping businesses, looking at the ones that work and the ones that don't and helping them to overcome the deficiencies in their business. If the opportunity came to invest in a business that had a good future that would be of interest as well.
"I'm doing what I enjoy and I'll see what opportunities are presented to me."
This article is part of our weekly series examining the nuts and bolts of businesses. If you would like to see your company featured please email news@fora.ie.