Bus Éireann says it will continue Expressway services but jobs still at risk
The semi-state is facing insolvency within two years after a period of heavy losses.
BUS ÉIREANN HAS said it will continue to operate its Expressway inter-city services but will endeavour to make it "more competitive" in the face of massive financial losses.
It emerged earlier today that the bus firm has been advised by a consultancy firm that the closure of the commercial arm is necessary to stave off current challenges.
A confidential report prepared by firm Grant Thornton has suggested that the loss of the services would be a necessary evil in order to maintain the national bus carrier's viability.
Expressway is the commercial arm of the state-owned company, which has been experiencing diminishing returns in the face of competition from private operators across Ireland in recent years.
In a statement this evening, chief executive Ray Hernan said, "Expressway will continue to be a part of Bus Éireann and that the challenges to make it more competitive will only be resolved within the overall company structure."
He added that decisive actions need to be taken to reverse losses, reiterating that the company is facing insolvency in the next 18 months.
Briefing staff today, he confirmed that forecasted losses for 2016 are now estimated at €8 million. The company incurred losses of €5.6 million in 2015. His message to staff was: "Collectively we cannot allow this trend to continue."
Alarmed
National Bus and Rail Union (NBRU) general secretary Dermot O'Leary said he was "alarmed" by the report but added that the situation is not one that his union "can solve on our own".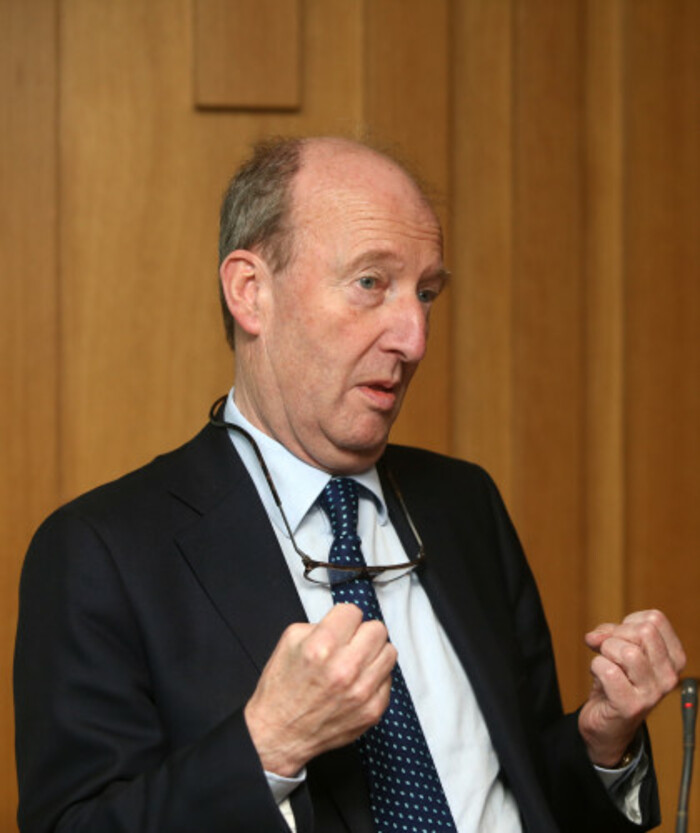 Source: Sam Boal/RollingNews.ie
"There are 516 jobs under threat here, and it would appear that the preferred option is to exit the inter-city market completely," he said.
A full closure of the Expressway service would lead to 22 routes being axed. There are concerns this would disproportionately affect rural Ireland as many of the stops aren't being provided by other, private operators.
O'Leary said that the concentration of services on motorway routes around the country "is going to drive down the whole network".
"If you were to draw a line from Letterkenny to Athlone and on to Tralee, the vast majority of the services on those routes are public, not commercial. If they're not run those communities will suffer," he said, while bemoaning the "hands off approach" to date of the Department of Transport.
Yesterday it was reported that Bus Éireann has just 18 months to avoid financial ruin, just one month after Transport Minister Shane Ross had suggested that the service could become insolvent within two years.
Note: This post has been updated from a previous version to include a statement from Bus Éireann.
Written by Cianan Brennan and Sinéad O'Carroll and posted on TheJournal.ie
read more on