One of Ireland's top animation studios is going on a major expansion drive
Brown Bag Films has opened its new Dublin studios and is recruiting lots of extra staff.
AWARD-WINNING DUBLIN ANIMATION house Brown Bag Films is going on a major recruitment drive after opening its new flagship studios.
The Irish company, which has won several Emmys as well as being nominated for two Oscars, was bought by the Toronto-based 9 Story Media Group in August for a projected sum of €40 million.
It currently employs 184 staff across its Dublin base, as well as a studio in Manchester and an office in Los Angeles.
The IDA-supported company plans to boost its team to 255 in Ireland, where today the studio officially opens its new 30,000 sq ft animation studio in Smithfield, by 2018.
The current open positions include a string of technical roles, including a "hair and fur" specialist. Its headcount in the UK and US operations is expected to hit more than 65 by the end of the year.
Brown Bag Films was founded in 1994 by Cathal Gaffney and Darragh O'Connell, who stayed on board with the company after the buyout.
It is most famously the studio behind popular kids' shows Doc McStuffins and the Octonauts, while it previously received Oscar nominations for Give Up Yer Aul Sins and Granny O'Grimm's. It is currently working on an adaptation of Richard Adams' Watership Down for BBC and Netflix.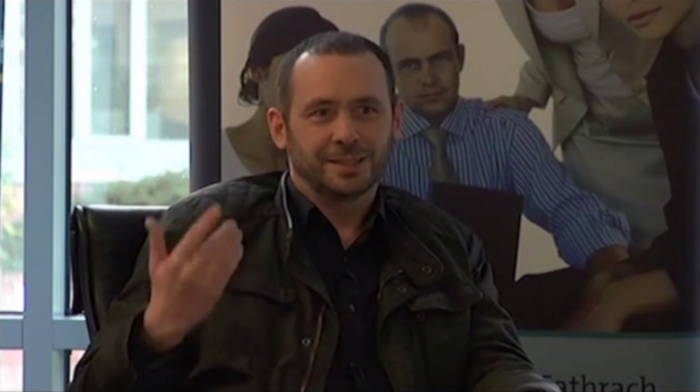 Smithfield roots
Gaffney, the managing director of Brown Bag Films and now chief operating officer at 9 Story Media, said the company had an eight-year history with Smithfield and was keen to maintain its roots in the area.
"Our new studio sets an incredibly high standard and is the perfect home for our outstanding creative and technical talent," he said.
The most recent accounts for the company show it delivered a profit of around €1.5 million in 2013, however it has since changed to an unlimited structure which means it no longer needs to reveal its financial details.
Brown Bag Studios was recently awarded €200,000 in state funding to develop another children's series, Gilbert and Allie, which is due to show on the European Disney Channel next year.
read more on