Plans to open a big new hotel and casino in Offaly have been scuppered
The new development would have been connected to the existing four-star Bridge Hotel.
A WELL-KNOWN HOTELIER'S proposal to open a new hotel and casino in Offaly have been dashed after the planning board upheld a decision to refuse permission for the development.
The existing four-star Bridge House Hotel in Tullamore previously applied for permission to build a five-storey development in the centre of the town.
The Bridge House is owned by Patrick Leneghan, a hotelier who previously held the lease on the landmark Kildare Street Hotel beside Trinity College.
The plan was to build a new five-storey, 86-bedroom hotel near the Bridge House. The two were to be linked by a bridge.
The new hotel development would also have included a restaurant and bars, a conference centre, a casino and three retail units.
The complex was set to be at Distillery Lane in the centre of Tullamore town and would have been one of the largest such developments in the midlands area. As many as 100 jobs were expected to be supported by the project.
The plan would have meant that two nearby protected structures, the Malt Kiln and the Malt house, would also be redeveloped.
However Offaly County Council refused permission for the new complex, saying that it would have a "profound negative impact on the streetscape of Tullamore".
The Bridge House appealed this decision to An Bord Pleanála, arguing that the council's decision could be a "massive opportunity lost" for the town.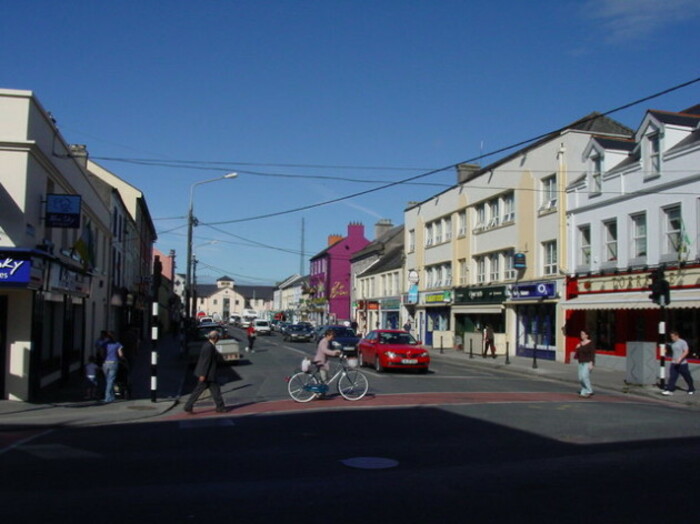 Source: Geograph.ie
Ruling
However, the planning board upheld the local authority's decision. In its ruling it said that the proposed development would be too big and too tall relative to the surrounding buildings, in particular the nearby protected structures.
"(It) would be out of character with the pattern of development in the vicinity and would constitute a visually discordant feature that would be detrimental to the architectural and character of this area," it said.
An Bord Pleanála also found that the hotel's proposal did not address potential issues with car parking and the likely impact on local traffic.
It also found that the development could lead to a heightened risk of flooding, either on the new facility itself or the nearby area.
Sign up to our newsletter to receive a regular digest of Fora's top articles delivered to your inbox.