Brian Cowen has joined the board of a European think tank funded by big business
Ex-Taoiseach John Bruton has also joined the board of the Institute of International and European Affairs.
FORMER TAOISIGH BRIAN Cowen and John Bruton have joined the board of an Irish think tank that is backed by some of the country's biggest companies.
The Institute of International and European Affairs (IIEA) is a non-profit policy research body based in Dublin that provides its members "with in-depth analysis of EU and international developments and their implications for Ireland and Europe".
The IIEA is funded primarily by its membership subscriptions. Its supporters include AIB, Bank of Ireland, building giant CRH, Denis O'Brien's Digicel, Google and Goldman Sachs. The think tank has income of more than €880,000.
Cowen's appointment to the IIEA board, first reported by the Sunday Business Post, took place in November.
His biography on the IIEA website states that he "played a key role as foreign minister in securing the expansion of the Union to include 10 new member states" during Ireland's EU Presidency in 2004.
It also highlights his role in the Northern Ireland peace process "and on international affairs at the UN when Ireland became a member of the Security Council".
Private sector roles
The appointment is the first significant public role he has taken up since his retirement from politics in 2011, when he resigned as Taoiseach facing pressure from opposition and the disastrous fallout from the recession and the bank bailout.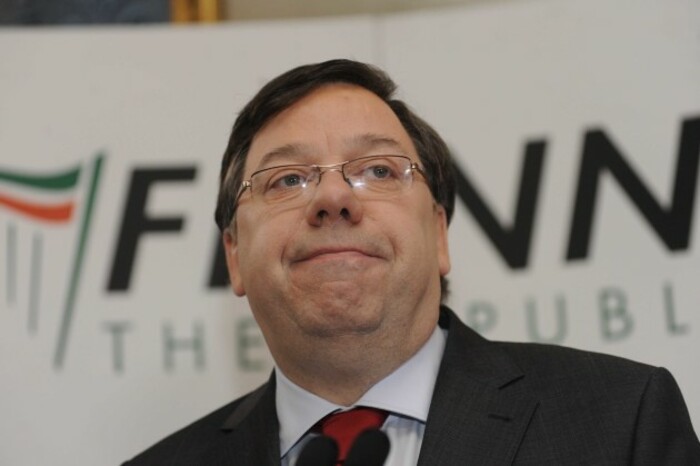 Cowen has had several roles with private sector companies since 2011. In 2015 he was appointed to the board of the privately owned Beacon Hospital as a non-executive director by its majority shareholder, Denis O'Brien, who still owns a 75% stake in the Sandyford facility.
The former Fianna Fáil leader was also appointed to the board of service station chain Topaz in 2014. At the time, the company was owned by Denis O'Brien. The billionaire sold Topaz in December 2015. Cowen resigned from the Topaz board shortly afterwards.
Cowen also set up a consultancy service, Cowen Consulting Ltd, based in his native Offaly, in 2013.
[embed id="embed_2"]
John Bruton
Former Fine Gael leader John Bruton has held several prominent diplomatic positions since leaving office in 2004. Perhaps most notably, he served as the ambassador of the European Union to the United States between 2004 and 2009.
He also served as the chairman of IFSC Ireland, a group formed to promote the International Financial Services Centre internationally.
Other directors appointed to the board of the IIEA in November 2016 include former RTÉ presenter and MEP Pat Cox and former secretary-general of the European Commission Catherine Day.
read more on