'Out of our control': How cross-border companies are trying to prepare for a no-deal Brexit
Some businesses close to the border have already changed their supply base in recent months.
WHEN TRUCKS CARRYING household waste travel from recycling company Enviro Grind's Donegal base to Dublin's Poolbeg incinerator, they pass through Northern Ireland.
If the UK crashes out of the EU next month without a deal, potential border controls would add at least an hour onto this journey, says founder Martin Eves. This could create a cost the company can't pass on to its customers because it would make the business less competitive.
"That's going to be very worrying. It may be the case that we have to go around the border, but it doesn't make sense to drive west to Sligo and then come back east again," Eves says.
With the government warning this week that border checks could become a reality if there is a no-deal Brexit, Martin Eves is not alone in worrying about what the near-future holds.
Recent research commissioned by cross-border body InterTradeIreland found that the majority of businesses on the north-south boundary are unprepared for a so-called hard Brexit. 
In the survey of more than 760 businesses, over half said they were not prepared for such a scenario.
According to several cross-border companies, the main challenges they are likely to face are around potential customs delays, fluctuations in currency, supply chain issues, trade tariffs, regulatory changes and restricted access to the UK market.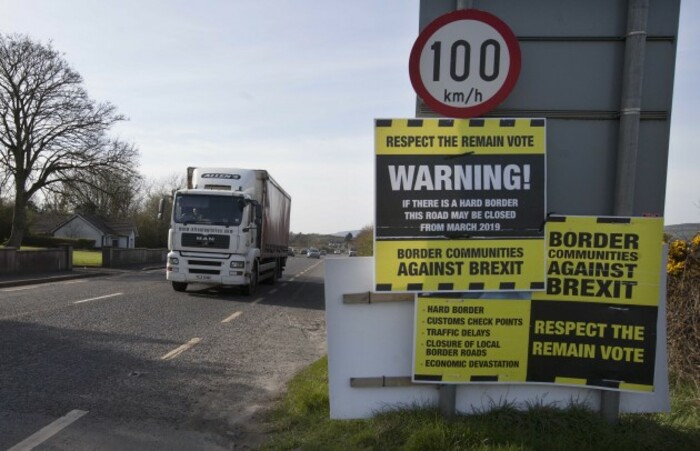 Source: Eamonn Farrell
Less competitive, more delays
While logistics-hampering border checks may be avoided, a challenge that has already hit Enviro Grind's trade is the fluctuating value of sterling. This has reduced the value of its Northern Irish contracts, Eves says.
"It's down by a considerable amount in the last while and there's nothing we can do to correct that. We just have to grin and bear it," he says.
Eves is currently focused on finding alternative business, in the Republic and elsewhere "so we're not just waiting for Armageddon to come".
But there are complications: the company's compost facility – which processes organic waste like food and garden trimmings into horticultural compost – is at full capacity, so it can't take on new customers right now. 
"We can't put more business in our back pocket and say, 'We'll switch that on when (Brexit) happens.' Some of this stuff is under contract and it's only doable in certain periods in a calendar year or over multiple years. There's nothing we can do about that," he says. 
'Big concern'
In Monaghan, Mike Treanor, the founder of bespoke lighting firm Mullan Lighting, shares some of Eves's concerns.
His company, which recently designed the chandeliers for Dublin venue Cafe en Seine, specialises in hotel and restaurant fittings. For the hospitality industry – which stands to lose up to 10,000 jobs in the Republic in the event of a no-deal Brexit – timing is everything.
"A big concern is that if there is some sort of customs checks, anything that would slow down delivery between ourselves and our UK-based customers would have a very negative effect on our business," Treanor says.
The company designs and manufactures on-the-shelf products as well as custom, made-to-order lighting. 
Right now, it uses a premises in Northern Ireland for a small part of its manufacturing. In the event of customs checks, this facility could be used to store ready-made items to fulfil orders from customers north of the border. But there's little the business can do to protect its made-to-order trade.
"There's no way around that really. It would would have a dramatic effect on that end of the business."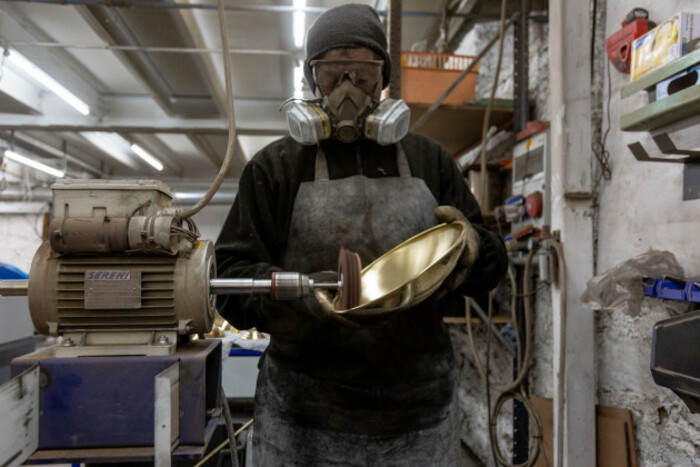 Source: Mullan Lighting.
Another possible solution to overcoming potential delays is beginning production in Northern Ireland and setting up as a separate entity. But this, he says, is a "very, very big step" which would take a long time and may not ever come to pass.
The business is also looking beyond Britain and into mainland Europe for new markets to offset any potential EU-UK trade tariffs, and it has started sourcing materials from Germany and Italy to head-off possible delays from suppliers.
"With tariffs, it's completely out of our control. If it makes us less competitive in the UK, there's very little we can do about it," Treanor  says.
Louth-based food-pouch maker Foxpak Flexibles began preparing for Brexit nearly two years ago. 
"Over the past 18 months we have deliberately been changing our supply base to come from outside the UK," says chief executive Paul Young. 
The company has taken several steps, including putting aside additional funding to allow for extra costs brought on by a no-deal Brexit, registering the company in the UK and making contingency plans for keeping stock in Northern Ireland with one of its clients. 
It's also running a number of 'Brexit days' this month – essentially dry runs for issues around shipping and documentation in the event of the UK crashing out of the EU without a deal.
"I wouldn't say we're not prepared for it, but what would be particularly challenging is that we use the UK as a land bridge for products going into Europe. The likely delays at ports, Holyhead (in Wales) or the south of England – they're out of our control but they are a concern," Young says.
Get our Daily Briefing with the morning's most important headlines for innovative Irish businesses.