5 inspiring stories of Irish business founders who came back from the brink
Entrepreneurs talk about home repossessions and breaking down crying in the gym.
OVER THE COURSE of this year, Fora has published numerous stories from entrepreneurs that highlight the often-brutal realities of running a business.
The founders of firms selling everything from hamburgers to apps have shared their mistakes, lessons learned and the obstacles they overcame in their business journeys.
Here are some of the most powerful examples from the past 12 months of entrepreneurs who bounced back from adversity, in their own words: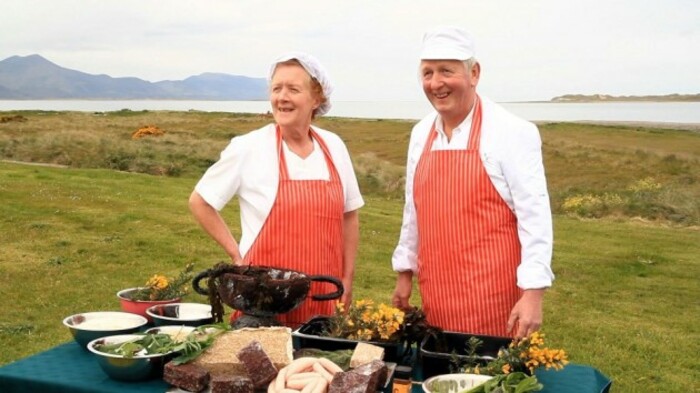 Source: Sásta Sauages
John Paul O'Connor, owner of Sásta Sausages
The recession hit a lot of people hard. In John Paul O'Connor's case, he lost his house three weeks before Christmas when his company went bust. He struggled to find a job, so he decided to make a job for himself by setting up a new business.
"Unfortunately disaster struck and some of the big companies I was subcontracting for didn't pay up. One company in particular – I knew the head of it for 35 years, worked with him and travelled abroad with him. I thought everything was secure and got caught for €500,000.

"Maybe I was too trusting when I should have been more ruthless. Sometimes if I was owed €150,000, I would only draw €50,000, but then companies started going bust and I got caught.

"My construction company lasted until 2009 and after that I couldn't even get a job. I applied for a few, but I was 59 years of age then and found when I went for interviews they wouldn't give me a look in.

"On the drive to a job interview in Galway, I realised I needed to have a change in direction and think of something else. I thought, I need to get into the IT business or food, although I knew nothing about both."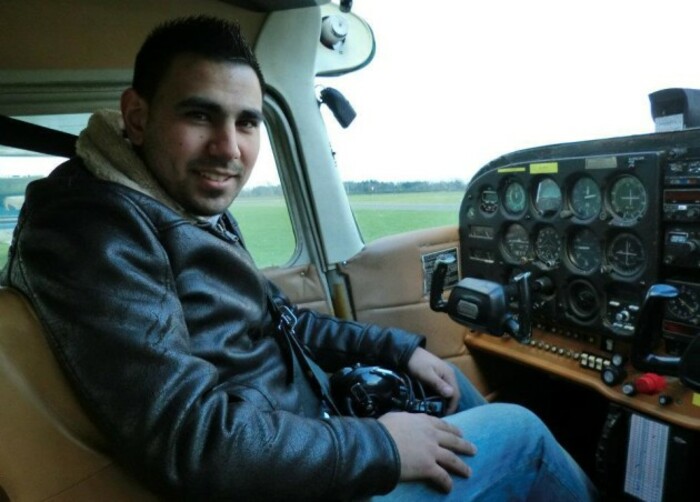 Source: MediMee
Bernard Nolan, founder of MediMee 
Last year Bernard Nolan established his medtech startup MediMee, but his venture into the startup world came about by accident. One health scare changed his well-laid plans and meant he had to abandon his dream career in the aviation industry.
"Everything was on track, the pilot training was looking good and I was progressing through it. That was until 2012, when unfortunately my whole life and everything I knew changed because I was diagnosed with a medical condition related to my kidneys.

"I had to come to terms with the fact it wouldn't have been right for me to invest any more money into training in case no airline would hire me. That was actually a valuable business lesson for me. I learned you need to know when to cut your losses sometimes even when your heart is still in it.

"But it's also a tough lesson to take on board when you're as passionate as I am about flying. It took me an awful long time to come to terms with the fact I would have to abandon my dreams to become a pilot."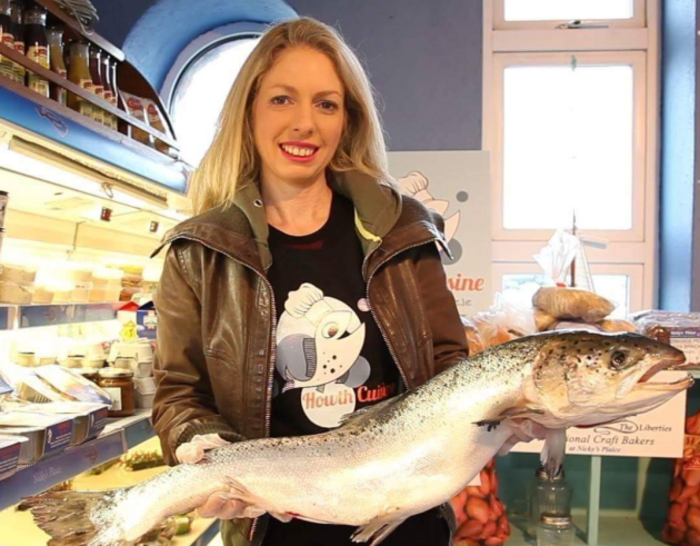 Source: Howth Cuisine
Nicole Dunne, owner of Howth Cuisine
When the recession struck, Nicole Dunne's gastropubs were among the victims. She was forced to shut down the kitchens, leaving her with €30,000 in debt. But she was determined to pay back what she owed through her ready-made seafood business Howth Cuisine.
"I'm quite proud I was able to pay back everyone. There were a huge amount of restaurant players that went bust and a lot of suppliers said, 'You're the only one who paid us back.' Now I might have only been paying them €50 or €100 a week, but it was something.

"There was this one butcher I owed money to, and I said to him, 'I know I still owe you €250, but is there any way I can pay you back after Christmas.' It was my first Christmas with my two children and I wanted to get them something small and have the Christmas spirit in the house.

"The accounts manager said, 'Can you give me something?' So I gave her €50 and then I received a card from the owner of the business saying, 'Happy Christmas, keep the final €200. Thank you for making the effort to pay us back.'"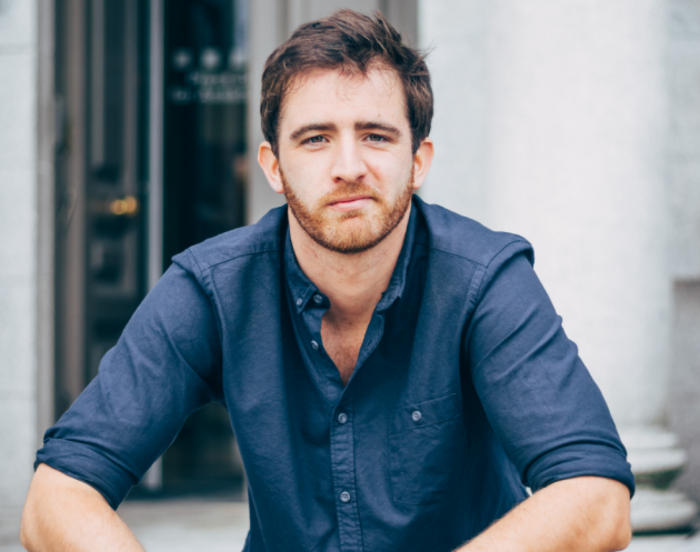 Source: Feed
Shane Ryan, founder of Feed
Many people who start a business on their own often say they feel extremely isolated at times. This was a lesson startup founder Shane Ryan learned the hard way.
"Some days two or three orders would come in, and at other times there were no orders. It was heartbreaking just sitting there waiting for nothing to come through. I had no person to share the low points with and bounce ideas off.

"The lack of success really took its toll on me. It's very easy on social media to look successful when you're sharing newspaper articles – and I was all smiles. But inside I was a bloody mess.

"It all came to a head in April 2016. I'll never forget it. I dragged myself to the gym one afternoon and I was working out alone in the studio when I just erupted into uncontrollable tears. I was taken aback because I couldn't stop, and I didn't even know why I was crying.

"I knew at that point I needed to get some help. I was really embarrassed and felt like a massive failure. I had very publicly launched a business, and I didn't want to face anyone."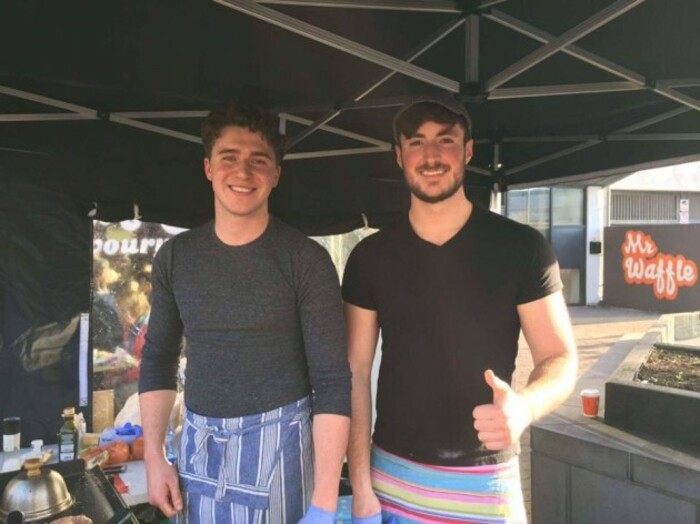 Source: Handsome Burger
Rory McCormack, co-owner of Handsome Burger
Businesses sometimes enjoy a honeymoon period, as Rory McCormack learned when setting up Handsome Burger. But after the high of massive queues for his burgers at one festival, business took a turn for the worse.
"After the high of our first event, we went out to a Halloween party a few weeks later. Up until then we were doing runs in my Ford Focus to get the equipment and products around, but I rented a van for this to bring all the stuff to a small village in Galway.

"They told us to bring out food for 250 people – in the end we sold one burger. There were about 15 people there, and all but one of them had eaten dinner. We were nowhere close to breaking even and had to prepare for an event the next day, but we decided to wait until the local pub closed.

"We stayed there until 4am and still no one came, so we packed our bags and went home. Then, just as I was pulling into my driveway, I crashed the rental van into the wall."
Sign up to our newsletter to receive a regular digest of Fora's top articles delivered to your inbox.