Here are some key dates for your Brexit calendar
Keep an eraser handy – some pundits already think Boris Johnson won't pull it off till 2020.
ALL EYES ARE on Boris Johnson today as he enters 10 Downing Street, with some pundits already predicting another Brexit delay into early 2020.
The UK's new prime minister will take over from Theresa May having won 66% of the Conservative Party vote yesterday. He is expected to start forming his cabinet this afternoon.
Analysts at Davy stockbrokers said in a briefing note that "markets had little reaction to the news", but reminded investors that Johnson now has just 99 days to deliver Brexit.
"As prime minister of a minority government, this will not be without its challenges," the pundits said.
The British parliament breaks for a five-week summer recess after tomorrow. Davy said that when normal business resumes in September, Johnson will likely have concluded early negotiations with EU leaders which should "set the tone for the next 58 days".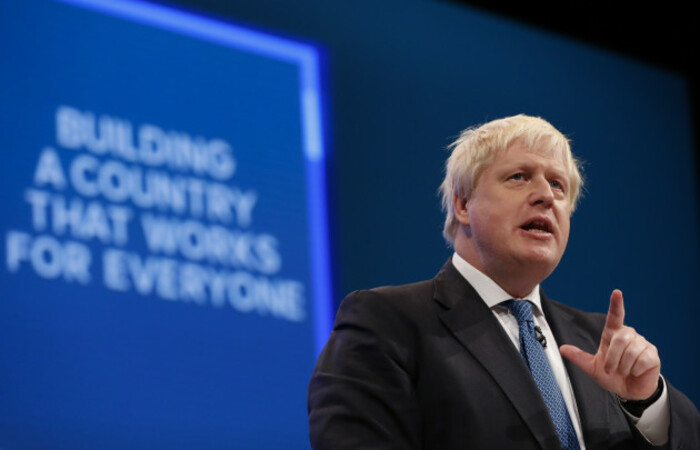 Source: Han Yan/Xinhua News Agency/PA Images
Though the sterling remained steady against the euro this morning, Investec analysts told investors that "uncertainty is likely to pervade through markets".
Looking into its crystal ball, the specialist banking group said that it expects an EU-UK exit deal will emerge based on Theresa May's repeatedly rejected agreement, "perhaps with changes to the backstop" that aims to avoid a hard border between the Republic and Northern Ireland and could see the North stay aligned to some EU rules.
"(Johnson) will undoubtedly face common constraints to Mrs May, especially with the parliamentary numbers," Investec analysts said.
"We expect the new PM will initially have some political capital to push this through parliament, perhaps with a delay into the early months of next year."
Here are some key dates for your Brexit calendar:
24 July: Boris Johnson officially takes over as prime minister from Theresa May and starts appointing members of his cabinet
25 July: Last day of the UK parliament before summer recess. (Surely Boris isn't thinking of taking a pre-Brexit holiday?)
3 September: Return of parliament. At this point, Johnson is likely to have concluded preliminary discussions with EU leaders
29 September: Conservative Party conference. This will be a key moment in Johnson's premiership as he sets out Brexit's endgame
17-18 October: The last scheduled EU summit before Brexit will likely be hijacked by the issue. It may also be when the UK asks for an extension
31 October: Britain leaves the EU… provided there isn't another delay
Get our Daily Briefing with the morning's most important headlines for innovative Irish businesses.