After a 'turbulent' year of plant closures, Bord na Móna posted a multimillion-euro loss
The semi-state group made some "difficult decisions" to close a number of operations.
BORD NA MÓNA posted a significant loss last year after turnover declined during a "turbulent" period filled with "challenges and difficult decisions".
According to its annual report, the semi-state group registered a loss of €6.1 million, while its turnover dropped by €10.9 million to €395.3 million during the year that ended 28 March 2018.
Over the past several years, profits at Bord na Móna have been slipping. Last year, the firm reported a profit of €24.7 million, while in 2015 it took in €69.6 million.
In a statement attached to the annual report, chairman Geoffrey Meagher said the latest set of results reflect a year of "difficult decisions taken by the board".
"Several decisions were taken during (the year) in order to restructure the business to ensure it is in the best position in the current market conditions," he said.
"Our focus will now be on the iconic Bord na Móna peat briquette, where the company has a strong position."
Tom Donnellan, who was appointed as managing director of Bord na Móna in April, agreed that it has been a troublesome year for the group.
"We need to maintain stability. We've had a turbulent year with challenges and difficult decisions and more on the horizon. We need to be agile, resilient and competitive to overcome these and succeed."
Meagher added that the firm is in the middle of its long-term move out of fossil fuels.
This involved the closure of its coal business and consolidation of the briquette business into one plant at Derrinlough, which resulted in the closure of the Littleton plant in Tipperary.
The report stated that demand for briquettes did not justify the maintenance of two production facilities. The closure of the Tipperary plant resulted in the loss of 125 jobs.
"The solid-fuel market continued to be challenged by low home heating oil prices, carbon tax and grey-market trading – which has adversely affected solid fuel sales volumes," Meagher added.
"Given these significant challenges, the business has made a number of tough decisions that will rightsize the organisation and enable us to participate in this market into the future."
It was also noted that dealing with "onerous contractual and legal commitments" associated with its 2016 acquisition of White Moss and Coal also impacted profits.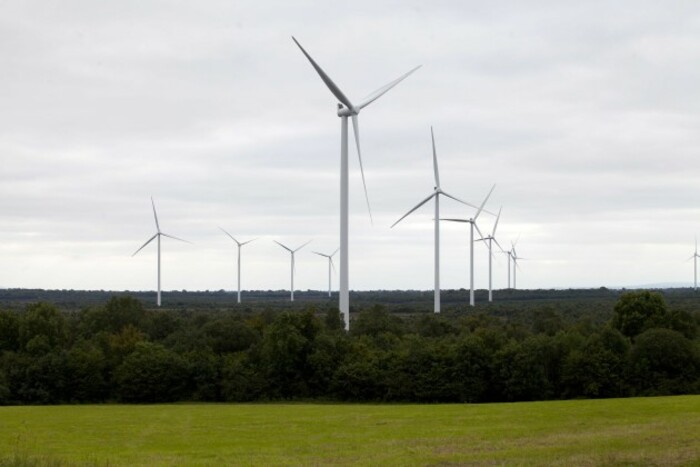 Source: Eamonn Farrell
Renewables
Despite the troubled year, Meagher said the company has also experienced "significant successes".
He said Bord na Móna – together with its joint venture partner ESB – has reached financial close on the €180 million Oweninny wind farm project in Mayo.
"(It was) a site formerly used for peat harvesting – where we had built Ireland's first commercial wind farm in 1992.
"This project demonstrates how we, in Bord na Móna, can use our land bank of over 200,000 acres to support national policy, by investing in new forms of renewable energy which are secure and sustainable."
Bord na Móna has plans to migrate away from peat harvesting by 2030 and use its peatlands for the production of renewables, such as biomass or wind.
As it began to turn away from peat, the organisation set aside millions of euro ahead of closing numerous power stations in Ireland. According to the annual report, some 70% of Bord na Móna's profits are projected to be from sources other than peat by 2021.
The average number of staff employed by the group was down from 1,998 to 1,980. A large portion of these staff are based in the midlands.
Sign up to our newsletter to receive a regular digest of Fora's top articles delivered to your inbox.