Dublin telecoms firm Blueface has merged with a US rival in a 'game-changing' deal
The Irish company has been backed by Guinness heir Lord Edward Iveagh.
IRISH-BASED COMPANY Blueface has merged with US rival Star2Star to create a global communications business employing over 500 people.
In a joint statement released this morning, the firms said that the new, combined entity will be called 'StarBlue'.
However, the operating companies will retain their existing trading names in their respective markets, Star2Star in the United States and Blueface in Europe, the Middle East and Africa.
Florida will remain the North American headquarters for the business while Dublin will stay as the EMEA headquarters for Blueface.
Star2Star CEO Norman Worthington becomes executive chairman of Star2Star and Blueface boss Alan Foy will take up the role of CEO of Star2Star and group CEO of StarBlue.
Blueface builds cloud-based phone systems for businesses in order to link landline and mobile communications into single networks. It converts traditional landline voice services into digital signals which are sent over a broadband connection.
This allows customers to receive fixed-line calls on their mobile phones and make low-cost international calls.
The firm was founded in Dublin in 2004. Foy, a former executive at NCB Group, now Investec, took over as CEO in 2009.
He then led a management buyout of the business in 2011. Guinness heir Lord Edward Iveagh backed the management takeover of the firm. Blueface now employs about 50 people in Ireland.
Founded in 2006 in Florida, Star2Star focuses on unifying customers' voice, video, fax and instant messaging into a single, easy-to-use internet communications system.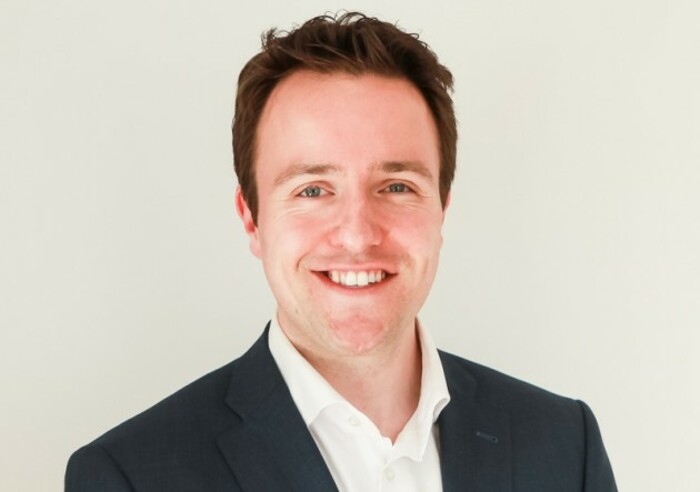 Source: Dee Organ
'Game-changing'
In March, Blueface received a €10 million investment from the BDO Development Capital Fund to support its international expansion.
Following the merger between Blueface and Star2Star, the BDO fund has exited the Irish business.
Alan Foy said that the merger between Blueface and Star2Star "represents a game-changing event in the unified communications as a service landscape".
"For now, it is very much business as usual and there will be no change in branding," he said.
"In the not too distant future, we shall bring further enhanced offerings across a full spectrum of products to our partners and customers."
Sign up to our newsletter to receive a regular digest of Fora's top articles delivered to your inbox.