Irish retailers are going big on Black Friday, but is it worth the hype?
Last year Longford was the first town to go all out for the sales frenzy, however this year it's not alone.
FOR YEARS, BLACK Friday has been a phenomenon across the Atlantic – and slowly the flash sale day has been creeping into the Irish market.
The event, which traditionally follows Thanksgiving Day in the US, was worth over €100 million in sales last year, according to Retail Excellence Ireland (REI).
And the potential power of Black Friday hasn't gone unnoticed among Irish businesses, with many large and small retailers now trying to get a slice of the action.
In Longford, the town has taken a collective approach to turn the day into a spectacle – and draw more shoppers onto the sometimes-overlooked high street.
The Longford Chamber of Commerce has rallied over 100 businesses this year to take part in a day of sales, when most shops will also stay open late.
"It was born out of the retailers wanting a Christmas shopping campaign but also to kickstart the festive season," the group's chief executive, Lisa Brady, said.
"Traditionally when I was a child, 8 December was the big shopping day for Christmas. It was the start of the festive season and hopefully Black Friday will turn into what that used to be in regional towns, where people met their neighbours in town during the day and enjoyed deals in restaurants and retail shops."
Source: Longford Chamber of Commerce
Black Friday effect
Last year, 76 shops took part in Longford's Black Friday push, with much of the marketing for the event being done on a dedicated Facebook page.
"We learned that social media is a massively powerful marketing tool and that for retail, if they didn't have a profile in the town before, now they really got people through the door.
"The people that benefited most were those who promoted services that people may not have known about and also new brands or products that people may not have known they had in stock."
The whole event "created an atmosphere around town", according to Brady, and this year it is being even more heavily marketed with roadside signs, radio and print ads.
"It was the busiest day in Longford in over 10 years. Some businesses came back and said compared to a busy Friday in December, they were up 600% in sales."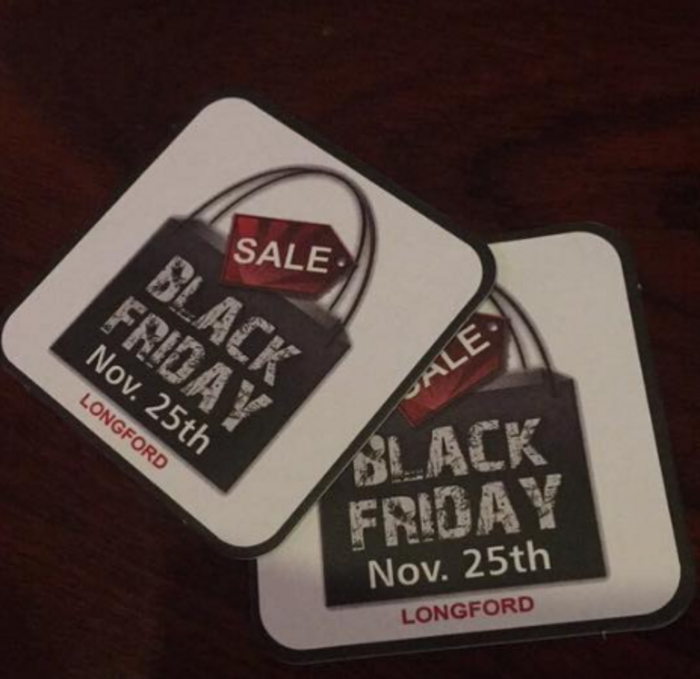 Source: Longford Chamber of Commerce
Replicating the hype
However, despite Longford's success with the Black Friday, only one other town – nearby Carrick-on-Shannon in Leitrim – has contacted the organisers about replicating the model.
Collette Brennan, the branch manager of the Carrick-on-Shannon Credit Union, said the town is typically viewed as a tourist destination, popular with hen and stag parties but overlooked for neighbouring Enniskillen for shopping trips.
"We are aware local businesses in our area are finding it tough to survive on Black Friday, having to compete with trade online, and also people heading up the North to do their shopping since it is much cheaper," she said.
"We asked ourselves what we could do to help small businesses and take initiative akin to what Longford have done and work with the chamber of commerce here in Carrick-on-Shannon."
Representative bodies, like REI, are actively encouraging small businesses to think outside the box with Black Friday promotions as competing with major retailers on price alone often isn't feasible.
The organisation's head of communications, Lynn Drumgoole, said Black Friday isn't a fad and SME owners need to think how they can use it as a marketing tool.
"We are encouraging Irish retailers to do things a little bit different, like run a community event so it brings people into a town to encourage engagement with their local stores.
"For towns to get involved, that is really important. They need to bring people into them because otherwise they will go out of town to big shopping centres or online."
Three weeks of deals
REI has predicted that this year the Black Friday sales season will go on even longer but a dramatically weaker pound was also likely to act as a headwind for retailers.
"There is the potential for businesses to take a hit this year and that chance has increased when we look at the impact of Brexit on shopping, which has already been seen with cross-border and online shopping increased," Drumgoole said.
"It is hard to determine if people are holding out for Black Friday or whether their spend has gone elsewhere already, and that is a concern for the retail business going into the Christmas season."
The Black Friday phenomenon can also have a deceptive effect on overall Christmas spending, merely displacing shopping that would otherwise have been done in December.
Research conducted by REI at the start of this year showed that consumer Christmas spending was more spread out last year, which meant there were quieter periods in October and December for retailers as people held out for the late-November deals.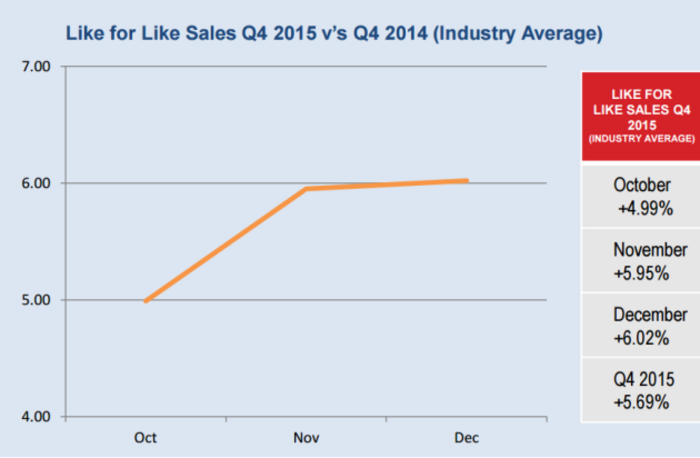 Source: Irish Retail Industry Productivity Review Q4 2015
However, larger retailers that enjoy the advantages that international scale brings may be spared the negative effects of border-hopping shoppers.
Online marketplace Littlewoods Ireland is predicting a rise in Black Friday spending, running specials for seven days before the event – and another 12 days afterwards.
Marketing manager Rossa Butler said Black Friday itself is expected to be one of the biggest trading days of the year for the company.
Since the company started doing deals two years ago, revenues during the event have more than tripled – and at peak trading time, Littlewoods was selling one item per second on the website.
"From our point of view, it is also a fantastic opportunity to recruit new customers that may or may not have shopped with us before on a bigger scale," he said.
"It definitely helps stimulate trade for the rest of the Christmas season, because once you get people shopping with your brand, if your brand is something they enjoy, they will tend to shop with you again."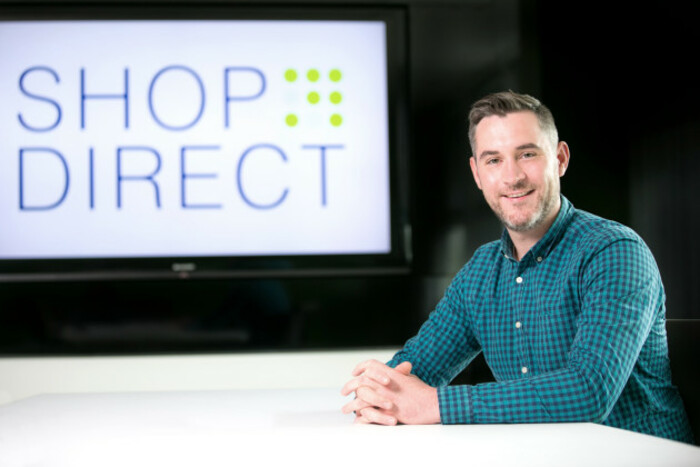 Source: Littlewoods Ireland
Back in Longford, Brady said the feedback from businesses on Black Friday was that there weren't any major negative effects when it came to customers' Christmas spending.
"What they said was that the big emphasis on Black Friday started the season earlier and they were really happy about that," she said.
"The campaign brought a lot of people into town. I think people started to realise they could buy big brands that they may travelled elsewhere to buy – they now realise they can buy them in Longford."
read more on