How small online retailers can beat Amazon on Black Friday
Irish sellers should try to win the war on service – and play the 'shop local' card.
IT SEEMS LIKE a David-versus-Goliath situation – but Irish digital merchants can take on giants like Amazon this sales period by beating them on service, not on price.
So says Alan Coleman, head of digital marketing firm Wolfgang Digital, who warned that if online merchants lose customers to the shopping behemoth today, Black Friday, it could eat into their customer base during the Christmas period and "really hammer them in 2017″ because of changes in how Google displays ads.
Black Friday has become a lucrative sales period in the retail calendar and was worth over €100 million in sales in Ireland last year, according to Retail Excellence Ireland.
But a recent report by Amárach for Virgin Media found that Irish retailers are losing roughly €4.5 billion throughout the year in online sales to companies abroad – and stand to lose a fair sum in today's sales blitz.
Coleman told Fora that online shoppers tend to be more loyal to merchants that they recognise and trust, but indigenous firms can turn around their fortunes through focused marketing campaigns.
For example, Irish retailers can capture data from customers who visit their online store today and use it to target them with special offers during the after-Christmas sales.
"There are always opportunities for nimble marketers to out-innovate the competition," he said.
For example, a retailer can build a database of its most loyal shoppers by using email addresses and other information submitted by users through previous transactions and site visits.
That list of customers can then be used to create a 'customer match campaign' on Google whereby a retailer can tell the search engine to show a specific ad when any of those customers search for 'Amazon.co.uk' or other such keywords.
"They're not targeting all the people in Ireland who search for Amazon, only customers who have bought from (their own site) before," Coleman said. "They can meet that person with a specific ad and try to defend their business."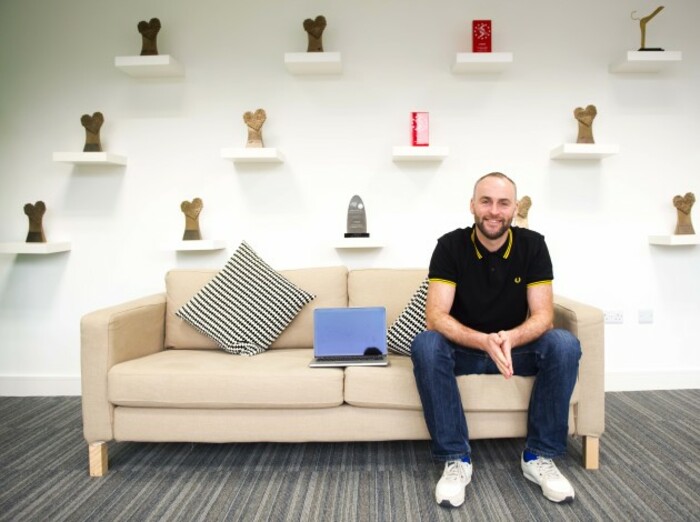 Source: Dave Keegan/Wolfgang Digital
Coleman said that "if retailers can't win on price, maybe they can win on delivery", especially as shoppers rush to buy gifts in time for 25 December.
"If Amazon is a couple of days longer on the delivery, there's a real danger that customers can end up with empty Christmas stockings," he said, stressing that smaller firms should focus ads on their more generous delivery times or customer-friendly refund policy.
Shop local
Coleman also suggested that merchants should play the 'buy Irish' card as much as possible.
"The money spent in Ireland goes back into communities through taxes, wages," he said. "If you're spending money with multinational companies, it's going somewhere else."
He also said encouraged retailers to use the recently launched 'Google Shopping' product that was quietly rolled out in Ireland a few months ago.
"It's Google pay-per-click advertising," he said. "If someone searches for an iPad, they're shown an image, price and other retailer information like reviews. It's great for advertisers because the clicks are cheaper than normal and conversion rates are higher."
He said shoppers who click on "these image-rich ads are more likely to purchase". The downside, however, is that Google Shopping is not the most user-friendly platform.
Coleman explained that retailers have to create a spreadsheet of all their products with images, prices, descriptions and other data, upload that file to a 'Google Merchant Centre' account and link it to a Google AdWords account before they can start experimenting with the ads.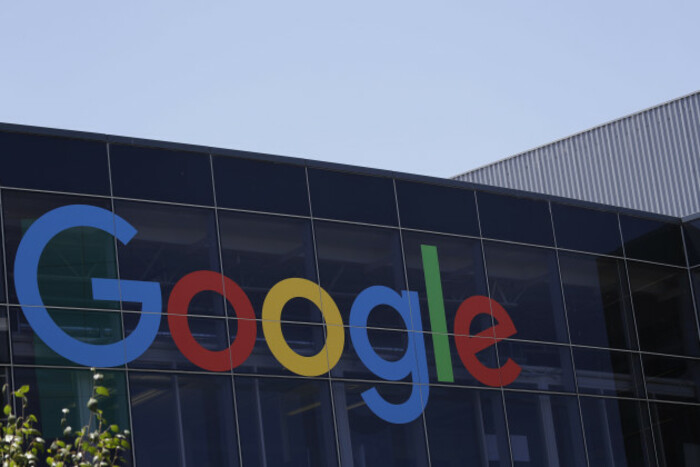 Source: Marcio Jose Sanchez/AP/Press Association Images
SMEs lose out
According to IEDR, the company that manages Ireland's dot-ie web domain, the vast majority of Irish SMEs stand to lose out this Black Friday anyway because they don't have the capacity to process online payments.
A study of 500 small- and medium-sized businesses found that just under a third can take sales orders online while just over a quarter have the ability to process payments online.
That said, the majority of those surveyed – over 80% – said their website was important for driving future sales.
"It is alarming that in 2016, only one third of SMEs can sell or take payments online," IEDR chief executive David Curtin said.
"The failure to properly tap into the growing €9 billion online market may have long-term consequences for Ireland's economy, particularly for rural communities given their significant dependence on SMEs."
IEDR's 'Digital Health Index' found that one in five SMEs have no online presence at all. The main reasons for being off the digital grid were financial constraints and a lack of time.
"This is a shame," Curtin said. "These problems can be easily addressed. There are plenty of inexpensive, easy-to-use tools that put together websites with basic e-commerce functionality in a few hours or less.
"However, there are infrastructural deficiencies and business support issues that can only be properly fixed through collaboration between industry and government, particularly broadband availability."
read more on