'We can't just sit on our laurels': Ahead of Black Friday, the Irish retail industry is fighting back
In an evolving market, companies are turning to a bricks-and-clicks approach.
IF YOU CAN'T beat them join them – that's the message from one Donegal-based retailer that will be rolling out Black Friday promotions again this year.
Traditionally a popular event in the US held the day after the Thanksgiving holiday, Black Friday has gathered momentum globally over the last eight years. For retailers, it marks the beginning of the season to make hay, but with fierce competition online, the market is as tough as ever. 
McElhinney's department store in Balyboffey has been offering Black Friday discounts every year for the past four years, owner Martin McElhinney told Fora over the phone on Wednesday morning.
Rather than just hoping to get punters in the door, McElhinney's is going for a 'bricks-and-clicks' approach. Over next weekend, he expects the online store to rake in far more sales compared to the business the 100,000 sq ft department store will do.
For McElhinney, it would be foolish not to vie for the customer who's looking to spend money over the weekend.
"The customer has money in his pockets and he wants to spend and if you are a retailer you have to get involved," he said.
In previous years, other Irish stores have tried to keep apace with the discount day too, JP Kennedy, commercial director at Retail Excellence, told Fora.
Larger Irish electrical and homeware stores run promotions on big-ticket items too, and farewell. For smaller businesses, however, it can be more of a problem as they often don't have the margins to compete.
"For the smaller to medium-sized players outside of the computer and electronic space, Black Friday can be more of a help than a hindrance for them," Kennedy said.
The weekend of promotions has changed spending patterns on the run-up to Christmas, with complaints that bricks-and-mortar shops are losing out.
In an evolving market, Irish stores are innovating to fight back for some of those lost sales that before the days of online shopping were easier wins.
An evolving industry
Irish consumers are set to dish out a lot of coin next weekend and plenty of that will be online. Recent Central Bank of Ireland data showed our fondness for online shopping has increased by 25% in the last year equaling a total spend of €1.9 billion.  
Thomas Burke, director of Ibec group Retail Ireland, pointed out that a lot of what's spent online leaves the country. He referred to previous Retail Ireland figures that show 70% of all digital purchases on the run-up to Christmas 2017 were made on websites based outside Ireland. 
Burke is optimistic that Ireland can wrestle back some of these sales that have traditionally gone outside the country, however, saying that in the last 12 months he has noticed a change. 
"The Irish market is increasingly gathering some of the spend that would have gone out of the country through online retail," Burke said.
Irish retailers have rolled out strong digital strategies and blurred the line between online stores and the traditional high street presence, he said.
"By doing that (dual strategy), retailers are ensuring a virtuous circle for the consumer that can go between the various shopping channels."
Burke raised the point online retailers alone cannot deliver the full experience that the traditional shops can.
"They don't have that physical bricks-and-mortar presence, where the consumers can just walk off the street and buy," he said.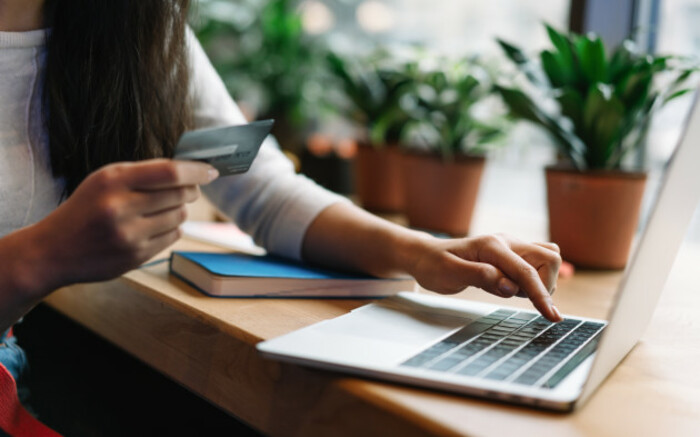 Source: Shutterstock/Oleksii Didok
Need for innovation
For Marian O'Gorman, chief executive of the Kilkenny Group, Irish retailers can't just sit back and allow international merchants to win sales.
"We always have to be innovating and trying something new. We can't just sit on our laurels and say Black Friday does a lot of harm to Irish businesses. We need to combat that," she said.
That's why she's launched a programme this year called Green Friday, asking every adult in the country that intends to buy on Black Friday to put €20 extra into Irish products. O'Gorman said it would put millions into the economy and generate jobs in local areas. 
She sees the industry moving towards more in-store experiences, which give more offerings to customers under the one roof, like the option to get a coffee or go to a nail bar. 
"Customers are looking for a friendly and knowledgeable staff, for a cup of coffee and to chat with their friends. It's important if the gift can be wrapped for them," she said.
She referred to the company's flagship store on Nassau Street in Dublin, which offers Irish made products and has a coffee shop on the top floor. 
Source: Gerard McCarthy 087 8537228
O'Gorman suggested that a focus on improved customer service may explain why there has been an increase in Christmas job vacancies this year.
Figures supplied by job site Indeed to Fora showed a 3% increase in the number of Christmas roles listed in October 2019, compared to the previous year and a 20% jump when this year is compared to 2017.
Other Irish stores are upping their game when it comes to in-store experiences too.
Arnotts, for example, has been creative with in-store actors playing the roles of doctors in its toy area, mending children's sick toys this year.
Bricks and mortar isn't going anywhere anytime soon, according to Michael Dawson, the chief executive of gift card company One4All.
The company may have decided to launch the card in digital form this week to make it easier for customers to access it through their smartphone, but Dawson told Fora that people are spending his gift card in-store rather than online.
"We have been selling online since the day we launched and this is our 18th Christmas, but with the development of the new gift card, we are moving towards the future," he said.
Dawson said the number of high street sales made with the card far surpasses online sales, with 8% of sales made through the gift card online.
For the gift company, Dawson said it made sense to appeal to a younger generation that doesn't visit the post office every week.
Dawson made the point that with a lot of Irish stores going online, they needed to be there too.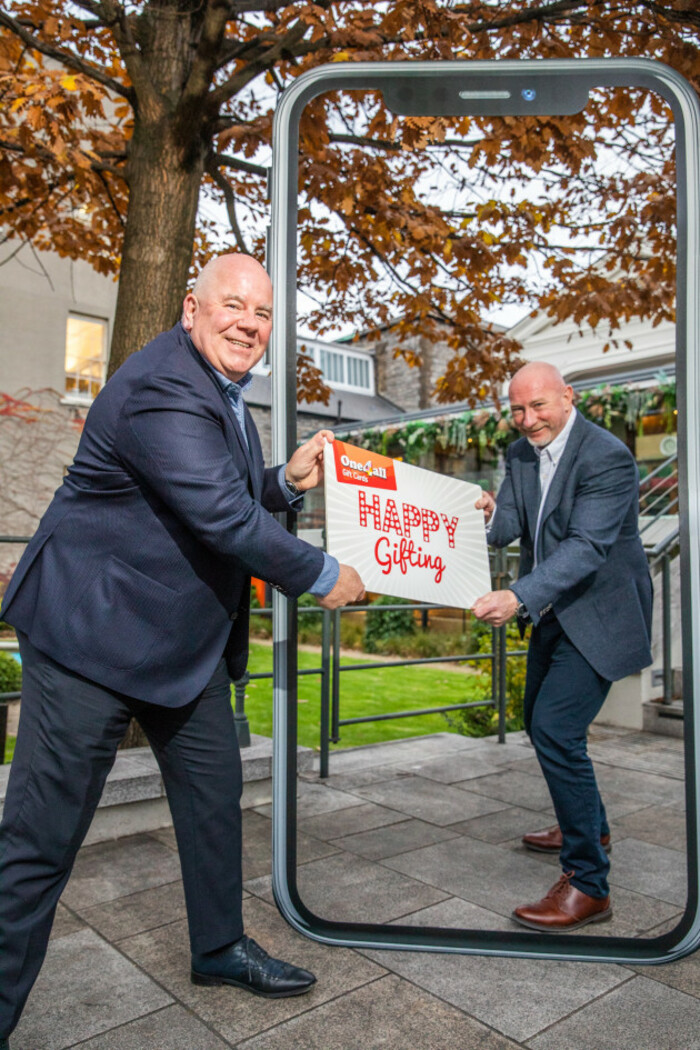 Source: Naoise Culhane
 Get our Daily Briefing with the morning's most important headlines for innovative Irish businesses