BHSL Hydro signed its 'first major deal' in the US for its water management technology
The seven figure deal is part of the company's plan to look to new markets in the States and Europe.
AGRI-TECH COMPANY BHSL Hydro has signed a seven-figure deal with a Californian food company, marking the first big step in the States for its water and waste management technology.
The Limerick-based company that creates technology to convert poultry manure to energy has identified the state of Californian as a strong market for its waste-water treatment outfit it acquired in 2017.
Speaking to Fora, BHSL Hydro managing director of sales and business development Declan O'Connor declined to name the California food company or give specific details of the deal due to a non-disclosure agreement. He confirmed that the deal is worth a seven-figure sum.
O'Connor, whose brother, Jack, founded the company, forecasts there will be further opportunities for the business throughout California.
"Within the context of the US, (the state) has high environmental goals, is very European in its thinking and has attractive green subsidies," he said.
However, this isn't the case with other parts of the US.
After finishing a year-long, $3 million pilot with the state of Maryland – where it trialled technology on a farmers' land – the project will not go ahead because of the Trump administration's plan to cut environment budgets and green subsidies to farmers. 
O'Connor said it was unfortunate, but BHSL Hydro will wait for opportunities to arise when environmental budgets reallocated.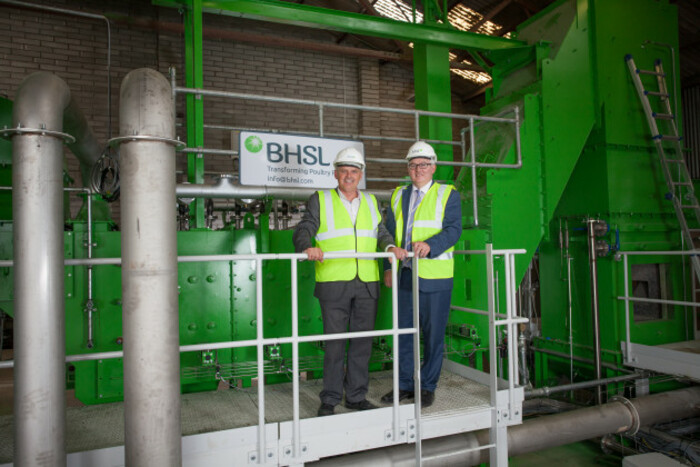 Source: Marie Keating
Looking to European Markets
Currently the company's main focus is to grow its business in Europe. BHSL Hydro recently signed a €1.5 million contract to trial its technology at an anaerobic digestion plant in France.
It has diversified its technology and no longer focuses on just converting chicken manure to energy but digestate, a product that forms from the waste of food and animals. It is known to be a high energy source.
"It is being spread on land as manure, but to us we see it as much higher value to the customer as fuel," he said. 
O'Connor said the company made the decision to diversify its technology and look to new markets because of a policy change on renewable heat in the UK – one of its main markets – and the effects of Brexit.
For BHSL Hydro's accounts ending June 2018, the company reported losses of €6.45 million, up substantially from the €1.8 million loss it recorded the previous year.  
The company, which has 20 plants across the UK, stated in the accompanying directors' report that the market accounted for 80% of its sales in 2018. O'Connor said this figure is now 50% and is likely to decrease further over the coming years.
According to O'Connor, Ireland will likely begin to create more plants that produce digestate as part of its plan for a low carbon economy. 
He said at the moment there is a lot of talk about climate change and the environment but BHSL Hydro will not see this until policy and restrictions are put in place and people will be forced to look to alternatives. 
Get our NEW Daily Briefing with the morning's most important headlines for innovative Irish businesses.