The Irish 'Just Eat of salon bookings' says Brexit is spooking startup investors
Beutifi raised €350,000 to open a London office and take on new staff.
SALON BOOKING STARTUP Beutifi's latest fundraising round came in well behind schedule – and it blames Brexit for spooking investors.
While it was previously reported that the three-year-old company planned to raise up to €500,000, it instead raised €350,000 in equity funding to open a new office in London and continue recruiting staff.
The funding round was led by UK-based investors, although a number of Irish angel investors, the NDRC and state agency Enterprise Ireland also participated.
Beutifi founder and chief executive Richard Spence told Fora that the funding drive was launched early last summer, but it "took a bit longer" to complete than was first expected because of Brexit.
"The fund that we had gone with was made up of a lot of smaller, individual investors, who I think are maybe a little bit more risk-averse," he said.
After the UK's EU referendum result was announced on 23 June, the investors were "a little bit uncertain as to what was happening", he added.
"I think the whole of the UK got a bit spooked. Everything kind of went into a bit of a slowdown. Our fund, in turn, didn't raise enough to start investing in the startups that it had agreed to invest in. (Our fundraising) was just one of the many knock-on effects."
Spence said the experience was "frustrating and testing, but we were just so focused on getting it in".
"Now that we have it in, it's all guns blazing."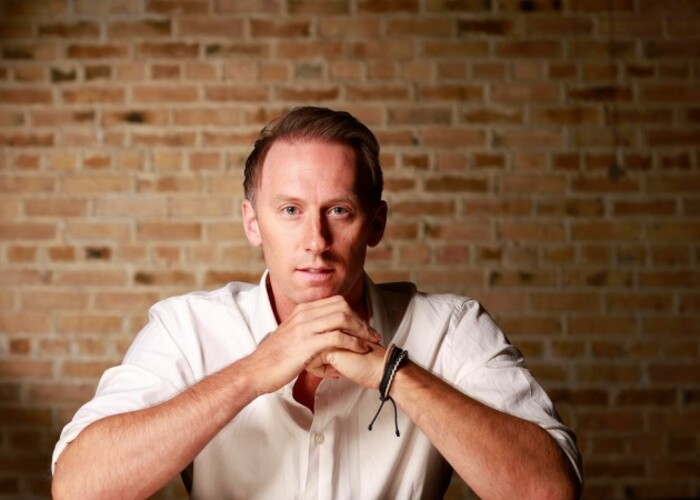 Source: Richard Spence
Recruitment drive
Launched in 2014, Beutifi is a website that allows salons with little or no web presence to handle appointments online. It has been described as the "Just Eat of salon bookings".
Between the UK and Ireland, there are now 1,800 firms listed on Beutifi following its acquisition of rival SalonAddict last year.
"That was really to help us launch in the UK market," Spence said. "We're planning to use that strategy in other markets."
Spence wouldn't be pushed to reveal where he has his eye on but said "over the next three years, we have a plan to enter a number of international markets".
"Now that we've closed this funding round, we can really focus on identifying where the opportunities are and start to work on that strategy."
The hair appointments business is ripe for disruption, Spence said, because the vast majority of salons are offline, and many still use paper and pens to manage appointments.
That's why Beutifi has launched a service to set up entire websites for salons to complement its booking tool.
"(Salon owners) understand the need to move online," Spence said. "It's just that they're too busy working on their business and working on clients to actually organise it … We literally will do everything for them."
Spence's focus for the next six months is to improve Beutifi's product and recruit staff to the firm's Sandyford and London offices to roles in sales, account management and web development. That will see the firm's workforce grow from four to 14 by year-end.
When asked whether Beutifi, which booked a small loss for the year to the end of August, would look to raise money again, Spence said: "Our model is built in a way that we mightn't have to, but our plans are kind of aggressive.
"Subject to us wanting to launch into new markets as quickly as possible, it is something that we'll probably look to do."
Sign up to our newsletter to receive a regular digest of Fora's top articles delivered to your inbox.
read more on