How a Cavan-founded startup thinks it can help hotels sell better weddings
As part of our weekly Startup Spotlight series, we profile Bespoke Choice.
RONAN KELLY KNOWS a thing or two about organising weddings. Coming from a background as a hotelier in County Cavan, he saw first-hand the challenges faced by hotels in booking and organising people's big days.
Working in sales and marketing, Kelly says he knew the hotel had "a really good wedding offering", but he thought it could be presented better online to drive more bookings.
"I wanted to get a solution for (myself), but I couldn't find one," he tells Fora.
That led him to start building a software suite for wedding bookings himself and setting up Bespoke Choice with his brothers Cillian and Niall.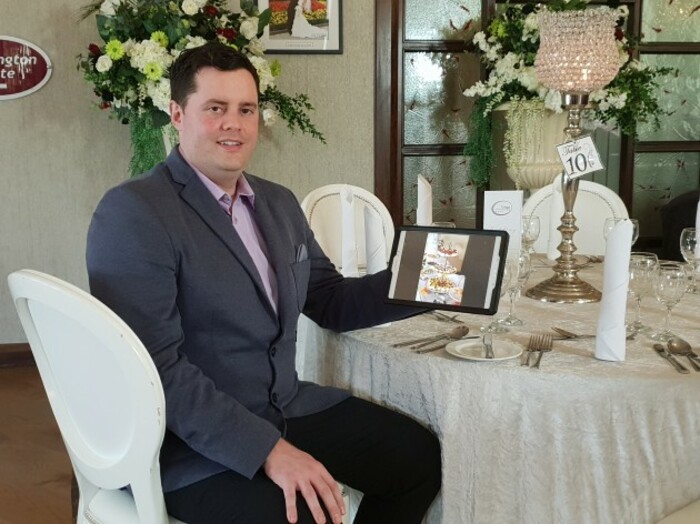 Source: Bespoke Choice
"We really needed to showcase our product better and make the wedding booking experience better for the couple, so that's where the idea evolved from 12 months ago," he says.
MVP to launch
After early development, Kelly created a basic 'wireframe' version of the product. This allowed couples to log into hotels' offerings, run by Bespoke Choice's software under the bonnet, and choose services to a create their own wedding packages.
"We went out to individual customers in our local areas and checked to see if this is something that they would use," he says.
Early feedback helped the company work out some kinks, and then the startup's founders started promoting their product at wedding trade shows.
"We were taking feedback from hundreds of hotels on which way they would want the system to work and the base value that they would get from it," he says.
"From there we went on to build our MVP (minimum viable product). We trialled it with customers in the UK and Ireland."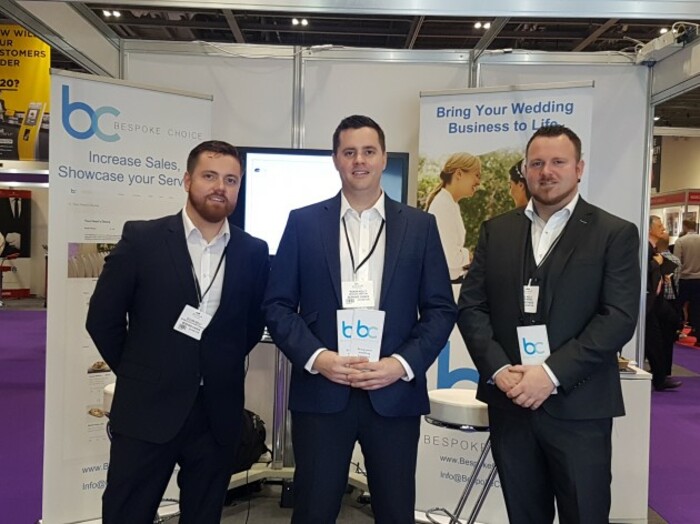 Source: Bespoke Choice
In an effort to differentiate itself further, the platform uses AI to predict a couple's preferences based on their selections. This alerts the hotel to offer the couple discounts on certain services.
"70% of couples go over budget," Kelly says, adding that the ability to predict people's needs would help couples to stay within their price range.
"It's about showcasing the best options that the couple wants if there's any new items coming through."
Bespoke Choice has also been quick to embrace the emerging trend of hotels offering virtual-reality tours of their venues and grounds.
"We allow that facility to be hosted within our website and it's a really good tool especially we have a lot of people that enquire from abroad, from America or Australia, coming home for their wedding," Kelly says.
Bootstrapped
The product officially launched in May. It has been working with eight trial customers and is currently on-boarding two full-fledged customers. It charges hotels an annual subscription of €3,500.
Kelly says that there are already various back-end systems available for events-related businesses, while there are also a number of marketplaces like WeddingDates and Weddingsonline that can handle bookings.
Bespoke Choice, Kelly says, strikes a balance between the two, allowing hotels to build and manage their own system but with greater creativity for the couple in choosing their package.
The startup recently picked up the top prize at this year's FutureScope event, taking home €2,000, office space in the Guinness Enterprise Centre and mentoring from DublinBIC.
Some hotels can run up to 100 weddings a year, Kelly says, so there are plenty of potential customers both in Ireland and abroad. He aims to have 50 businesses signed up here and in the UK by the end of the year.
"From there, we're looking further into the EU," he says.
"We aim to have 250 customers by the end of year two. Then in year three we have a strategy in place going to the US with an aim of 500 customers, again leveraging any partnerships we can."
The company has been bootstrapped for the most part, except for a grant from the Local Enterprise Office early on.
"This will all be done through organic growth with no investment. If we did get investment, which we are dipping our toes into at the minute, we would be expecting a lot better figures than (those customer numbers)," he says.
Sign up to our newsletter to receive a regular digest of Fora's top articles delivered to your inbox.