A major Kildare housing project from one of Ireland's largest developers has hit a snag
The Bennett brothers have been refused planning permission for 183 homes in Newbridge.
A LARGE RESIDENTIAL development in Kildare from the brothers behind one of Ireland's biggest construction firms has been refused planning permission by the local council.
Last year, Cowlara Limited lodged a planning application with Kildare County Council for mixed-use development that included the construction of 220 houses on a site just outside Newbridge. This number was later revised down to 183 houses.
The company behind the project is headed up by brothers Jim and Stephen Bennett, who also own Bennett Construction – one of the largest development firms in Ireland, with turnover of €131 million last year.
Bennett Construction has previously been involved in projects that include the Helix venue at Dublin City University and Penneys-Primark's international headquarters in the capital.
Plans for the development in Kildare were first submitted in March last year. However, the initial application was withdrawn and a different submission was lodged in June 2016.
The homes proposed are a mix of terraced, semi-detached and detached houses between one- and two-storeys in height. The current plans for the Newbridge site also include the construction of a 120-bed nursing home and crèche.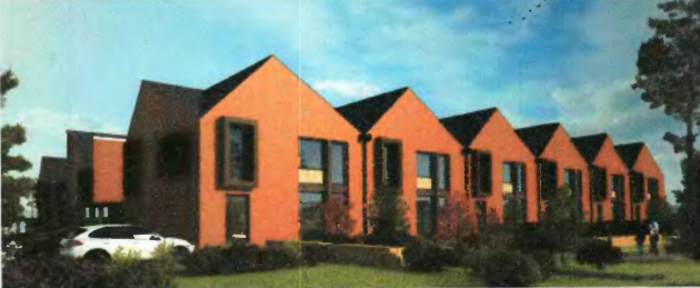 Source: Kildare County Council
The development also included plans to construct a new link road to Standhouse Road and create vehicle access to Ballymany Road.
Following a request for further information by the council, the developers revised their plans and reduced the number of houses proposed for the site from 220 to 183. The scale of the nursing home was also reduced.
Despite the revisions, planning permission for the project was refused on the grounds that future traffic emerging from the mixed-use development would be a "hazard" and disrupt a main road leading into Newbridge.
The council also noted that a report identified the site as an area with "archaeological potential" and any development on the land would negatively affect heritage in Newbridge.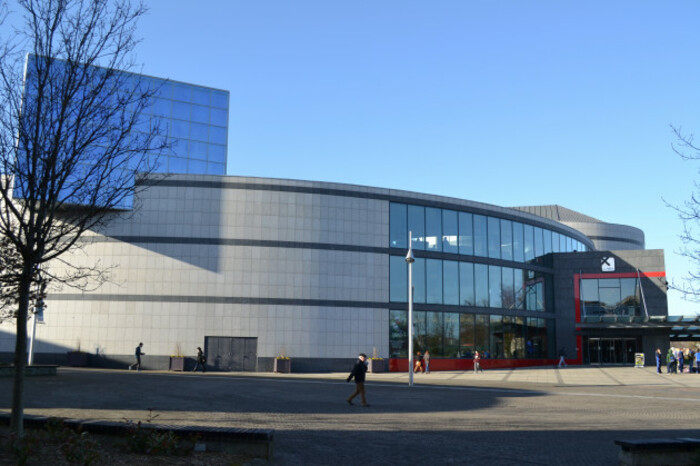 Appeal
Cowlara Limited has since appealed Kildare council's decision to An Bord Pleanála.
In its initial submission, the developers said that the project would bring benefits to the area through employment opportunities and economic activity.
The Kildare town is classed as a 'large growth town' under planning guidelines for the greater Dublin area.
Newbridge is located an hour outside Dublin city centre and serves as a commuter town for the Irish capital, which is being severely affected by a housing shortage.
Significant new investment in housing has been identified as a key objective for 'large growth towns' – such as Newbridge – in planning policy, and the developers noted that this project would help the Kildare town achieve its housing objective.
Its planning submission said: "Not only is the proposed development in keeping with current settlement policy, but it will make efficient and economic use for zoned and serviced lands."
This case is due to be decided by 13 December.
Sign up to our newsletter to receive a regular digest of Fora's top articles delivered to your inbox.