Turnover at the construction firm that built the Helix topped €200m last year
Bennett Construction, one of the country's largest builders, also made a tasty €6.75 million profit.
PROFITS AT THE Mullingar-based construction firm that built the Helix theatre increased four-fold last year, while turnover also topped €200 million.
Accounts published for Bennett Construction, one of Ireland's largest builders, show the firm recorded a profit of €6.75 million for the year that ended 31 March 2017.
The profit registered is a four-fold increase on the figure for the previous financial year and has pushed accumulated profits at the firm to €26.2 million.
The tasty profit registered came during a year when Bennett Construction's turnover increased by €74.4 million and passed the €205 million mark.
According to the accounts, the company made the majority of its revenue in the Republic, while just over €52 million came from building projects in the rest of Europe.
Bennett Construction was set up over a century ago and is now run by brothers Jim and Stephen Bennett.
The international construction firm has been behind some notable Irish building projects, including Dublin City University's Helix theatre and the CHQ building on the quays.
It has also built numerous developments for Irish-based tech multinationals, including Airbnb's European headquarters in Dublin and the pedestrian bridge that connects Google's buildings on Barrow Street.
The firm has also been appointed as the main contractor for the 170,000 sq ft Exo development in Dublin's North Docklands – which upon completion will be the capital's tallest office block.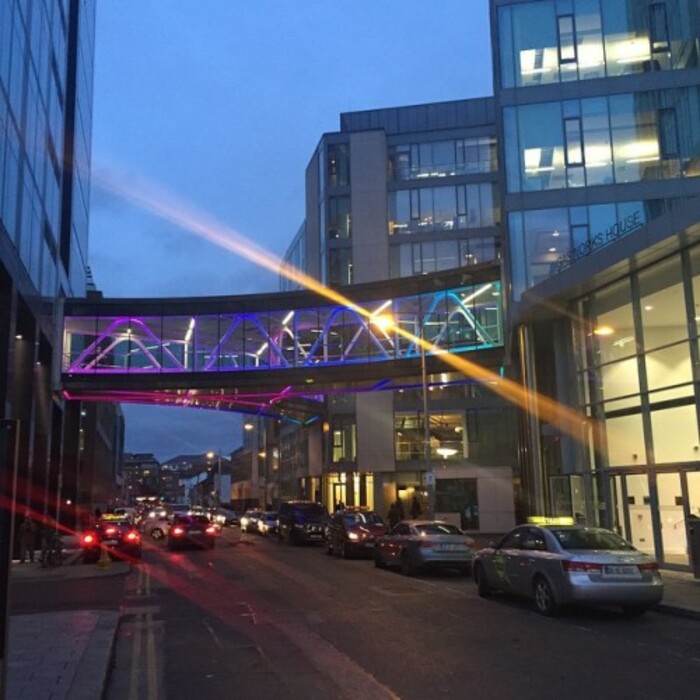 During the height of the recession, turnover at the Bennett brother's firm dipped as low as €40 million in 2011.
Bennett Construction is a wholly-owned subsidiary of Kalamill Limited, another firm owned by the Bennett brothers, which is in turn owned by the unlimited firm Hume Estate Company.
Accounts just published for Kalamill, which has no employees other than its directors, show that the firm booked a €249,000 profit last year.
The average monthly number of employees at Bennett Construction decrease by five during the year to 115 staff, with the average wage paid by the firm €65,500.
Sign up to our newsletter to receive a regular digest of Fora's top articles delivered to your inbox.