Millionaire Ben Dunne gets green light to open first gym in Limerick
The businessman has a cluster of gyms in Dublin and is expanding across the country.
BUSINESSMAN BEN DUNNE has gotten the green light to open a new gym in Limerick, as he looks to spread his chain of fitness centres across the country.
New planning documents show that Ben Dunne Fitness Ireland has just received planning permission from Limerick City and County council to open a new gym in Eastpoint Retail Park in Garryglass.
According to planning documents, the company has been given permission to change the use of the unit at the park "from existing retail warehousing to commercial gymnasium".
The firm has also been given the go-ahead for "the erection of an additional 449 square metre first floor mezzanine level and additional signage together with all associated site development works".
Ben Dunne Fitness Ireland is entirely owned by multi-millionaire Ben Dunne, who has seven gyms that bear his name in Dublin as well as three in the UK. He opened an eleventh gym in Navan, Co Meath, in March.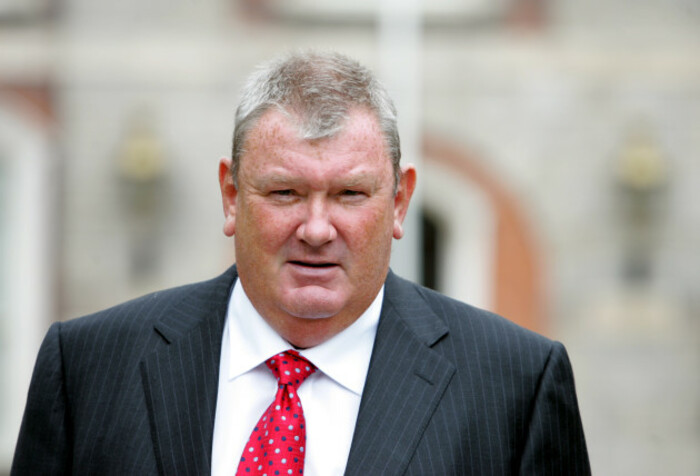 Source: Leon Farrell/RollingNews.ie
The chain focuses on 'no-frills' gyms that provide facilities such as free weights and resistance machines for a relatively low cost.
Expansion
In a Facebook post in November, Ben Dunne Gyms said it is "excited to announce new gyms opening in Waterford, Carlow and Limerick", and promised more details soon.
The chain also looks set to open an outlet in Galway. The Connacht Tribune reported in August that broadcaster Hector Ó hEochagáin objected to a Ben Dunne gym opening in Briarhill business park.
Ó hEochagáin operates a gym in the same business park, and claimed that a new Ben Dunne gym would lead to increased traffic load, as well as parking and noise issues.
The paper reports that Ó hEochagáin subsequently asked for his objections to be withdrawn on the same day that Dunne was granted permission to open his gym.
[embed id="embed_3"]
Ben Dunne
Ben Dunne Gyms have been operating since 1997, when the first centre opened in Blanchardstown. The company employs about 70 people and has about 60,000 active members.
Businessman Dunne, who got a large chunk of cash after selling his shares in Dunnes Stores, is one of Ireland's wealthiest people. The Sunday Independent's 2016 Rich List estimated that the businessman is worth €117 million.
Dunne is also one of Ireland's best-known business figures, having been kidnapped by the IRA in the early eighties and was named in the Moriarty tribunal in relation to his dealings with former Tipperary TD and former minister Michael Lowry.