Beauty Buddy is bringing data analytics to the cosmetics shopping experience
In our weekly Startup Scout series, Fora picks out the most promising companies emerging from Ireland.
Founders: Wendy Slattery and Tracy Leavy
Elevator pitch: Data analytics for cosmetic retailers and consumers
Funding: €575,000 in seed funding
Status: Launching in the UK and Canada this year
LIKE A LOT of startups, the idea for Beauty Buddy was born through an everyday frustration.
"There is a moment in a store and you're trying to find out more information on a product that's in your hand," Wendy Slattery, who co-founded the startup alongside her sister Tracy Leavy, said.
Beauty Buddy is an app where users scan a product's bar code to pull up information about the product, such as ingredients or user feedback.
"Basically all you're looking for is whether someone thought it's a good product or not," Slattery said.
"We realised how difficult that was in the beauty industry, in a store, to get that confirmation there and then."
Beauty Buddy is a departure from the duo's previous endeavour, Party Mad, which was a party business, providing supplies and decor to corporate events.
When that business folded in 2016 they wanted to pursue something with more "global ambition".
Calling a service the 'TripAdvisor for x' might be something of a cliche now but Beauty Buddy does apply this model to beauty and cosmetic products with a real-time component and social media-like interactions with friends.
"You scan the bar code, get the ingredients, the directions and reviews from your peers. It is peer-led the ratings and the reviews so we are building a beauty community," she said.
"One of the other features we have created is that friends can follow each other and see into each other's virtual makeup bags and see what they rate of products. You're basically buying it through peer-to-peer reviews."
Database
Beauty Buddy partners with brands and retailers – such as Brown Thomas, Arnotts and pharmacy chain McCauleys – to populate its database with information on products.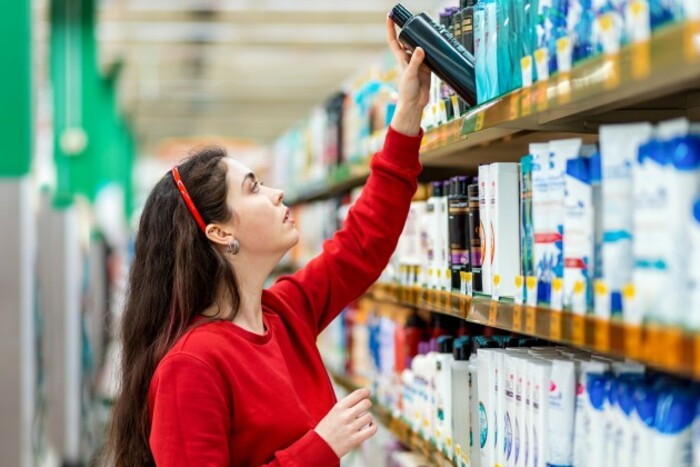 Source: STEKLO
Slattery said it currently has just under 50,000 products in its database.
The convenience of scanning products on the spot is a key selling point to users but it must foster a community of users that regularly use the app.
That's where the reviews and ratings system within the app,which has about 10,000 users, comes in.
Slattery said this creates user-generated content for brands to act on – "That's really valuable for the brands. They want that information."
Currently the reviews are moderated manually but Slattery said it is building systems to automate the workload of managing these comments as they grow in volume.
"At the moment, we haven't had to remove any reviews from the app … but we are automating that to pull out key words in different things. You are allowed to place a negative review once you've explained why."
This will feed the data analytics side of the business.
Business model
Beauty Buddy plans to monetise user activity by providing data analysis to the brands and retailers.
"Retailers can use it to decide on what brands to bring in or have meetings with. They can also use it to see what is this week's most popular product being scanned or reviewed or being talked about," Slattery said.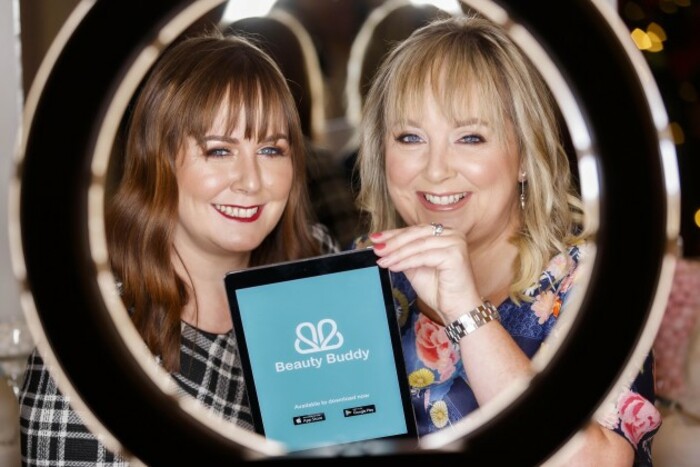 Source: Andres Poveda
In some cases, retailers can see if a product is frequently picked up and scanned but not purchased.
"For the brands, they will be able to see sentiment analysis based on age groups. They'll be able to put in an age group and see which age group prefers their product."
The startup closed a seed round last October of €575,000 from angel investors, including retail veteran Dan Ryan, who formerly held senior roles at Brown Thomas, Selfridges and Primark. Enterprise Ireland contributed €250,000 to the round.
Slattery said the seed funds will be invested in a formal UK launch in the coming weeks followed by a launch in Canada with support from Enterprise Ireland.
It currently has 10,000 users but Slattery wants to hit a heady goal of 500,000 by year's end.
She added that it needs to strike while the iron is hot. While there are plenty of review sites for beauty and cosmetics and placement on influencers' social media feeds can command big bucks, she said, there's little in the way of direct competitors.
"To be able to get instant access by your peers for ratings or reviews, there's nothing there at the minute."
Get our Daily Briefing with the morning's most important headlines for innovative Irish businesses.