From shoes to prosthetic arms, there is a growing appetite for personalisation in medtech
The Irish manufacturing industry is using new tech to develop 'batch-of-one' processing.
MAKING PROSTHETIC DEVICES is a labour intensive job for Atlantic Prosthetic Orthotic Services (APOS). The Galway-based medical devices company has been working to integrate technology that will reduce that time. 
"The industry has been looking toward additive manufacturing solutions for maybe six or eight years," Breda Clancy, managing director of APOS, told Fora on Thursday evening.
Additive manufacturing is when a 3D object is produced layer by layer, such as in 3D printing. APOS is integrating 3D printing tech, with the help of state-funded Irish Manufacturing Research (IMR).
It takes time and work to get the tech right, but down the line Clancy is hopeful it will all pay off.
The option to tailor medical devices is beginning to come available to medical devices companies as Irish manufacturing adapts new technology to accommodate consumer demand for personalised goods.
Robots, 3D printers and other automotive technologies are making it easier to produce items more flexibly and medtech is set to benefit – but it won't be plane sailing.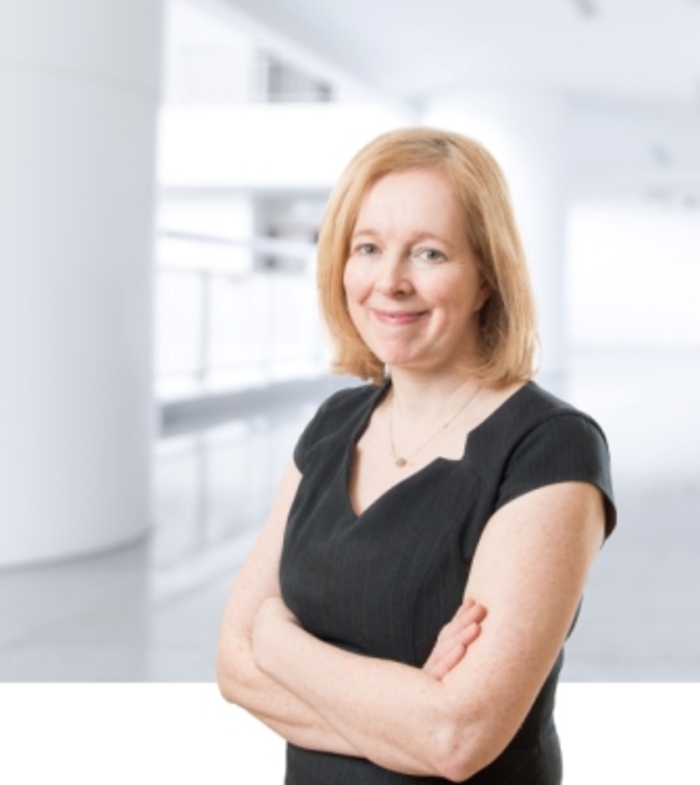 The technology
For John Henry, global business development manager at Robotics and Drives – which  opened a training facility in Mullingar last month, the trend in personalisation of goods is largely consumer-driven.
"If you go onto Amazon, you have a huge choice of almost the same product, but with slight differences. Think of Nike runners you get customised – that would be considered 'batch-of-one'," Henry explained.
Within the medtech space, Henry sees change coming. "Before it was a one-size-fits-all solution but now there are multiple sizes or different types of prosthesis or medical devices," he said.
One issue the company is working on improving is switching from one product to the next without a delay.
"There's a lot of variability in terms of the products coming down the line so we want to switch over quite quickly and seamlessly," he explained.
"The robot might not need to change (its function) for every product… so the companies we work with want as close to a zero-delay changeover time as possible."
A tailored approach for a high volume load is another issue the industry is trying to overcome. 
Ken Horan, senior manager of robotics and automation at IMR, told Fora where traditional automation would be focused on pumping out thousands of units of the same design, robots are now being used because they are more flexible.
He said IMR is working on converging a series of technologies so that an overall system can change for each tailored  product.
"IMR has groups in additive manufacturing, internet of things, robotics, automation, AR, VR and system software integration. In order to actually implement unique products at volume, you need all of those technologies interfacing with each other and incorporating data analytics and artificial intelligence," he explained.
The centre has developed a process optimisation tool, coined "grey box", that controls the processes as different units pass through it.
"Ultimately it allows you to have a unique process for the part coming through," he explained.
Horan's research also looks at how to make an entire facility dynamic so it can adapt to different scenarios.
"When you step out of those (robotic) processes, the facility, the transport system and infrastructure – everything needs to become dynamic," he said.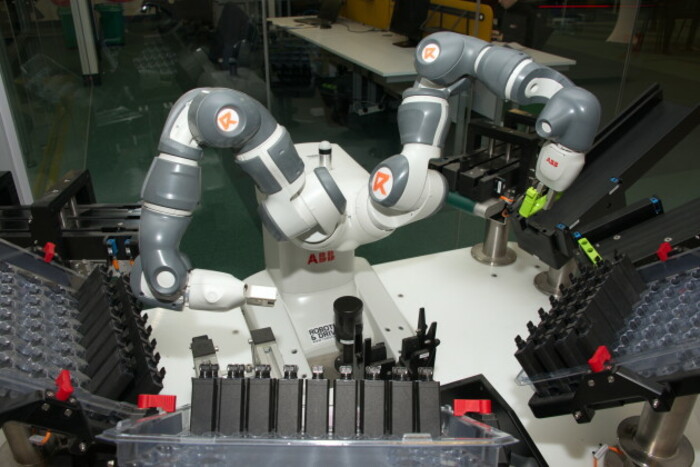 Source: Dominic Lee
Challenges
Micheal Cassidy, chief technology officer at IMR told Fora when it comes to using the tech for medical devices, regulations must be adhered to.
"In the past, if you custom made medical devices on a patient-by-patient basis, each device had to be effectively prescribed by a physician, which is obviously not the model that we need into the future," he said.
Cassidy said despite the fact there is uncertainty at the moment in what the future of tailored device making looks like, Irish industry needs to stay ahead of the curve.
"There is customisation going on but maybe not at the rate companies would like to see but it is moving fast," he said.
"The regulatory authorities are there to look after the best interest of patients – and if that is to get a custom fit product then they want to make that happen and they will ensure compliance with safety and ethics requirements," Cassidy said.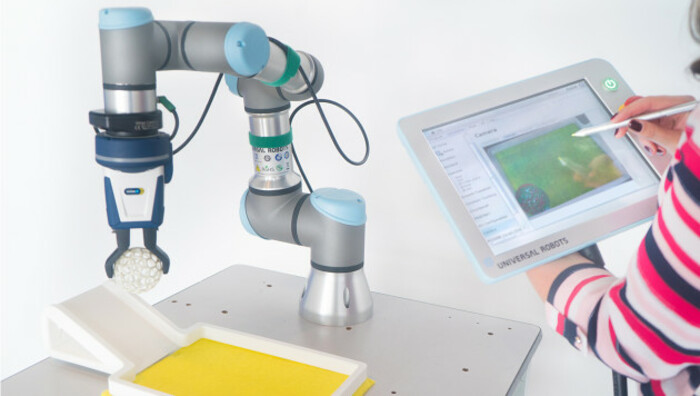 For Nikos Papakostas, the principal investigator in Science Foundation Ireland's research centre for advanced manufacturing I-Form, limitations the automation industry had in the past are no more thanks to additive manufacturing.
With that comes a higher cost implication. "It's cheaper to produce the same products on mass, but with additive manufacturing we can have a 'batch-of-one' with our own designs, it can be expensive sometimes but it is getting cheaper," he said.
"Machines are getting cheaper and materials are getting cheaper and that's likely to continue," he added.
A recent 2020 manufacturing report from the state enterprise advisory board Forfás stated that mass customisation has increased in Ireland as the cost of producing "batch-of-one" products has fallen.
Though no figures were provided, it suggests that cost is already beginning to decrease.
Papakostas said that when it comes to medical devices, everything from hearing-aid devices to dental crowns can be made through 3D printing. 
He said the advantage of additive processing is that the process is digitised. "That means that you can design something on your laptop or smartphone and you don't need the expertise engineers have for conventional machine processes," he explained.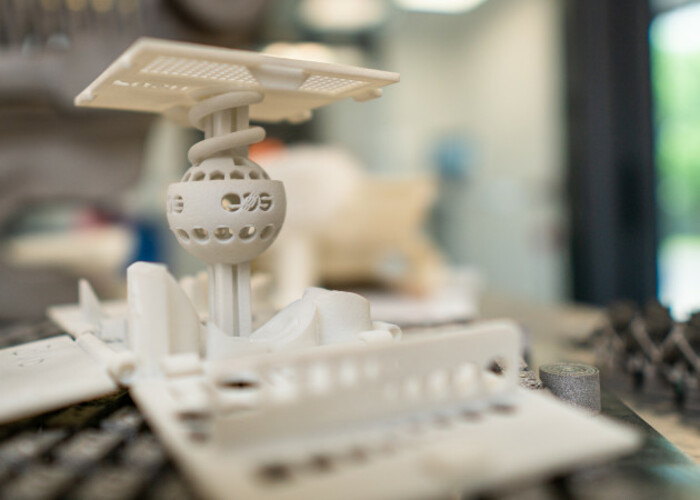 The future of medtech
Looking to the future, it's not just medical device firms that will be using this technology but pharmaceutical companies too.
Billy Sisk, the life sciences industry manager of EMEA at Rockwell Automation, said that automation is "solving new challenges" in biopharma already.
"Automated processes reduce risk and increase speed to market, as you more quickly execute batches and production cycles. Once you've set up your facility and processes it's all about how you can streamline and derive value from your processes," he said.
According to him, data is helping to drive value through the supply chain and manufacturing process.
"As more equipment becomes automated, more data is collected and analysed for better decisions on the manufacturing floor," he said.
Niall Barron is professor of biochemical engineering in University College Dublin and a principal investigator for the National Institute for Bioprocessing Research and Training (NIBRT) which is currently looking at "batch-of-one" processing when it comes to gene therapy.
"In gene therapy, you are really talking about a 'batch-of-one'. You are taking cells from a patient, modifying them in some way to allow them to create insulin (for example) and then you're putting those cells back in," he said.
At the moment that work is done by "a skilled operator in a very clean white box, that's essentially a lab. It's highly sterilized and they are all wearing gowns," he said.
Down the line, he believes that could change to become a bedside solution, where the instruments involved are all parts of a machine that is about the size of a dishwasher.