How Avail Support is helping people with autism lead independent lives
As part of our weekly Startup Spotlight series, we profile the Monaghan-founded company.
LISA MARIE CLINTON had been working as an applied behaviour analysis therapist with people with autism for almost a decade.
The practice involves one-on-one teaching and adapting lessons to individuals in order to provide them with everyday skills that enable them to live independently.
The method, she says, is very data-driven where "everything was recorded to identify if something was working or not". But after years of working in schools, Clinton says she needed a new experience and challenge.
"I wanted to do more, I was kind of lost I suppose in a way and I felt I wanted a challenge. I want to see what's out there," she tells Fora.
Clinton returned to education to do a master's in child, family and community studies. This would pave the way for what would become Avail Support, an app-based platform that helps teachers interact and monitor their students' progress.
She continued working with families to cover her college expenses and, in this time, she met a boy called Liam who would play a pivotal role in the creation of the company.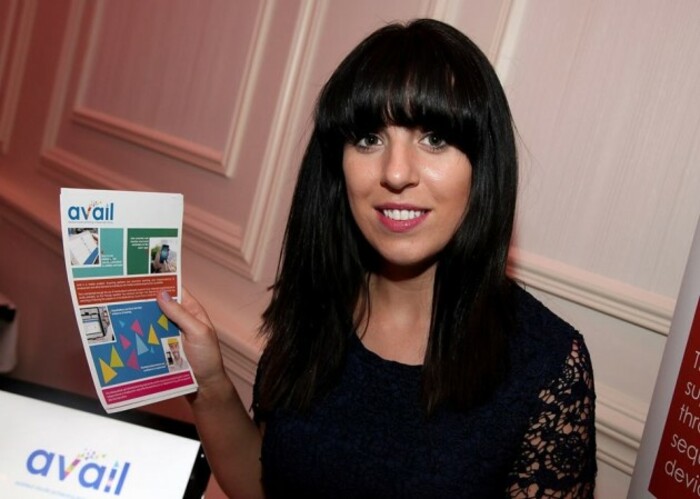 Source: Avail Support
The child, who was autistic and non-verbal, was having regular sessions with Clinton that relied heavily on images to help him develop his communication skills.
Liam was five at the time and had an iPad that he became infatuated with as it was interactive while also providing the visual component of the lessons.
"He was engaged with the teaching session with different activities, but his biggest reinforcer was the iPad," Clinton explains.
"I looked at him using the iPad and the sheer joy and excitement and engagement on the iPad. As a teacher, I'm never going to be able to compete against that."
Virtual therapist
It was Clinton's lightbulb moment: that she needed to merge her teaching practices with a child's affinity for the tablet.
A software platform on a tablet or mobile device could provide all of the main tools needed to complement the one-on-one sessions, rather than a teacher having to rely on a mish-mash of printouts, audio recordings and videos.
"I thought of myself as the virtual therapist or virtual teacher in the iPad," she says. "The only prompt we couldn't provide was physical guidance."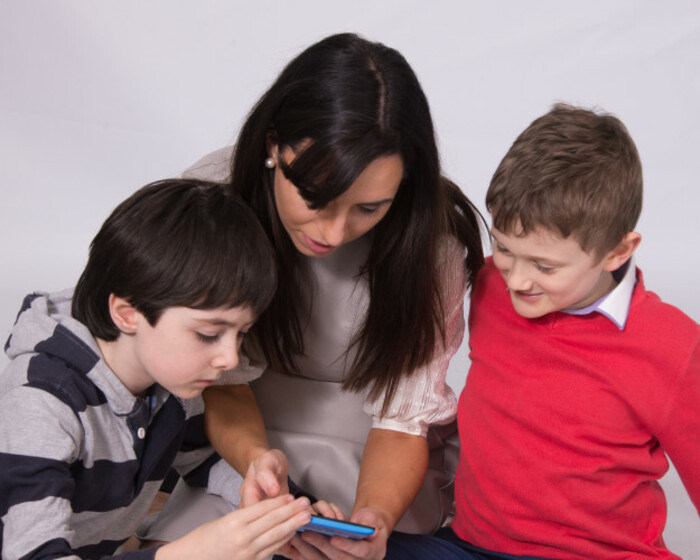 Source: lou_Metzger
The next step was putting the ideas into practice and forming a company in 2015, however Clinton had no business experience.
Originally based in Carrickmacross Co Monaghan, she turned to Enterprising Monaghan, an organisation that supports local SMEs through its C:TEK Building, a centre for entrepreneurs.
It provided her a hot desk and mentoring to get the ball rolling and a prototype was soon cobbled together. The business still didn't have a name, while its product was being designed purely to meet Liam's needs at the start.
"We trialled the prototype – but it was just a prototype. It wasn't something that we could bring to the market," she says.
"We knew there were certain things and features that needed to be changed and (more) that we wanted to add to it."
The startup picked up some cash from a regional award in the Ireland's Best Young Entrepreneur competition to move things along, while Clinton also started looking for investment.
The startup soon landed €50,000 from Enterprise Ireland in two tranches to create a more tangible product.
"I knew that if I felt so strongly that it could change lives, there was an obligation to go ahead and do it no matter what," Clinton says.
Enterprise Ireland has since invested a further €100,000 in the company, according to company filings. The company has also received a €100,000 investment from a US outfit called SmartInvest. The startup total funding to date is €500,000.
Avail Support, which is now based out of the Dundalk Institute of Technology, has a team of seven and has a full product on the market.
"We have a significant growth rate within the last six to eight months," Clinton says.
Avail Support has started to garner international attention, particularly in North America. It recently signed up eight organisations in Canada.
[embed id="embed_2"]
Independent living
The software, which runs on a subscription basis, is targeted at special-needs schools, and support centres that help people with disabilities to live independently.
While Avail Support was born from helping children, it has seen its biggest uptake come from adult programmes.
Clinton says part of the reason for that popularity was because there was a period in the lives of autistic people when they were effectively forgotten.
"We find that children are transitioning out of school, and there's a massive gap. As we say in the service, you get 'aged out' of the services at that 17, 18 stage," she says.
Children finishing school could often be thrust into the adult world without the necessary supports to help them live and work independently.
"I see it a step further, you get aged out of opportunities at the stage as well and then services have lower expectations, so that's where we fit in with Avail," she says.
"We're more adult, more independent living, behaviour management and understanding different environments. The majority of our clientele would be more adult-based, but we are working with schools as well."
Early next year, Clinton hopes that the company can expand the product to a business-to-consumer (B2C) model and sell directly to individuals.
Clinton says teachers, therapists and schools need to back up what they do with hard data. Treatment can become very personal and subjective, so it's important to keep a handle on information that can quantify what's working and what's not.
"We're backed by the data, we measure it, we analyse it and we assess it so this is what's revolutionary in the services that we provide because you can't do that at the moment," she says.
She also believes the software can help streamline care services and free up facilities to work with more people.
The company is now looking for further investment to finance this growth. Clinton hopes to close a funding round of €1 million by early next year.
"We do have options and thankfully a lot of interest around Avail, but it's not just about money coming in. It's about those value adds, that you can add value to the company and help us scale it to where we want to be."
Updated: This piece was updated with Avail Support's total funding tally to date.
Sign up to our newsletter to receive a regular digest of Fora's top articles delivered to your inbox.