Autodesk shifted its EMEA base from Switzerland to Ireland because it needed better talent
The design software company said that 'financial advantages aren't enough' anymore.
US DESIGN SOFTWARE firm Autodesk ditched its tax-friendly European headquarters in Switzerland in favour of Dublin in order to attract more talent while keeping some financial advantages.
Autodesk, founded in 1982, has been a mainstay in computer software for the engineering and manufacturing sectors.
This week it opened its new headquarters for the Europe, Middle East and Africa markets in Dublin with 170 jobs in the office.
Chief executive Andrew Anagnost told Fora that it made the decision to relocate the base to Ireland as it was struggling to attract talent to the office in Neuchâtel, in the west of Switzerland.
"It was getting harder and harder to find the talent we needed in Neuchâtel. It wasn't the kind of location that allowed us to look at growing a bigger footprint," he said.
He said the mix of Dublin's talent pool and economics made it a more viable option.
"Obviously the tax structure helps. It drives the overall cost of building out the site here. We look at all those things," Anagnost said.
"We had favourable tax structures in Neuchâtel as well but the complexity of getting people there and growing the office was overwhelming. Financial advantages aren't enough."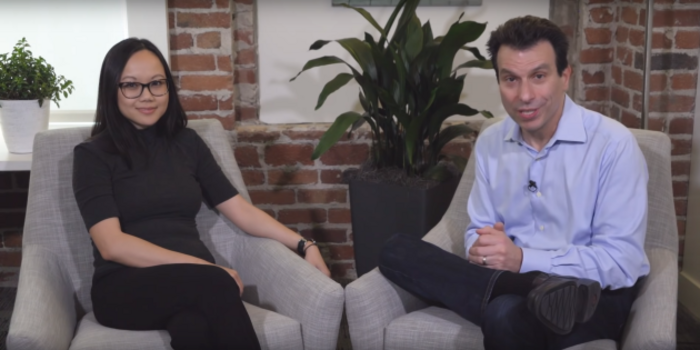 The new headquarters houses functions like engineering, specifically around product localisation. This includes different language supports and building in country-specific regulations, like construction codes and standards, for each market.
Sales, customer support, finance and HR are among the other functions in the office.
"You have to be able to attract the talent, build the office and actually get people to the office easily," Anagnost added.
"The location of Dublin, the talent pool and the tax structure all add up to making it really attractive to be here."
The Swiss office has been completely closed down with some staff moving to Ireland, but a large majority of staff in the Irish capital are new hires.
Anagnost said that "numerous things could have gone wrong" with the ambitious relocation but the company has been undergoing a series of radical changes in recent times.
Over the last few years, it has revamped the business model for its software, moving to cloud-based software-as-a-service models and subscriptions.
"Desktop solutions and perpetual licences, they're just not important to us. We've moved to a full subscription model and we're moving more and more of our solutions into the cloud."
Anagnost said the shift has paid off: "We now have more paying users of our software than in the entire history of the company."
'Machine-assisted'
The evolution of Autodesk – which booked revenues of over $660 million in its last quarterly earnings – has seen the firm constantly exploring new technologies and seeking new expertise.
In December, the company carried out its latest acquisitions – $875 million for PlanGrid, a construction software company, and a $275 million deal for BuildingConnected, a bid management platform for construction contractors.
[embed id="embed_2"]
It runs several development centres around the world, such as its Munich presence which is exploring augmented and virtual reality.
Anagnost is bullish on VR and AR's importance to the way future designers work.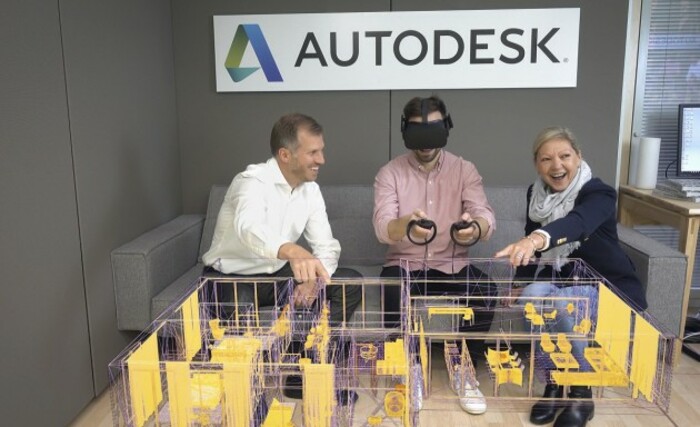 Source: Shelby Thorner
"In the future, people are probably going to design their buildings, design their products in a virtual experience. The idea of using a mouse and a keyboard is going to get less and less common."
Anagnost is also keen on artificial intelligence and machine learning, beyond the hype that usually surrounds it.
He points to the application of machine learning to 'generative design'.
"Basically, we're applying machine learning algorithms to automatically generate geometry or layouts or design options for a user," he said.
"You're going to have a whole new generation of machine-assisted designers, architects and engineers that are using algorithm-based design tools to really understand the impact of their various ideas. That will create a new class of users."
Get our NEW Daily Briefing with the morning's most important headlines for innovative Irish businesses.