This Dublin startup wants to stop small firms being burnt by currency fluctuations
As part of our weekly Startup Spotlight series, we profile Assure Hedge.
BARRY MCCARTHY HAD an interest in finance from a very young age.
"I used to buy stocks and shares as a teenager, and I day-traded US stocks in the (early) internet boom," he says.
By 2000, he was working as a trader for UBS in London and spent the next decade and a half in the industry.
But McCarthy felt small businesses were under-served as most don't hedge their risks – protecting themselves from losses due to a sudden change in value – when it comes to the different currencies they might trade in.
"It's a really bizarre situation that we've got these really successful businesses and they're operating all over the world, but they don't hedge at all," he says. "They don't really manage risk at all on currency. They just see it as a cost of doing business."
The problem lay with the banks, he says, as many weren't offering accessible hedging solutions for smaller businesses.
With his background in trading, McCarthy started Dublin-based Assure Hedge in 2016 as a platform for small companies to protect their business from the risk of foreign currency exposure.
"If you're an Irish software company and you win a contract in the United States, you're generally required to be paid in US dollars," he says. However it could be four months before the local company gets paid for that contract.
"The big risk there for the company, in that four months, the dollar as we've seen in the last year has sold off quite a lot. A software company could find they're in a position where they've 10% less income in euro," McCarthy says.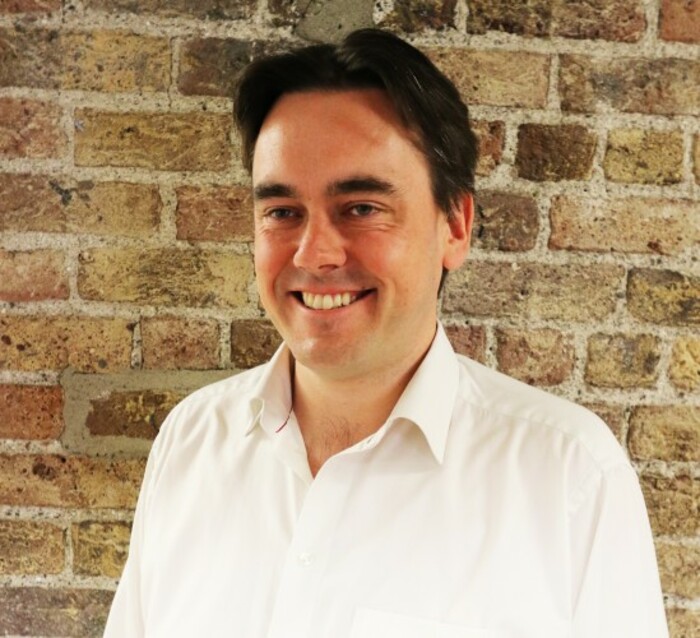 Source: Assure Hedge
The Assure Hedge service works a lot like an insurance premium, he explains.
"(Customers) go on to our site and put in the amount of dollars – say $1 million in four months' time – and that they want protection against the euro," McCarthy said.
It provides a quote, usually one or two percent of the amount at risk, which is paid to Assure Hedge to protect against any fluctuations in the currency exchange rate.
"What they get in return is that they have the option to change currency at today's rate for any time for the duration of their coverage."
Regardless of whether it's now or in four months' time, the customer will get paid the same amount it planned for.
Assure Hedge charges companies to access the platform, plus it adds what McCarthy describes as "a small profit margin" to transactions.
Sandbox
Assure Hedge exists in a tightly regulated space and early on it struggled to test its product with real customers because it didn't have official approval.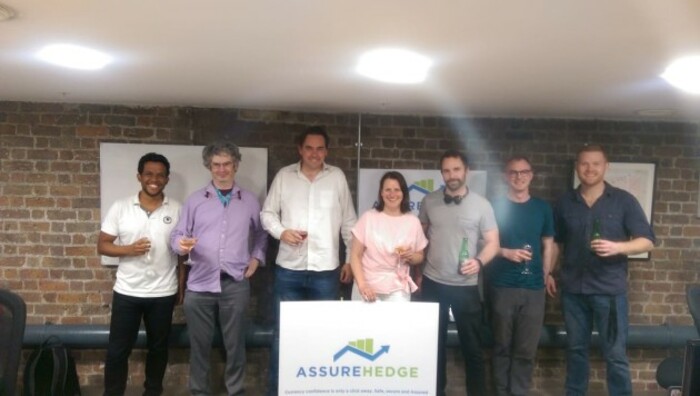 Source: Assure Hedge
It needed investment to build the product and prove it could work – but investors were, in turn, reluctant to move on a deal unless the platform was regulated.
With little luck in its home market, Assure Hedge turned to the UK – where the Financial Conduct Authority was operating a 'sandbox' programme for fintech startups.
A sandbox creates a space for financial startups to deploy and test their products in a controlled environment.
For a regulator, it allows them to avoid the risk of authorising a company that's unproven. It can monitor how a startup operates, if it's viable and then make a decision on whether or not to give it full authorisation.
Assure Hedge entered the FCA's second edition of the sandbox last year and tested its platform with 30 customers in the UK between August and December 2017.
McCarthy had been told by banks and other financial institutions that his idea of selling these options to smaller businesses was too rocky to ever take off – but he found the FCA quite open to the idea.
"(The FCA) said there's nothing wrong with selling options at all. They actually see them as a very powerful risk-management instrument if used in a suitable and appropriate way."
The company achieved full authorisation in March of this year. That authorisation has now been passported to Ireland, where it can launch its service.
Passporting
However, when talking about UK regulation and passporting, the inevitable question of Brexit comes up. McCarthy adds that it's likely Assure Hedge will seek authorisation in another EU country with the exit date looming.
"We'll probably have a back-up very shortly and start looking at another EU regulator to work with," he says.
"We haven't had many discussions in Ireland," he adds. "We intend to engage with the Central Bank of Ireland shortly to assess what sort of regulation we may want to apply for here."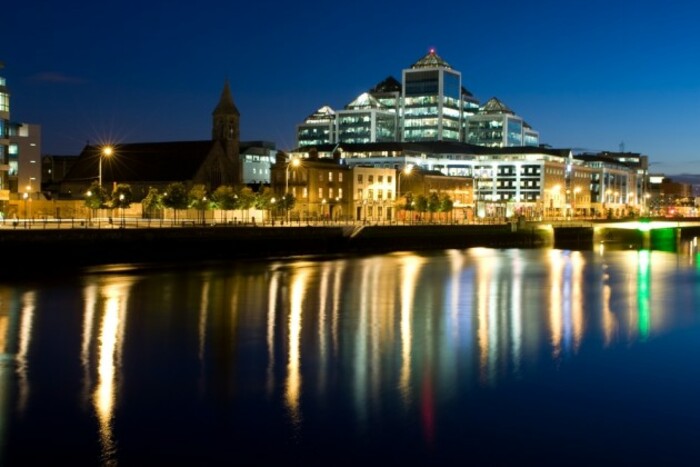 Source: Shutterstock/Paul Campbell
McCarthy is highly supportive of the sandbox model that the UK is using and believes more jurisdictions should follow suit to foster their fintech ecosystems.
"It's still quite a new concept for central banks around the world, but the FCA were leading with this concept," he says.
"We believe now that the United States is considering a sandbox programme as well, which we hope to be part of. We've already had conversations with some of the regulators in the United States about joining their first ever sandbox programme over there."
For its part, Ireland's regulator indicated in April that it was working on an "innovation hub" to allow fintech firms to "engage directly" with the Central Bank.
'Inclusive'
McCarthy says it's important for Assure Hedge to build an "inclusive product" for all businesses, even those with very modest needs. It currently has 50 customers on board.
"I want to help very small businesses so we deliberately built the product for even a business with as little as €10,000 of risk, which could mean the world to a small sole trader who wins a contract in the States."
Nevertheless, the platform is seeing interest from larger companies too – "one of them has significant volumes, €20 million a year in foreign currency exposure".
McCarthy concedes that Assure Hedge will likely hit a ceiling at hedging risk of €50 million or more. At this point, the clients are bigger and the traditional banks more willing to provide bespoke services.
"We can't compete at that level," he adds.
Assure Hedge has raised €250,000 from Enterprise Ireland and undisclosed private investors to date.
McCarthy previously said he was looking to raise €3 million from backers, however he told Fora getting more investment was not a priority at present.
"We are funded in the short-term so I'm completely focused on making the product as good as it can be and getting the sales," McCarthy says.
"I would imagine that later in the year we would start looking at a further funding round."
The company, which employs 10 in Dublin with two business developers in the UK, is facing a more pressing issue in the short-term – finding tech and sales talent.
"We have a (head of sales) job up there advertised for between €80,000 and €100,000, and we've had very few applications, which I find mind-boggling," he says.
"Most very senior sales people tend to be already in companies and probably don't want to leave. It's a tough one for us finding a leader in sales, and tech talent has been a nightmare.
"I think we got four CVs into an advertisement that we had up on every major jobs website. We're in Dogpatch Labs with 100 other tech companies and everybody's saying the same thing. It's just really difficult to find technology talent."
Sign up to our newsletter to receive a regular digest of Fora's top articles delivered to your inbox.