Cavan's Apridata wants to simplify data analytics for the distribution sector
In our weekly Startup Scout series, Fora picks out promising companies that are emerging from Ireland.
Founder: Richard Stafford
Elevator pitch: data analytics for mid-sized distribution businesses
Status: customers in Ireland and preparing an international push
Funding: bootstrapped with grant money from the Local Enterprise Office
WHETHER IT'S DUBLIN or Silicon Valley, Richard Stafford has seen the ups and downs of what urban tech centres have to offer, but ultimately he set up his company in Cavan.
Stafford's journey to that point saw him work for Oracle for much of the '90s in development roles at the IT stalwart's California headquarters before returning to Ireland at the turn of the century and venturing into financial services.
After eight years as Liberty Insurance's chief information officer in Ireland, he started feeling an itch to create something because, as he puts it, "I was an engineer at heart".
"I had seen companies were struggling with analysing their data, the volume was growing significantly," Stafford said.
"I saw an opportunity to set up a consultancy company helping mid-sized organisations who wouldn't necessarily have the skills to apply analytics to their data and get some competitive advantage from there."
These were the roots for Apridata, founded in 2014. The company's beginnings were veered more towards consultancy in a world where businesses are becoming more and more obsessed with data.
"From there it has evolved and we've moved towards a product-centric company," Stafford said.
"There's a challenge globally that wholesale distributors are facing … there's a lot of disruption happening in that market."
The company identified an opportunity specifically within that sector.
Data analytics
The distribution sector has been undergoing a radical digital transformation, fueled by Amazon and business-to-business marketplaces.
"These are combining to create a major disruption for distribution companies and we saw an opportunity where we could bring what we know and apply it to them in terms of being able to get value out of their data effectively," Stafford said.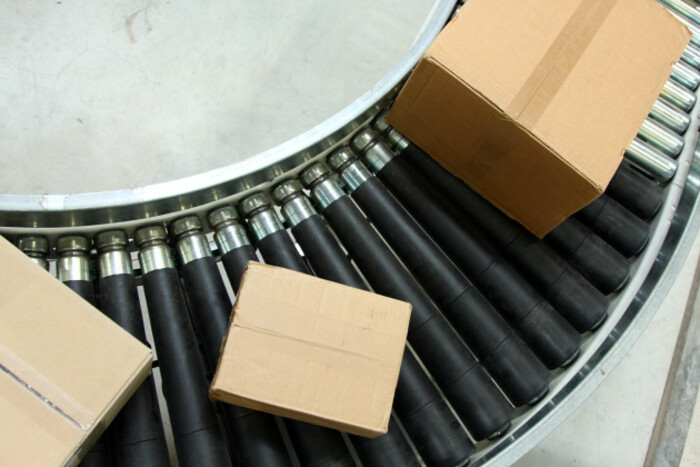 Source: Shutterstock/nullplus
According to Stafford, Apridata's software helps these companies to harness internal and external data and to monitor product demand and consumer behaviour "rather than spending hours trying to find what the issues are".
Stafford admits that the data analytics business is very crowded but Apridata has "developed deeper expertise within the distribution sector" that helps it stick out.
Despite this expertise in distribution, the remit it covers is still quite broad from healthcare to logistics.
"Effectively what we're creating is like a digital picture of what's happening in the organisation in real-time and being able to make decisions quickly," Stafford said.
"We can apply it universally to distributors. The problems are quite common in that sector."
Most of Apridata's customers are based in Ireland but the company has started dipping its toes into international markets – the UK is considered "the obvious next market"- as the company has shifted more to a product-based business, rather than consultancy.
It is moving towards a recurring revenue system with a software-as-a-service (SaaS) model based around subscriptions.
"We're going to shift that revenue model fairly significantly," he said.
The regions
Apridata is based out of the Cavan Digital Hub – run by the local authority, the Local Enterprise Office (LEO) and Enterprise Ireland – rather than one of the typical tech centres in Dublin or Cork.
It's close to where Stafford is originally from in Longford too, but it wouldn't have been a viable option a few years ago, he said, even for its small team of four.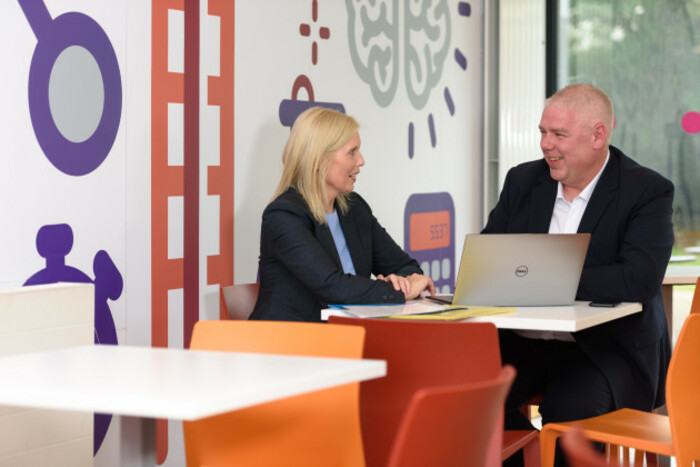 Source: Apridata
The main change has been the availability in recent years of supports from the LEO in Cavan.
"In terms of our ability to grow (in Cavan), there are no barriers to that in the foreseeable future," Stafford added on finding talent.
"There's a cohort of graduates who don't necessarily always want to go to the urban centres for different reasons. We're providing an option for them."
However there will be a need for more companies to come to or set up in the area to create a deeper tech and business community and critical mass of opportunities.
"If you're a software engineer and you're considering taking an option in Cavan, for example, you're going to start with a small company," Stafford explained.
"If that doesn't work out, you're going to look around and say 'OK, where are my other opportunities?' The more you can get that cluster together of companies, they will help build each other. It attracts more people."
To date, Apridata has been largely bootstrapped save for grant money from the LEO.
Stafford added that the need to raise outside investment may rear its head in the next six to 12 months.
"As we look at opportunities outside of Ireland more frequently, that's going to probably require us to look at funding options to fund that expansion and growth. It's very hard to do that on a bootstrapped basis."
Get our Daily Briefing with the morning's most important headlines for innovative Irish businesses.