Want to be a CGI wizard, sous chef or finance specialist? There's now an apprenticeship for that
Apprenticeships are changing – but attitudes to them need to catch up.
YOU MAY HAVE heard of apprenticeships in brick and stone laying, carpentry, plastering and other craft-based trades – but how about one as a Lean Sigma manager, a CGI technical artist or a sous chef? 
In 2013, the government overhauled the apprenticeship framework to expand it to new industries and since 2016, a new wave of apprenticeships has been edging in. School leavers and those retraining can now do honours and master's degree-level apprenticeships in partnered third-level institutions – and there's even a PhD in the works. 
"We've always had what you might call 'traditional apprenticeships'. I think when most people think about apprenticeships they think about construction, electrical and motor etc.," Maria Walshe, communications project manager at Solas, said. 
"It was a great model, it's doing well, but it needed to be expanded," she added. 
Of 54 apprenticeships currently available, 29 are new and vary more in length and structure than their predecessors, while some 26 are in development. 
The first degree-level apprenticeship to go live was for those seeking to become insurance practitioners. It was proposed by financial bodies including the Insurance Institute of Ireland (III) and run by Sligo IT.
"For students coming up through the Leaving Cert now, this is another option for them in terms of what they're going to do education-wise," Walshe said. 
"From the apprentice's point of view, the fact that you're getting that work experience and you're getting your qualification and you're getting paid for doing it, it's a really good option."
Despite the rapid changes in the framework though, there's still some way to go in terms of changing perceptions to apprenticeships.
Bust to boom
The total apprenticeship population in Ireland is 17,500 – and the number of new apprentices registering is growing every year. 
In 2011 just 1,307 apprentices registered, which grew pretty steadily to 6,177 in 2019. 
"We had a very high level of apprentices, a lot of them based in the construction industry, during the boom. (With) the downturn in the economy (and) the number of constructions companies that went, the number of apprenticeships associated with that went as well," Walshe said. 
"Part of this expansion model is (that) it has to be in all industries, not just one so that it's dependent on the buoyancy of that particular industry," she added. 
As a result, there is a growing number of women applying for apprenticeships as the previous framework relied heavily on the traditionally male-dominated construction sector.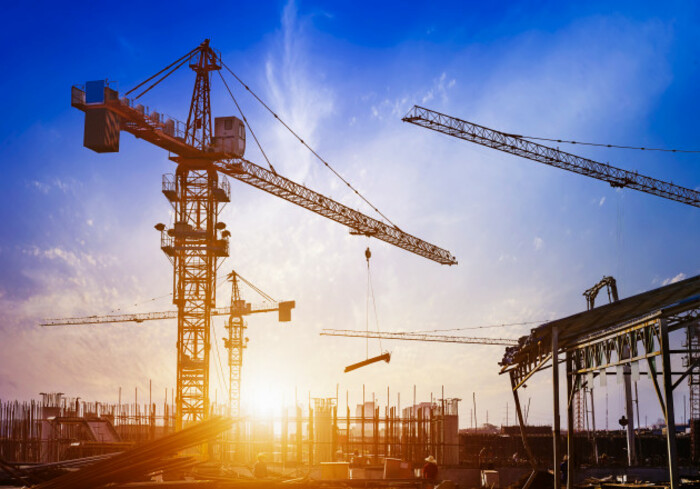 Change of mind
One of the biggest pluses in the insurance apprenticeship is the fact that it's a degree-based programme, Anne Roberts, communications manager at the Insurance Institute told Fora.
But "there's a cultural shift that's still necessary," she added. 
"It's an ongoing process. With any shift in mindset, it takes a bit of time."
The body regularly surveys parents and prospective apprentices to gauge their attitudes – and there is a change happening, she said. 
"Some of our students are in a situation where they wanted to go to college but they couldn't afford to go. This enables them to get that degree that they've always wanted while they're able to earn a salary and provide for a family or keep themselves independent."
Ann Ledwith, dean of graduate studies and professional education at the University of Limerick told Fora that the university has been providing programmes with a high-element of work-based learning. 
Apprenticeships were a logical next step, and the college has a few applications in the works for the next generation of them, including an in-development proposal for a professional doctorate as a principal engineer. 
"It's interesting that we're seeing a much stronger move now towards involving enterprise and industry in education," Ledwith said. 
"Education is changing and Ireland has been slow enough to change its modes and models of education. We talk a lot about industry 4.0. There's also a lot of conversation now about education 4.0. We're seeing in other countries a huge rise in online and blended learning."
But the attitude of prospective students to apprenticeships is still slow to change, she said.  
"Education is moving away from lecture theatres with a lecturer sitting at the top and students sitting in the classroom. Learners are moving away from that, across the whole university sector. We've got to react to that."
She added that "there are many who would view apprenticeships as a non-academic option and that's something we would like to challenge".
Aloisé Robinson is in her final year of the insurance practitioner apprenticeship and works as an account executive at Aiken Insurances. 
She told Fora that after leaving school she didn't find any college courses that appealed to her and thought that apprenticeships were largely in labour sectors. 
"I never knew that there were different types of apprenticeships out there," she said. 
Balancing work with college can be tough, she said – but there's a lot of support in the office and apprentices get a day a week to catch up on college work. 
Robinson was the only one in her school to try out the apprenticeship but since then, she said there have been many people asking her about it. 
"When you come out of this you have two insurance qualifications, a level 8 degree and three years experience," she said. "I think it only makes sense."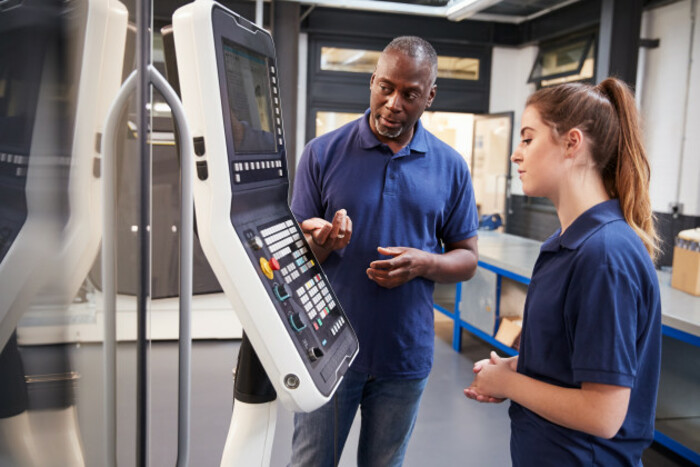 Source: Shutterstock/Monkey Business Images
Industry incentive
"We spotted an opportunity for pulling together a professional programme for insurance. We joined forces with Zurich and we looked at what the marketplace would be looking for from an insurance apprentice. We developed the programme and presented it to government," the Insurance Institute's Roberts told Fora.
"One of the best things is that it's a practical approach to learning," she said. 
[embed id="embed_2"]
If apprentices need help understanding something from their lectures, it means they have a direct line to industry to ask for practical examples. 
Last year 33 people graduated from the programme. 
One of the key benefits to industry is that, as a highly regulated sector, insurance professionals need certain qualifications making them compliant with the Central Bank's minimum competency code. This usually takes about four years. With the apprenticeship, it takes one. 
"This is huge for employers because it means they don't have to supervise that person anymore," Roberts said. 
The added cost-benefit for employers is that the government subsidises the education element of the apprenticeship.  
Screen Skills Ireland has also recently helped to launch a level 8 apprenticeship for aspiring CGI technical artists in the animation, games and visual effects sector, with TU Dublin. 
"Animation in the past 10 to 15 years has grown substantially, so there are lots of opportunities in that sector," Gareth Lee, manager of Screen Skills Ireland, told Fora.
Particularly on the 3D side, technology is a big part of this sector. 
"More specialist roles have come up in that space, so we very much saw that there was a need for that to be catered for through some sort of provision – but also that there maybe wasn't enough within that space within Ireland," he said. 
There was a gap for a course that "targeted CGI technical art", he said – and that's what the programme wants to address. 
"Historically the animation industry would have been very much about learning on the job, with apprenticeships and traineeships. It's an industry that lends itself well to work-based learning."
The apprenticeship will be officially launched early this year. The first round of applicants started in October 2019 so the numbers are still small.
"The way things are moving with AR, VR and immersive technology we just see the demand for this type of role growing over time," he said. 
"One route doesn't necessarily fit all," he added – and the government needs to show support for different models of education. 
"We're (Ireland) very degree focused," he said, adding that the challenge is "getting the apprenticeship model as an appropriate, viable model out there."  
Get our Daily Briefing with the morning's most important headlines for innovative Irish businesses.
Note: This article has been updated to correct the details around the apprenticeship in CGI Technical Art.