With iPhone sales flagging, Apple's future lies in selling its services
The company's hardware business is in decline across the board.
WITH IPHONE SALES and profits sliding, Apple is highlighting its growth in services as it seeks to reduce dependence on its main cash driver.
In its quarterly update, Apple said profits slumped 27% from a year ago to $7.8 billion on a sharp drop in iPhone sales.
Apple sold around 40 million iPhones in the lastest quarter, down 15% from a year earlier, highlighting concerns over growth for the company's iconic smartphone.
It was the second straight quarter of slumping iPhone sales for the company, which until then had seen uninterrupted growth.
Overall revenue was down 15% from a year ago at $42.4 billion for Apple, which is the world's most valuable company.
Chief executive Tim Cook said the results showed "stronger customer demand and business performance than we anticipated at the start of the quarter."
Investors appeared to be reassured by the results, which were generally better than expected, with Apple shares rising 6% in after-hours trade.
Source: AP Photo/Richard Drew
Challenges
The results underscored the challenges for Apple, which has built a huge business around the iPhone but is unlikely to see continued growth, due to a saturated smartphone market and increased competition.
The company said its iPad unit sales meanwhile fell 9% from a year ago, but revenues rose due to the launch of higher-priced tablets. Mac sales were down 11%. However Apple said its services revenue rose 19% year-over-year.
Cook said that growth was broad-based with App Store revenue up 37% to an all-time high.
He added the company has seen success with its lower-priced iPhone SE launched earlier this year, aiming to win over more cost-conscious customers.
"We had a very successful global launch of iPhone SE and demand outstripped supply throughout the quarter," he said.
Apple revamped its app store in June, giving all companies – not just media publishers – the scope to offer subscriptions to users. It also announced its first ads for apps, allowing those with the marketing budget to leap-frog more popular titles in the store.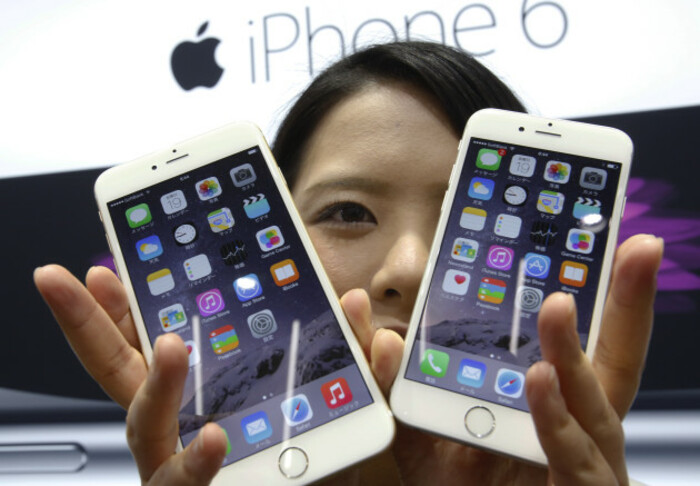 Source: AP Photo/Shizuo Kambayashi
Looking to the future
During Apple's earnings call, Cook touched on a number of topics – including the potential for growth in the field of 'augmented reality' (AR) with the success of Pokémon Go.
While he called its success "incredible" and added that Apple is in the AR field for the long run, he stopped short of singling it out as the next big thing.
"I think there's a tendency in this industry to call everything new the next computer platform. However, that said, I think AR can be huge, so we'll see whether it's the next platform
"It does also show … that AR can be really great, and we have been and continue to invest a lot in this. We are high on AR for the long run … and so we're investing, and the number one thing is to make sure our products work well with other developers' products like Pokémon.
Cook also highlighted the growth of Apple Pay, which remains available in only a few countries, with users up more than fivefold year on year. However he clarified that the "astronomical" growth was coming off a small base.
He added that with Apple TV the company was laying the foundations for "what can be a broader business over time".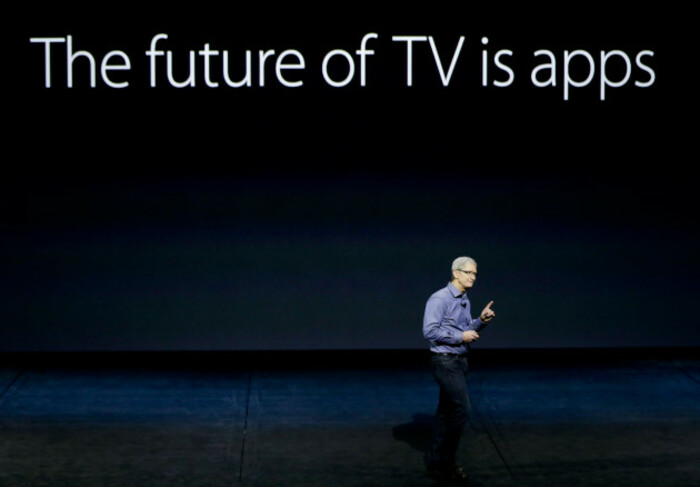 Source: AP Photo/Eric Risberg
[embed id="embed_2"]
Trouble in China
Apple's report showed a sharp drop in revenue from China, which reverses gains since it began selling its iPhones there. Revenue from the region slumped 33% from a year ago,
Some analysts say Apple needs to move quickly to diversify its product base to keep growing.
"Since Apple makes about two-thirds or more revenues on its iPhone sales, declines are particularly troubling there," said Jack Gold, a technology analyst at J. Gold Associates.
Apple is moving into new areas such as Apple TV and streaming music which could produce more stable revenues, but so far these areas have had minimal impact.
The company has not revealed sales data for its Apple Watch, but analysts say it is the leading smartwatch despite a slump in sales over the past quarter.
Research firm IDC reported last week that Apple Watch global sales were down 55% from a year ago to 1.6 million units, but that this still allowed Apple to capture 47% of the market.
Some analysts are skeptical on Apple's ability to keep its momentum in the face of sluggish iPhone sales.
The latest results are "characteristic of a company that, while still highly successful, has simply lost the edge that once persuaded consumers to continually upgrade and buy into more expensive pieces of kit," said Neil Saunders, of the research firm Conlumino.
Apple "needs either a radical step change in its existing product line-up or needs to come up with a completely new device that creates a whole new market," Saunders said in a research note.
"This is easier said than done, but there are emerging areas of technology – like virtual reality – where Apple should be at the forefront of developments."
Additional reporting Peter Bodkin and Quinton O'Reilly
read more on