Bee-health startup ApisProtect is partnering with a satellite telco giant to go global
The company is working with British business Inmarsat to scale its hive-monitoring system.
BEE-HEALTH STARTUP APISPROTECT is partnering with global telecommunications giant Inmarsat to scale its hive-monitoring solutions across the globe. 
ApisProtect uses Internet of Things (IoT) technology to monitor the health of honey bees in hives, reduce colony loss, improve the yield of commercial beekeeping and make apiaries easier to manage. 
Fiona Edwards Murphy, the co-founder and chief executive of ApisProtect, said that Inmarsat, a global provider of satellite communications technology, will help the company connect to remote sensors. This will enable it to deploy sensors globally. 
ApisProtect's product is a small box with five sensors measuring temperature, humidity, CO2, sound and acceleration data. The company can then create a huge database of information from beehives globally. 
Commercial beehives are often "in the middle of nowhere", said Edwards Murphy.  
"They're up mountains, they're in the middle of fields with the crops that they're pollinating – they're not in the areas that you have access to really good networks," she added. 
As a global satellite provider, Inmarsat is providing "essentially a space station that can drop down anywhere on earth – and it's got solar power so it doesn't matter if it's in the middle of a field and it doesn't have access to a plug". 
The project has been in development since last Autumn and has been rolled out across the US, UK, Ireland and South Africa in over 200 beehives. 
"The whole purpose of that is for a data collection phase. Because we're reliant on machine learning – which needs a lot of examples of existing beehives – we need to get our sensors out into the real world," Edwards Murphy said.
"The beekeeper doesn't really care about the temperature of their beehive, they care about what can they do right now to improve colonies and reduce losses," she added.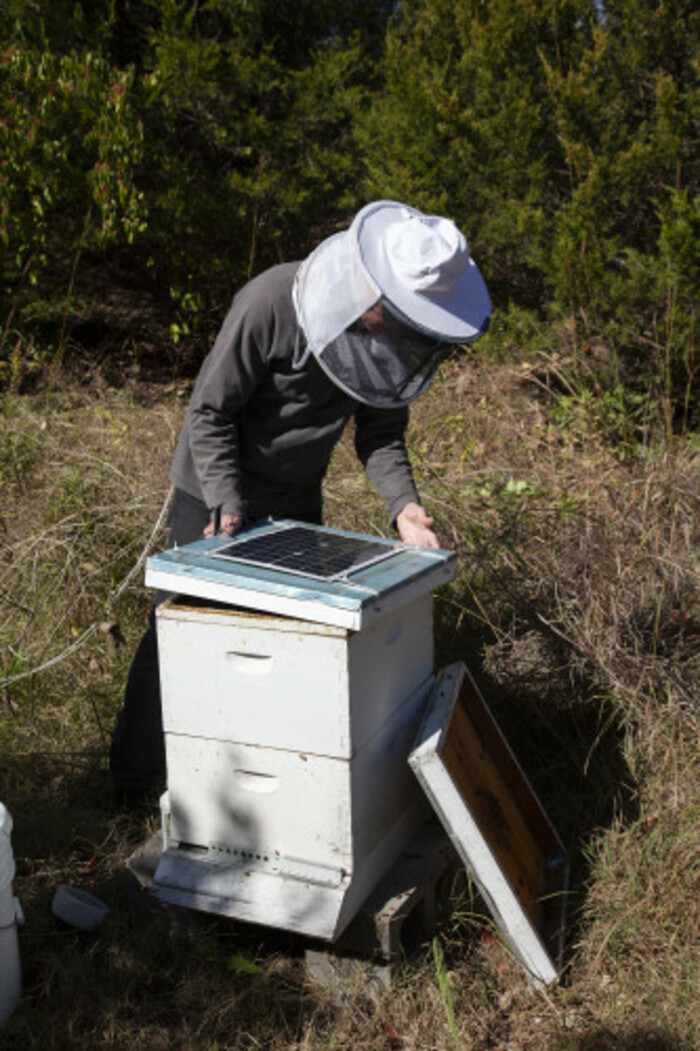 Source: Shannon M. Carroll
The pollination industry
The company is currently hiring more data scientists, one for now but "it depends on how many interesting data scientists are out there", said Edwards Murphy. 
"Initially we're going to be going after the really large-scale beekeepers, so the pollination industry, which is particularly large in the US, and large-scale honey producers," she added.
The plan is to target beekeepers where the company can make "a massive impact on an awful lot of beehives in a small space of time", she said. Eventually, the company might expand to hobbyists – but that's further down the line. 
Inmarsat and ApisProtect are making a joint investment in the next phase of the project to show the effects of the data analysis and collection across various climates, with an expected commercial launch in late 2019. 
Some funding for the roll-out is coming from a  €1.55 million seed round the company raised in September. It counts Atlantic Bridge, Enterprise Ireland and Radical Growth among its investors. 
ApisProtect employs 10 people and last year announced plans to open an office in California.
Get our NEW Daily Briefing with the morning's most important headlines for innovative Irish businesses.