Apartment block owners aren't putting aside enough money to cover future maintenance
That's according to a new report by the Society of Chartered Surveyors Ireland.
MOST APARTMENT BLOCK owners haven't set aside enough money to cover maintenance costs and future refurbishments, which could have a knock-on effect on the living standards of dwellers.
That's according to a report published by the Society of Chartered Surveyors Ireland (SCSI), which found that three in four property managers say that under 25% of apartment developments have earmarked enough funds for maintenance works.
The data is based on surveys with nine large managing agent companies, providing information on some 52,600 buildings under their watch.
Money set aside to upgrade essential facilities like lifts, roofs, boilers and carpets are known in the property industry as 'sinking funds'.
There is a legal requirement to establish a 'sinking fund' under the 2011 Multi-Unit Development Act, which recommends an annual contribution of €200 per unit, although "this is purely a notional figure", according to the SCSI.
The organisation said that an inadequate fund reduces the overall standard of a property and residents' living standards. It could also jeopardise dwellers' health and safety in the long-term.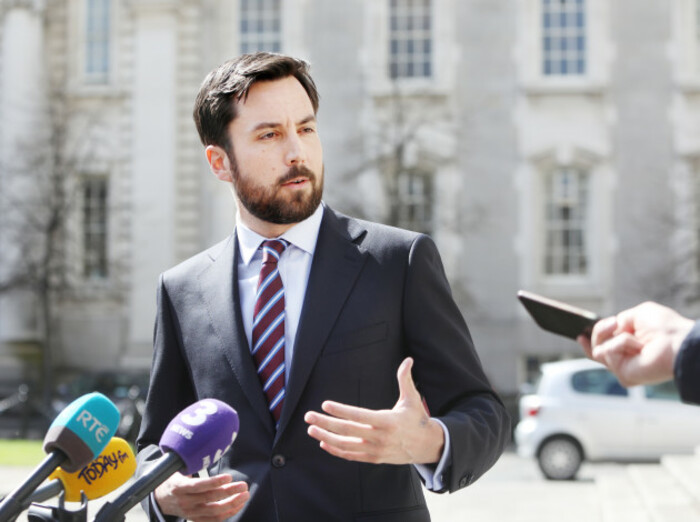 Source: Leah Farrell/RollingNews.ie
The lead author of the report, Finbar McDonnell, suggested that the main reason owners of apartment blocks haven't set aside enough funds for maintenance is because they're reluctant to pay the increased service charges required to build up sinking funds.
The report said that owners tend to adopt an approach of "'let's cross that bridge when we come to it' for long-term investments".
"This can be reinforced by property owners under short-term financial pressures and therefore adopting budgets that cover ongoing expenditure but do not generate enough income to build an appropriate sinking fund," it said.
Future problem
This could prove to be a big problem in decades to come, the SCSI suggested.
A large proportion of developments in Ireland are between 11 and 15 years old, which means that they'll likely require significant capital investment between the years 2020 and 2030.
"For example, the average lifespan of a passenger lift is 20-25 years and certain kinds of roofs have similar lifespans. Replacement of carpets is also often required … around a 20-year time horizon," the SCSI said.
The group has put forward a series of recommendations for various stakeholders, including local and national governments, property owners and housing groups.
It has suggested that between 1% and 1.5% of the purchase price of new developments should be allocated to a sinking fund.
It has also called on the Department of Housing, Planning and Local Government to demand that owners prepare 'building investment fund' reports every five years to sum up a property's depreciating assets, which would indicate how much is required for the fund.
Sign up to our newsletter to receive a regular digest of Fora's top articles delivered to your inbox.