Dublin's Andrson wants to make it easier for music bigwigs to find fresh talent
As part of our weekly Startup Spotlight series, we profile the music tech company.
FINDING NEW MUSIC is easy for consumers – but for record company talent scouts, it's much more difficult.
So says Neil Dunne, who is the co-founder of Dublin music tech startup Andrson.
"Now we have the likes of Spotify. There are millions of songs and no real way for industry folk to find what they're looking for," he says.
To help solve this problem, Andrson is developing an artist discovery platform for A&R heads at record labels that want to get the hop on the next big thing.
Dunne grew up a musician himself, playing violin and piano. By the time he was in university in Trinity, he fell into management roles with a couple of musical groups.
In 2016 when he was a student, he met Zach Miller-Frankel who had been studying for an MBA and also ran a music management agency in New York.
Given their mutual paths in music and business, they decided to set up shop together.
Andrson's tech picks up on a pretty simple idea of comparing audio files for A&R scouts to find and contrast artists, but for Dunne, its big differentiator is its proprietary algorithm that compares existing sound libraries.
"Effectively what we're doing is we're using a match-based algorithm that compares audio files under certain characteristics we've outlined," Dunne explains.
"(Users) are given a small search box where they type in, 'I am looking for a band within 50km that sounds up to 75% like' and then type in an artist, and that's where our algorithm kicks in," he says.
"When you're recommending a song to someone, they'll say 'what does it sound like?' That's what we're using."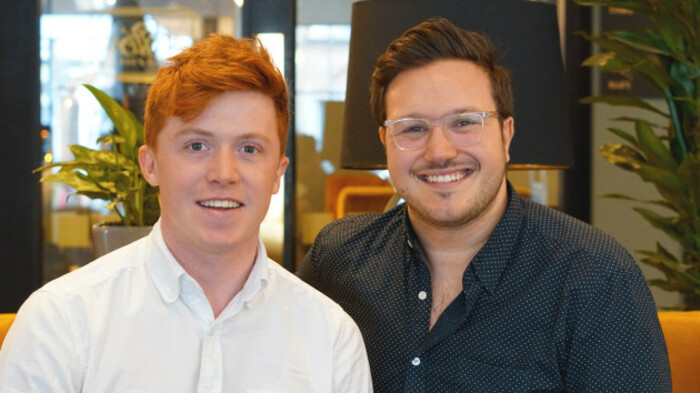 Source: Andrson
Dunne describes Andrson as both a business-to-business and business-to-consumer model as it offers the platform to musicians as well. For example, they can find and collaborate with each other via Andrson.
"We're providing effectively a platform that delivers results (and potential signees) directly to the industry folk.
"On the musician side, they're being pushed up and placed in front of the industry professionals they need," Dunn says.
Business model
The platform has signed up 10,000 musicians for its pre-beta phase and the startup will from next year start charging them €9.99 a month to use the service.
On the label side, they pay a contract based on the size of the operation. Dunne says that Andrson has signed up five to 10 industry players so far.
"We do have a few other opportunities that will open us up to a third revenue stream, but that won't be for several months."
Andrson raised €120,000 in funding in January, €100,000 of which came from an unnamed private investor and the remainder from self-funds. It's now raising around €430,000 to complete its seed round.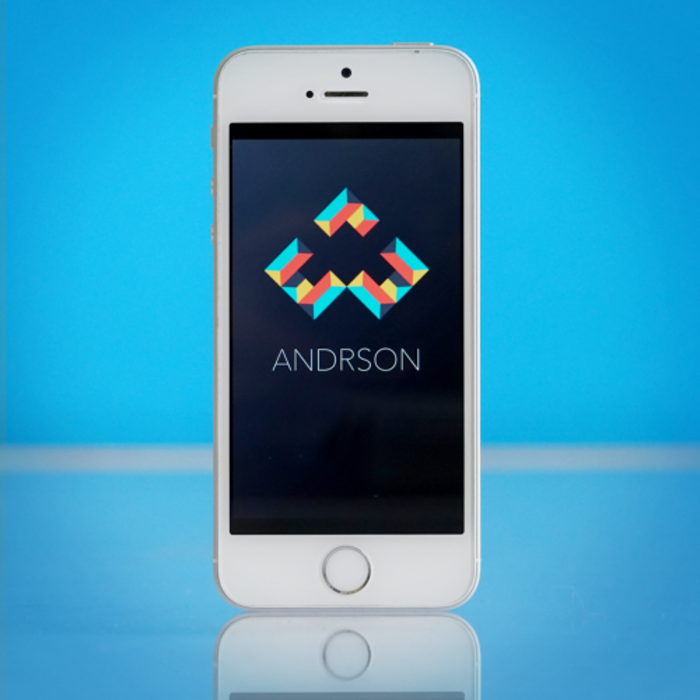 Source: Andrson
"The platform is still going through its final testing and we'll require further funding before it will be completely finished," Dunne says.
The startup is in talks with an artists' rights group that operates around Europe and would bring Andrson's musician roster up to 45,000.
It is also being advised by David Gogan, son of legendary radio DJ Larry Gogan, who sits on the board. Gogan is a former head of marketing at record label EMI Ireland.
But Dunne says that securing funding has been a challenge.
"The biggest issue we faced is people getting confused and feeling that we're a music company," he says.
"We're a tech company that's serving a problem to the music industry. Sometimes investors get scared off by the fact that the word 'music' is in there."
Seeking innovation
Dunne doesn't feel like there are direct competitors to Andrson's tech.
"There are competitors in the vague sense. There are platforms that have been developed that are trying to answer the same problem but aren't doing what we're doing," he says.
He believes that established music industry giants are looking for new ways to get ahead of the curve.
Earlier this year, Warner Music Group acquired two-year-old Canadian startup Sodatone, a company that creates data analytics solutions to monitor artists' social and streaming stats to predict who's becoming more popular.
But Dunne thinks the model of checking social stats is flawed:
"Those artists are easy to find because their SEO would be so high. You're not really getting those undiscovered musicians who are making music in their bedroom, which is what we're delivering."
Andrson plans to secure its next tranche of funding in the coming weeks with a full launch to take place in three to six months.
There's currently a team of four in place at Andrson, which will grow to eight once the new funding is in the bag, Dunne says.
"That money will facilitate the completion of the beta and then a full in-house development team."
Get our NEW Daily Briefing with the morning's most important headlines for innovative Irish businesses.