After raising more than €2m, Dublin SMS tech firm Anam has plans to take on Asia
The company is bulking up the Malaysian office for its text filtering and blocking technologies.
WITH MORE THAN €2 million in fresh funding to spend, SMS technology firm Anam plans to build out its Asian business and invest in further product development.
The Dublin-based company, founded in 2012, builds systems to help mobile network operators to filter and block application-to-person messages, such as mass-marketing texts.
Anam Technologies' tools help operators to filter the good from the bad, as well as detect fraud attempts. Its clients include Deutsche Telekom, Orange and Irish billionaire Denis O'Brien's Digicel. 
The company opened an office in the Malaysian capital of Kuala Lumpur in 2016 to get closer to the Asian market, and it plans to significantly expand that operation after raising €2.35 million from investors.
"Certainly, over in Asia, that's a massive growth market for us," chairman Darragh Kelly told Fora.
Many network operators around Asia aren't "totally locked down" with any particular companies like Anam yet, he added, which "represents an opportunity to target them".
The new funding came from several sources: €2 million equally split between Malaysian investor Tan Sri Mohd Razali Abdul Rahman and Kellysan Enterprises, a private equity firm run by Anam's chief executive Noel Kelly, and €350,000 from Enterprise Ireland.
Tan Sri Razali heads up Peremba Group, which primarily invests in hotel and residential property. He previously invested a reported €2 million in Anam during a separate funding round.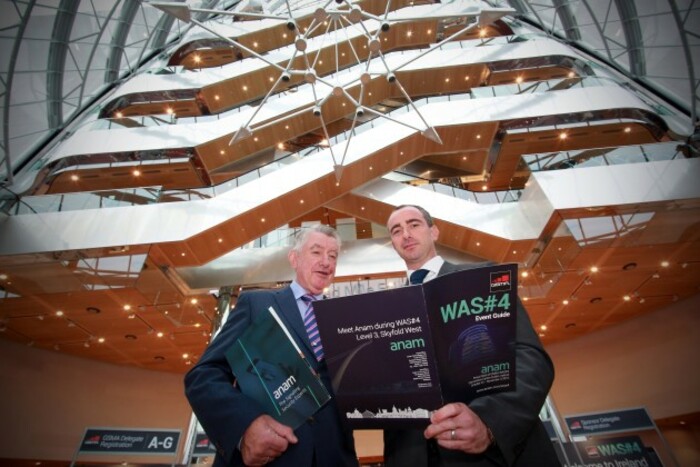 Source: Susan Jefferies Photography
Opening the office in Malaysia was a key decision in getting physically closer to these clients and show that Anam was "serious" about Asia, Kelly said.
"When you're operating within the region, they want to know where you're based and if we're based in Ireland solely and we're only servicing across from Ireland, that is an obstacle," he said.
"It gives us a good foundation and platform to service (Asian clients) properly."
The office has eight staff – there are over 50 across the entire company at present – and is headed up by Conor Devine, who relocated to Malaysia in January to focus on running the local operation.
[embed id="embed_2"]
Anam has also secured a number of clients that it has yet to publicly disclose, including a major operator in the Middle Eastern and African market. The company typically works with an operator for up to a year before going public, Kelly said.
He said that the €350,000 investment from Enterprise Ireland will be invested in improving Anam's products, particularly its data analytics tools – a key focus for the company's development.
As well as building filtering products, Anam also makes tools to help mobile operators monitor and evaluate the performance of their networks.
These would in turn help the company's clients route their traffic in the most efficient ways, Kelly said.
Sign up to our newsletter to receive a regular digest of Fora's top articles delivered to your inbox.