An Post is planning a promo blitz to give the main banks a run for their money
The postal service provider's rebranded financial services unit forms part of a wider group rejig.
AN POST IS planning a promotional blitz for its financial services unit as part of a wider push to rejuvenate the company.
The postal service provider is seeking to employ a public relations firm to help differentiate An Post Money from Ireland's pillar banks Bank of Ireland, AIB and Permanent TSB.
In March of this year, An Post – on foot of a €5 million rebranding programme – announced the launch of An Post Money, a so-called sub-brand that brings together its various finance services like personal loans and credit cards.
According to newly published tender documents, An Post is looking to position the unit "as different to the pillar banks".
It is looking for a PR firm to create a digital marketing campaign that provides "dynamic and engaging content across a range of consumer, product and lifestyle topics". This is to be delivered through a range of formats including video tailored to the company's social channels.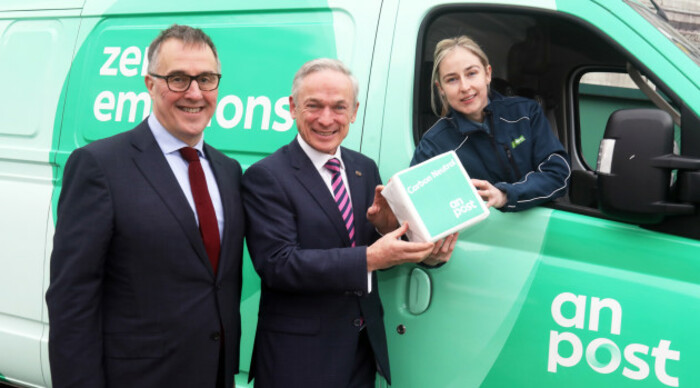 Source: Leah Farrell
Retail and mail
An Post has been undergoing changes over the past two years with rolling announcements about new financial services and delivery platforms in a bid to stay relevant alongside the march of the internet. 
The retail division is "transforming the post office network into a financial services, customer-facing business".
Meanwhile An Post Mails and Parcels is "offsetting the decline in letter volumes with a transformed parcel business".
[embed id="embed_2"]
The financial gains of the overhaul are already evident, according to the company. Having recorded a €12.4 million loss in 2016, it declared an €8.4 million profit in 2017. Earlier this year, it reported a €40 million operating profit for last year.
As part of a home-grown public relations strategy introduced in March, An Post unveiled a fictional character called 'Ciara' to personify the millennial customer it is looking to target.
Get our Daily Briefing with the morning's most important headlines for innovative Irish businesses.