ATM fees on An Post's new current account are twice as high as the banks'
The semi-state says the 'smart account' has already been introduced at 200 post offices.
AN POST'S FORAY into current accounts in competition with the major banks comes with ATM charges almost double those of its most expensive rivals.
Last month, the national postal organisation announced that it is launching a new current account in a move that will provide some competition for traditional financial institutions, which dominate the Irish market.
The organisation has begun rolling out its new 'smart account' across the country, saying that it has been introduced in around 200 post offices so far.
The semi-state company has also confirmed many of the fees that will apply to the current accounts, including a 60c charge every time holders use an ATM.
In comparison, AIB's standard ATM charge is 35c per transaction, while KBC charges 30c and Bank of Ireland 25c. Neither Ulster Bank nor Permanent TSB charges customers for withdrawing money from a cash machine.
Money back
A spokesman for An Post confirmed the charge, but added that there were ways that customers could get their money back through partnerships with companies like Lidl and SSE Airtricity.
"Different accounts have different scales of charges and means of reducing those charges," he said.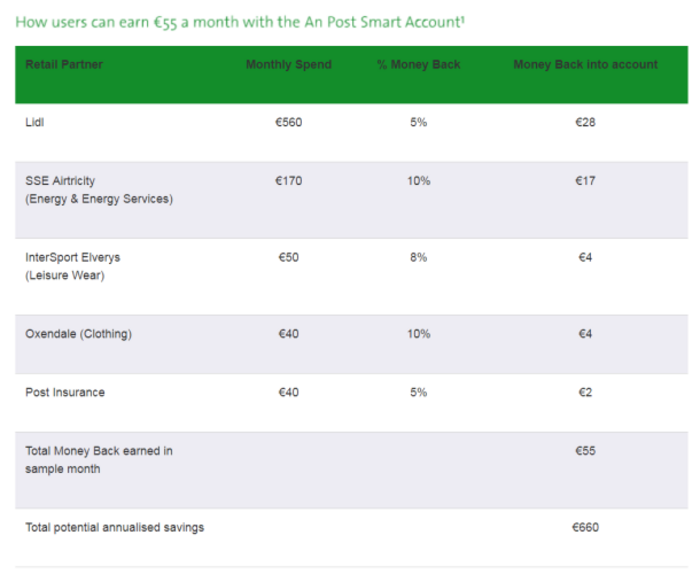 The account also has a monthly maintenance fee of €5. Customers will get one free weekly cash withdrawal at a post office, however after that cash withdrawals over the counter will cost 50c per transaction.
Cash lodgements will also cost 50c. Contactless payments and online transactions will be free.
Union opposition
The rollout of the 'smart account' has been met with opposition by the Irish Postmasters Union (IPU), which recently withdrew from talks with An Post that were aimed at planning for the future of the post office network in Ireland.
There have been widespread expectations of post office closures throughout the country, with operators fearing that they will go out of business.
The IPU says it represents about 900 of the 1,150 post offices across the country. It wants An Post to implement measures recommended in a report carried out by Bobby Kerr that looked at how post offices could be saved.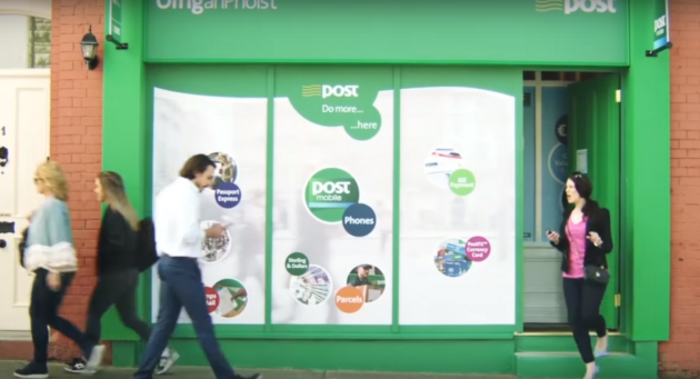 Many of its suggestions related to how post offices could provide broad services, with the estimated cost of implementing the recommendations put at €56 million over four years.
Introducing the new current account was one of the recommendations, however IPU general secretary Ned O'Hara said that the union is opposing its introduction.
"Most post offices are contractors, not employees, so they are approached individually on whether they want to operate the accounts or not," he told Fora.
"We're not making ourselves available for training for the accounts, which is needed. We would have operated the smart account from July of last year, it would have been up and running for 12 months if the Bobby Kerr report had been implemented.
"The post office network needs to be developed and invested in."
A spokesman for An Post told Fora that there had been a strong demand for the accounts from both customers and post offices.
"Obviously we would prefer to have the full co-operation of the IPU, but we're still rolling out the smart account and postmasters can sign up to it," he said.
"Customers are looking for accounts all over the country and there are more coming online every day."
Sign up to our newsletter to receive a regular digest of Fora's top articles delivered to your inbox.