New rules are on the way for Airbnb hosts in Dublin to crack down on short-term lets
Housing Minister Eoghan Murphy said the regulations would be similar to those introduced in Toronto.
THE HOUSING MINISTER Eoghan Murphy plans to bring housing units back onto the market through the regulation of the short-term letting market.
Murphy said he plans to introduce regulations for companies such as Airbnb and landlords that let out their properties on a short-term basis.
He told TheJournal.ie at the Fine Gael think-in yesterday that proposed regulations, which would be brought to Cabinet shortly, would be very similar to those introduced in Toronto.
In September, Toronto city introduced new laws which ensure a person can only rent their home as a short-term let if it is their principal residence. This means that people who own a second property cannot rent it for a period of less than 28 days at a time.
The rules in Toronto also stipulate that short-term rental companies and home owners must obtain a licence and register with the city council. Those that place their properties on platforms must also pay a 'municipal accommodation tax' of 4%.
Vancouver, which introduced similar rules, said since the regulations kicked in, the number of listings on Airbnb fell from 6,600 in April to 3,742. 
An interdepartmental report on proposed regulation of the sector in Ireland has already been given to the minister. It is understood that any regulations introduced would only apply to Dublin at first. 
Murphy said he has been working with experts "to try and find the best regulatory system for the short-term letting market".
"I want to find the quickest way to do it so I can get any long-term lets that have been withdrawn from the market back out there for people to live in long-term near where they work, near where their children go to school and everything else.
"I need to [find] the quickest way to do that. I can either do it through tourist legislation or I can do that with planning legislation and that is the bit I am trying to resolve at the moment. I hope to bring something to Cabinet on this very shortly."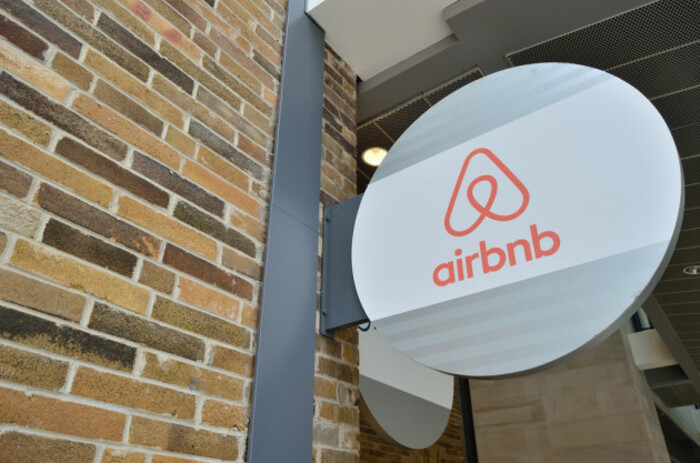 Source: opengridscheduler/Flickr
The minister said that home-sharing can be a good thing. He noted that a family which goes on holiday can let out their entire home, which can help pay for that holiday or somebody can let a room in their house and it can help them pay their bills.
"What we don't want to see is people removing long-term lets from the market and getting an unfair advantage in an unregulated home-sharing market when we have a housing crisis and when we have severe pressures particularly in our urban areas."
AirBnb revealed this summer that 640,000 guests used the service in Ireland over the summer. The company has previously said it welcomes talks on clear home-sharing rules for Irish hosts.
Aafter almost two years of discussions, the company expressed concerns earlier this summer over the slow pace at which home-sharing rules in Ireland were being developed. 
Written by Christina Finn and posted on TheJournal.ie
Sign up to our newsletter to receive a regular digest of Fora's top articles delivered to your inbox.