AIB and Permanent TSB will have to fund a state campaign teaching people to switch banks
The two lenders will cough up €1.8 million for the programme as part of their bailout deals.
AIB AND PERMANENT TSB are funding a state-run campaign to inform people how to switch banks, Fora has learned.
The Department of Finance recently issued a tender notice looking for someone to design and run a "public-awareness and customer-switching campaign in retail banking markets".
The notice said that anyone applying for the contract should carry out research and produce a report on the findings "in relation to current barriers for retail banking customers in the Irish market switching financial products and providers".
Research has shown that Irish bank customers are extremely conservative when it comes to switching their business – even when the move could save them thousands of euro each year on mortgage interest bills.
A spokeswoman for the Department of Finance said that the total funding for the campaign will come to €1.8 million and will be sourced from AIB and Permanent TSB.
This is due to terms that the banks agreed during their respective bailouts. Permanent TSB was bailed out to the tune of €2.7 billion by the Irish state, while about €21 billion was pumped into AIB.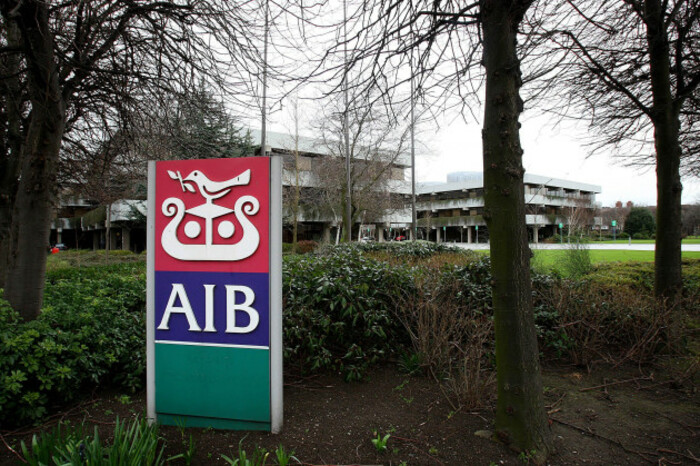 Source: PA Archive/Press Association Images
The department's notice said the research should analyse the most effective methods of raising public awareness about the borrowing options available to customers.
It added that applicants should "develop a strategy and action plan based on research undertaken to address the barriers that relate to consumer awareness, lack of information and reluctance to switch provider or product".
"(Applicants should) measure and analyse the success of the public awareness campaign and campaign to promote customer switching qualitatively and quantitatively," it said.
The Department of Finance spokeswoman said the funding for the campaign would come from "competition measures" agreed with the European Commission for the two state-owned banks.
She said that the money will be drawn down in phases "to ensure a number of targeted campaigns can take place, be thoroughly evaluated and provide maximum benefit to the public".
It will be the first time the department has run a similar campaign to promote bank switching.
Source: Sasko Lazarov/RollingNews.ie
A spokesman for Permanent TSB said that the bank "has always very take a very high profile position promoting switching and we previously campaigned for the introduction of a switching code of practice".
"As the leading challenger bank in Ireland we benefit enormously by people switching from the big two banks to Permanent TSB."
[embed id="embed_2"]
AIB had not responded to a request for comment at the time of publication.
Reluctance to switch
Irish consumers are normally extremely conservative when it comes to the prospect of changing banks. Meanwhile, Irish borrowers pay among the highest interest rates, on average, for new and switcher mortgages in the eurozone.
A study carried out by on behalf of Permanent TSB by Amárach Research and published in September 2014 found that fewer than one in 10 people had switched banks in the prior 12 months.
The poll of 1,000 people found that respondents were much more likely to switch other services. Some 16% said that they had changed their health insurance provider in the previous year, while over a third said that they switched car insurance.
Last week the Central Bank said it was introducing new rules that would help protect variable-rate mortgage holders. One of the new measures introduced was that banks will have to tell their mortgage customers every year about different products that could save them money.
read more on