AIB's mooted bid for Payzone could give the bank fintech cred - without the risks
The bank is reportedly in acquisition talks with the payments firm.
SCOOPING UP AN established fintech firm like Payzone would help diversify business for AIB without the risks often associated with startups, analysts say.
The Sunday Times reported that AIB is in "exclusive negotiations" to purchase the payments company from investment fund Carlyle Cardinal Ireland (CCI).
Payzone was founded in 1989, long pre-dating the fintech buzz of recent years, and is worth up to a reported €100 million. Current owners CCI bought the firm in 2015 for around €40 million.
The Dublin-based company provides transaction services like bill payments, mobile top-ups and motorway toll and parking charges. It operates payment services in 7,000 retail locations as well as offering online payment services.
Its most recent accounts, which cover a 12-month period up to September 2017, show it booked a profit of €6.3 million. It has about 70 staff at its Sandyford base.
Owen Callan, an analyst at Investec, said the acquisition of a mature "nuts and bolts" fintech company with established business would be a smart move for AIB rather than betting on a startup.
Banks are keen on fintech, he said, but are still highly wary of the risk of investing in a young firm that may ultimately disappoint.
"With this, it's a little bit lower risk from that perspective. We know that (Payzone) is a very successful business, it has a whole set of clients, it's profitable and it's a well-understood product," Callan told Fora.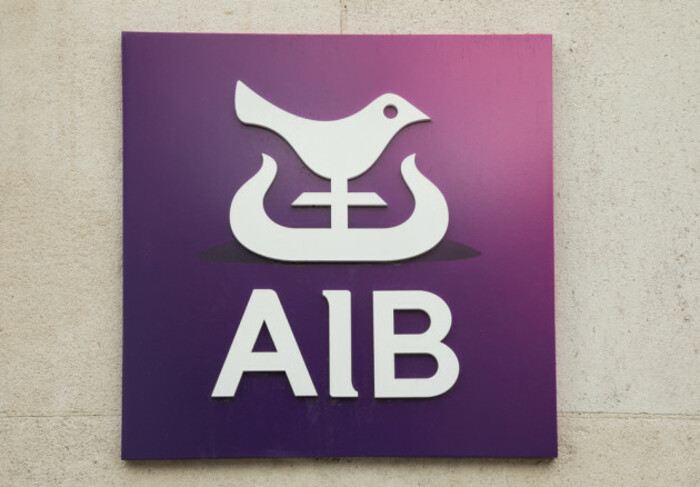 Source: Shutterstock/Isabelle OHara
'Excess capital'
The deal with Payzone, should it come to pass, would mark another move from AIB into new technologies as part of a bid to diversify its revenue streams.
The bank previously invested €30 million in Kilkenny payments company Transfermate for a minority stake.
"(Payzone) makes sense from the perspective of the bank trying to modernise and protect against the future in terms of what it can offer and where it can earn money and diversify its income generation away from just lending out money and receiving interest," Callan said.
Analysts at Goodbody added that Payzone's services would bolster "payments technological capacity" at the bank.
Investec's Callan said that AIB was looking to diversify its portfolio since its 2017 roadshow where it sold a 28.75% government stake in the bank.
"What they said on the roadshow ahead of the sale of the government's stake in 2017 was that they needed to add some further capabilities to what they currently offer," Callan said.
Callan added that AIB has a lot of "excess capital" now, years after the government bailout. In a briefing note today, he wrote that the pillar bank had close to €2.8 billion in extra funds available on top of its minimum targets.
"They're not allowed to distribute that to shareholders until they have non-performing loans below a certain level, which is probably still at least 12 months away," he said.
AIB has also made other recent investments in new technologies. In November, it launched an application programming interface to allow third-party developers to build services using AIB data and is experimenting with blockchain tech.
Payzone said it was not commenting on the reported deal at this time, while AIB had not responded to a request for comment at the time of publication.
Get our NEW Daily Briefing with the morning's most important headlines for innovative Irish businesses.