Aer Lingus says the failure of other European airlines is 'good news'
Stephen Kavanagh believes the failure of Monarch, Alitalia and Air Berlin shows 'the market is working'.
AER LINGUS CEO Stephen Kavanagh has described the domino-like collapse of European carriers as "good news".
Speaking at the European Aviation Conference in Dublin, the airline boss said the failure of Monarch, Alitalia and Air Berlin in recent times has shown that "the market is working".
"As a management team and as a business of 4,500 people, we believe that we have to fight to compete to earn our right to exist," Kavanagh said. "We see failures of poor businesses as opportunity for Aer Lingus."
Each of the three airlines cited by Kavanagh had been propped up by their main shareholders in recent years before their eventual capitulation.
In the case of Air Berlin, it filed for insolvency after UAE-based airline Etihad announced that it would no longer serve as a cash cow for the German carrier, where losses doubled in 2016 to an eye-watering €667 million.
Kavanagh said increased competition in the aviation market has generally been "very beneficial" for both Aer Lingus and the Irish economy in general.
Interestingly, the CEO's predecessors had in 1985 strongly lobbied against the launch of Ryanair over fears that Tony Ryan's low-cost carrier would cannibalise the Irish air travel market.
"Ryanair has been very, very good for Aer Lingus," Kavanagh said today. "That discipline of having to justify your existence on a daily basis has been transformational from an Irish consumer's perspective."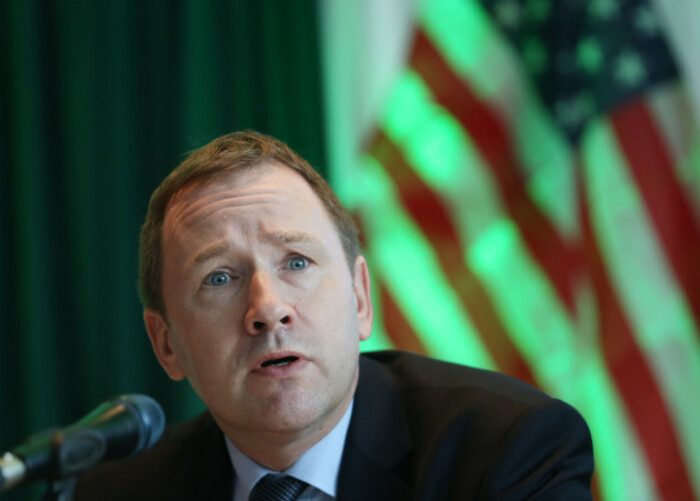 Source: Sam Boal/Roillingnews.ie
Check-in duty
The two-day European Aviation Conference – which was attended by people from the aviation industry, researchers and government officials – was hosted by Kavanagh's alma mater, Dublin City University (DCU).
The airline chief said he owed his knowledge of the airline business to his student days working at the national carrier's check-in desk three decades ago.
"I was incapable of holding a conversation without profusely sweating," he said of his younger years. "Check-in gave me a human interaction every 30 seconds. There's nothing like that to force you out of your shell."
As well as helping Kavanagh deal with shyness, he claims the stint taught him about "how all the pieces within the business fitted".
"Starting at check in for me was simply, in retrospect, the best place I could have started because it forced me out, but it also gave me a real understanding of the economics of the operation," he said.
Airport spend
During the 45-minute keynote presentation, Kavanagh touched on a number of talking points that have been on Aer Lingus's radar in recent times, including the carrier's frustration with infrastructure at Dublin Airport.
The airline has repeatedly complained that the existing baggage system, parking stands and taxiways at the state's largest airport aren't in line with Aer Lingus's transatlantic growth aspirations.
When Aer Lingus chief operating officer Mike Rutter announced the Dublin-Philadelphia service last month, he said relations between the airline and the airline have "soured immensely" over the issue.
Kavanagh was much more muted when he addressed the issue at DCU.
[embed id="embed_2"]
"We have untapped potential," he said. "What we're missing at the moment is that proactive investment which I'm absolutely confident will generate reward."
To help illustrate the point that Dublin should be seen "as a hub, not a spoke" in global aviation, Kavanagh showed a picture of Skellig Michael island, which shot to fame after it was used as a filming location by the Star Wars franchise.
Source: Shutterstock/UTBP
He noted that the Kerry island was used by the filmmakers as location for "the remotest reach of the universe where Luke Skywalker spends his years in exile".
"For decades, Ireland's remote geographic location on the periphery of the European land mass and all of its major markets had been generally accepted as being disadvantageous to economic development," he said.
"That's a mindset that we in Aer Lingus have had to change because it suppresses opportunity."
Kavanagh also drew comparison to the 19th century inventor Guglielmo Marconi's view of Ireland to Aer Lingus's bid to make Ireland a link to the North America.
"Marconi recognised when he laid the first transatlantic telegraph in 1901 between Clifton in Galway and Newfoundland, that geographic position of Ireland also creates significant opportunity where you see it," he said.
"We've been laying our effective comparison to Marconi's cable to building and creating a gateway at Dublin Airport to compete not only for business between Ireland and North America, but rather between Europe and North America."
Sign up to our newsletter to receive a regular digest of Fora's top articles delivered to your inbox.
read more on